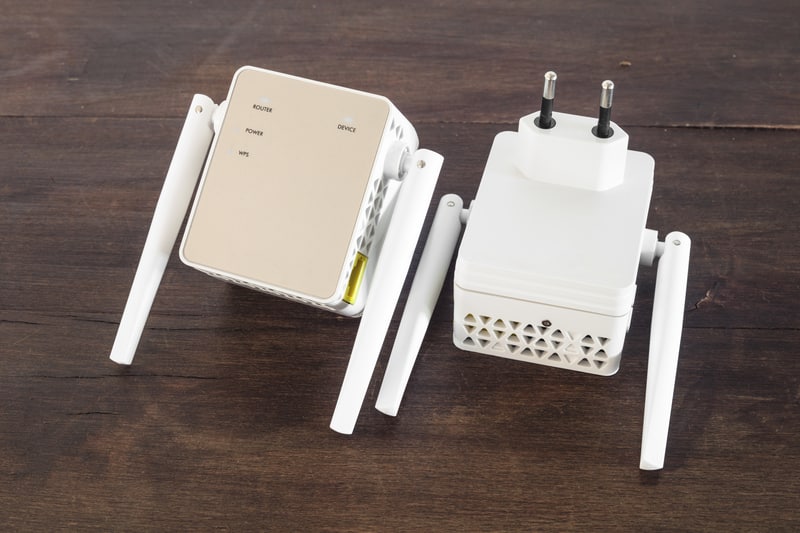 Wi-Fi routers are a necessity now, and whether we are looking to connect all of our devices to the internet, or even establish a LAN that you might have been looking to design or establish. However, choosing the right router is something that you will need to be really careful about. That is something you will need to take care of considering what needs you might be having, including the ISP, what type of devices you are looking to connect, and how much of the area you are looking to have covered with the Wi-Fi you might be having with the router. There are some amazing NETGEAR Wi-Fi Range extenders that you can have, and they have decent performance. A few things you need to know in order to compare NETGEAR AC750 vs N300 are:
NETGEAR AC750 vs N300 Comparison
Netgear AC750
AC750 is definitely the right sort of extender that you need to have if you are not looking to get something too bulky or a bigger extender for you. It is one of the sleekest devices that you can get, and AC750 is certainly one of the easiest to install and set up range extenders out there.
You will only need to make sure that you are plugging it into a working power outlet, and that should be great to allow you convenience and constant power supply at the same time so you can keep your devices connected with the Wi-Fi properly. AC750 is also one of the best things to have since it allows you 2.4 GHz and 5 GHz compatibility both, and along with that, you will also be able to get an Ethernet port on it so you can connect any modem or router with an ethernet cable if you might be needing that.
You also get two Wi-Fi modes on AC750, and you can either use it as a standalone router by connecting the main ethernet cable on the AC750 itself, or you can use it as a Wi-Fi signal extender for any of the existing Wi-Fi networks that you might be having. It supports of data transfer speed of up to 750 Mbps, and that is definitely one of the best factors that you will be enjoying from the extender. The dual-antenna setup also allows you to have better signal strength and coverage for the extended area as well.
Netgear N300
N300, on the other hand, is a wireless router or Wi-Fi router that you might need to use, and it's a small-sized router designed for small-sized home use. As the name would suggest, it can support data transfer speeds of up to 300 Mbps, and that is pretty much enough to get a couple of devices connected without having to face any sorts of problems on it.
Moving forward, it can support small to medium-sized homes and cover all the corners with optimal signal strength so that you can enjoy the right edge of connectivity and mobility at the same time, and you will not have to be restricted to a certain part of your home if you intend to use the internet or stay connected to the Wi-Fi. The N300 is designed in the most convenient way for ease of access, and anyone can install and configure it for any of the needs they might be having.
To top it all off, you will also be able to use the right security on it and have the option for guest network access separately for your guests to enjoy the connectivity. Along with that, you also get the right design aesthetics, so it will look great in your home, and you will not need to conceal it like some other routers. In fact, it will add tons of value to the overall aesthetics of your place.
The Bottom Line
Although it's not possible for the routers to have perfect and optimal coverage for some of the larger areas and to cover that up, you will need to make sure that you are getting the right Wi-Fi extenders. These Wi-Fi extenders help you increase the signal strength to further areas, and you can easily make it work for getting the right signals to the further parts of your area that you are covering as well.