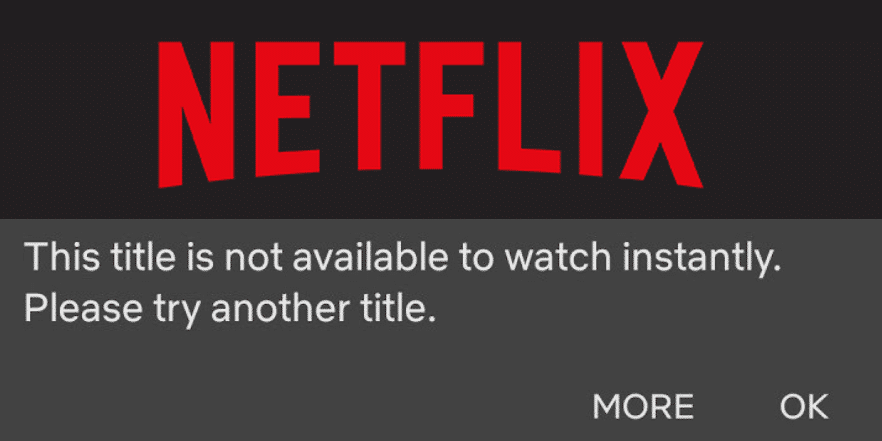 Netflix has grown to be the biggest streaming service out there. It has too much to offer, and there are thousands of titles out there that you can stream using Netflix. While Netflix has a wide range of content to offer for your streaming pleasure, like documentaries, series, movies, web-series, and more.
They also have a production house of their own, and Netflix is also making these own productions that are quite great, and most of the subscribers love getting their hands on the exclusive Netflix content with the subscription. There are tons of perks with having Netflix attached, and that is why, the numbers for the subscribers for Netflix are growing with each day.
Moving forward, there are different perks such as having the best quality streaming supported up to 4K content, bufferless streaming experience, and of course, the world-famous Netflix algorithm for making things smoother for you with the relevant suggestions.
It almost feels like Netflix knows what you want to watch and gives you appropriate suggestions. Yet, there are some small hiccups and error messages as well on the Netflix service that you will need to be careful about.
If your Netflix is giving you the error message stating "This Title is not Available to Watch Instantly," there might be several reasons behind the problem. Here are a few things that you can possibly check to fix up the error optimally.
Netflix: This Title Is Not Available To Watch Instantly
1) Restart the Application
At times, the error message appears on the application due to some bug or error that might be causing you trouble. Netflix will ask you to choose some other title for streaming at the moment, but that is highly unnecessary, to begin with.
If some title is available at Netflix, that means it will be available for streaming as well, and there should not be many problems there. That is why, you shouldn't stress out much about it.
First of all, you will have to restart the application and then try the same title again. This is pretty simple, and you don't have to worry much to get it done. You just have to ensure that you are closing the application properly and then opening it up again.
Once you get that done, you just have to reselect the same title, and it will start playing for you without having any sort of error messages on your screen.
2) Clear Cache
If you are using a browser, restarting wouldn't help you the same way as it should. There are multiple things attached to a browser, and you need to take care of them all optimally to have such problems fixed for good.
There is a better solution to opt for If you are using a browser that will be fixing such problems for you in the perfect manner.
To start with that, you need to check on the browser cache/cookies and clear them up. Once you get that done, you can open your Netflix account again and start streaming the title that you want to watch.
This will be helping you optimally in getting things done, and you will be able to make it work without any sort of hiccups at all. Not only that but clearing the cache/cookies will also enhance your browser speed considerably.
3) Geo-restricted Content
There is also some sort of geo-restricted content that you are unable to watch or stream in other countries. If you are a frequent traveler, then you might be facing the problem due to that reason.
If you come across that error message while you are traveling and you are trying to watch the show or movie that you started earlier back at home. You might be getting this error due to that specific title not being available in the country you are currently in.
There is nothing that you can do about it, and you have to live with that. You will be able to stream the title back at home without having that error message or any other problems at all. That is why you should optimally be waiting on it and try to stream the title again when you are back in your home country.
4) Sign out and Sign In again
At times, you might be facing some problems on the application due to insufficient memory, too many applications running in the background, or stuff like that. It is pretty simple to be fixed, and there is not much that you will have to do here. All you need to do is simply sign out of your account and then make sure that you are signing back in using the correct credentials.
This will optimally help you in solving the problem for good, and you will be able to stream the title you want without getting such error messages again.
5) Complete Download
Netflix allows you to download certain content that is available for download on your devices and stream it later when you want to without having an internet connection. Yet, a movie or an episode needs to be downloaded completely. That is why you should be checking your internet connection first to ensure that you can stream the title.
If you are trying to stream something that has been downloaded already, it would be better to check on the download and make sure that it is completely downloaded so you can play the title without any hiccups.
6) Update Application
Lastly, if nothing has worked out for you, there might be some sort of problem with your application. You need to ensure that you are uninstalling the application from your phone or any other device that you are using. After that, you will need to restart your device once and then install the updated version of the Netflix application.
A complete reinstall will not only be removing all the errors and bugs, but it will also get you the latest version of the Netflix application that is available, and it will help you solve the problem for good. In case the error is still there, you could call Netflix customer support for better assistance!