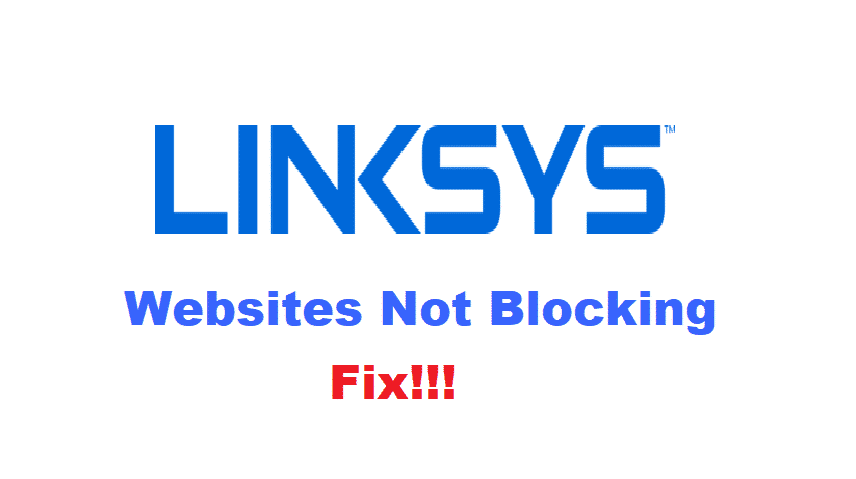 Linksys is one of the most popular companies based in America. They deliver their users with top-of-the-line networking products. Featuring fast speeds and smooth performance over their internet connection. Linksys also makes a diversity of other products which include modems, internet extenders, and many more internet-related products.
Even though the routers provide great ease to their consumers. Some Linksys users have reported that their router is not blocking websites as it should be. This is quite frustrating for people who have invested so much in buying this router. So, considering this, if you are also having this issue then here are a few ways you can fix this.
How To Fix Linksys Router Not Blocking Websites?
Check Time Zone Settings
Sometimes due to your computer or router restarting from a power shortage or similar reasons can result in messing up your time zone settings. This can interfere with your connection and get you to face problems. To ensure that the time on both your router and the device is the same, you will need to set them up in the same time zone.
Start with opening up the internet browser you are comfortable with. Then proceed to open up Linksys' setup page. The default address for this is '192.168.1.1'. After entering your username and password, you will be redirected to the setup page. Locate and then click on the 'basic setup' here. Scroll down to the time settings and then select the time zone according to the area you are living in. Make sure that the same time zone is selected on the device you are using and this should fix your issue.
Enable Parental Controls
Although, this setting is mostly enabled by default on most Linksys routers. It might be that it has been switched off on your device. This might be why your router is unable to block websites. To fix this simply follow these simple steps.
Open up your default web browser.
In the address bar, enter 'myrouter.local' and then press the search button.
This will open up a page containing information about your device. Click on 'parental controls' which will be located in the left panel.
You can now check whether the option for parental controls is switched on or off. If it is indeed switched off then turn it back on so that your Linksys router can restrict websites.
You can even select devices that you want this feature to work on from here as well as list any sites that you want to be blocked on your internet connection.
Check Total Restricted Websites
Even though parental control is a great function that allows the users to block any websites they want on their connection. The users should remember that Linksys only allows 10 sites to be blocked by its setting at a time. If you might have blacked more than that, then this may be the reason why you are unable to block websites. To fix this, open up your parental control settings and remove some of the sites from there to make sure that the number does not exceed 10.