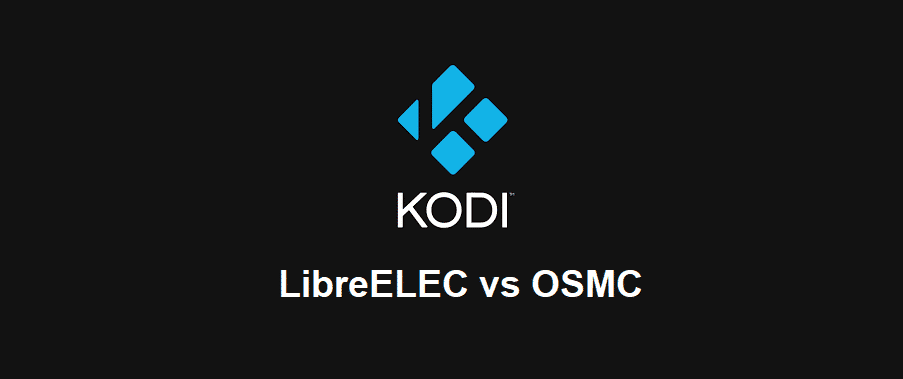 Media players are the basic need for entertainment, and people are always looking for some alternative that will help them get the best possible experience with all sorts of multimedia needs that they are going to have.
That is why, there is an abundance of media players out there, but nothing beats those Linux based media players that work like a whole OS and have the perfect edge of having all the features that one might need to enhance their multimedia streaming experience and other stuff like that.
Moving forward, LibreELEC and OSMC are two such Linux multimedia solutions that also have other applications and plugins so that you can enjoy a wholesome experience on all the platforms that you are having for your home, office or any other place. A few key features that you would need to know to compare them both and choose the best one for yourself would be:
LibreELEC vs OSMC
LibreELEC
LibreELEC is not only a media player, but it is an open-source application. Based on Linux, it wouldn't be an exaggeration to call it a complete OS for all those devices that don't have much hardware specifications on it.
The LibreELEC OS is the perfect thing that you get to used on you Raspberry PI or some other devices that you don't want to use Windows or Android on. Having the perfect stability, optimization and security of Linux, LibreELEC makes it possible for you to run a wide range of devices such as Raspberry Pi, Odroid or We Tek with it.
Yet, LibreELEC is designed to be a bit more closed and is used for limited applications only. It is a sort of "Embedded" solution that has support for applications and add-ons but they are quite limited.
This way, if you are looking for something that will make it all work for you for multimedia or having tons of applications installed on it, this might not be the right choice for you. Except that, the functionality and efficiency part is pretty much great on it and you are not going to face any sorts of problems while running it for your day to day needs.
LibreELEC is fast, it got the basic features covered and for all that outdated hardware that you are unable to find a suitable OS for, this is going to work pretty seamlessly and you will be able to get a better experience.
OSMC
OSMC is pretty much the same thing, but there is a lot more liberty on that one. It is an open-source media center that is also Linux based, so you can enjoy all that stability, security and efficiency on it.
Their tagline being, "Built for People, by the People" is all about having the right freedom and liberty on the media center that is required for an average user to perform a wide range of tasks and use the best advantage of a Linux based media center that can support different applications and have the cross-platform support as well.
The media center is loved by the people as it allows you to have the liberty to download and run a wide range of open-source applications on your device. This way, you will be able to get your hands on multiple features and stuff like that, that you want to have on the device.
OSMC also has a minimalistic yet highly efficient interface that is not only fast but easy to navigate and all the basic features that one might expect to get from their media center are right there on the access of a click.
In addition to all that, OSMC is also packing some of the coolest features that you can get out there. It supports 4k HD video streaming as well, and if you have the right hardware specifications, there are no lags on that part and the overall streaming experience gets flawless for you.
Moving forward, you are also going to enjoy a better audio experience with enhanced audio configuration. This way, not only all the applications will be running, but the basic purpose of having a Linux based Media Center is going to be enhanced as well. Overall, you will get the best possible audio and video quality over OSMC.