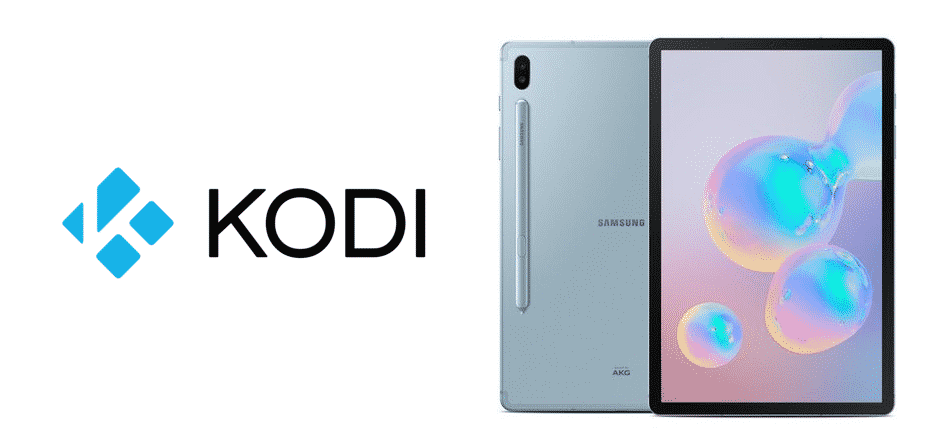 Kodi is the best multimedia platform that is a complete home-theatre system. The best thing about having Kodi is that it runs on almost all the platforms out there including the mobile ones. That means you can run it even on your tablets that are running Windows, iOS or Android.
Samsung Tabs are loved by a lot of users as they are fast, efficient, and pretty sleek. If you are using a Samsung Tab and it says that Kodi is not compatible with it, there might be several reasons behind it, and here are a few things that you can do to fix this.
Kodi Not Compatible With Samsung Tablet
1) Update Android
If you are using some older version of Android, then it is quite possible that it will not be supporting the newer versions of Kodi. Since Kodi got the latest updates and has the right version available on the Play Store.
It is recommended that you update your OS on the Samsung tablet that you are using as it will not only help you in making the Kodi work with your Samsung tablet but will also be enhancing the overall security and performance that you are getting from your tablet.
Updating the android version is pretty easy and there is not much that you will have to do in order to get that fixed. Just open the device settings and go to the update menu. Here, you will see if there are any updates available for Android and that will fix the problem for you most likely.
2) Get a previous version
There are also chances that the device you are using is outdated, and Samsung is not supporting the updates for it anymore. That means you might not be able to get the latest version of Kodi work on your Samsung tablet. Yet, there is not much that you have to worry about and you can always find the earlier versions of Kodi on the internet.
You have to make sure that you are checking on the compatibility and download the version of Kodi that is compatible with the version of Android you are using. Another important thing here is that Samsung doesn't support applications that are being downloaded from third-party sources so you will have to check on that as well and make sure that you have allowed the installation for third-party applications in the security settings.
This will help you up perfectly and you will be able to use Kodi without getting any problems.
3) Clear Cache
If you have checked on both the Android and Kodi versions and you are quite sure that there are no such problems with either of them, then there might be some bug or error with the Play Store Cache causing you to face the trouble.
You just have to clear the Play Store Cache, and then restart your device once in order to make it work. After that, you will only have to download the Kodi from Play Store and it will work flawlessly with your Samsung Tab.