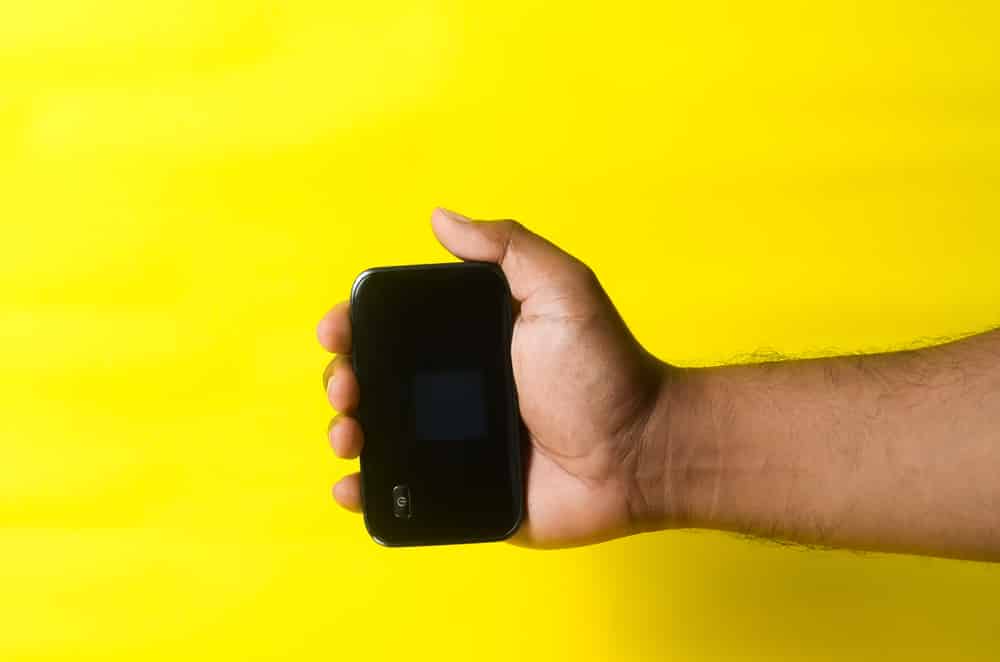 Inseego products are among the most reliable options for high-speed hotspot service. They provide a consistent and uninterrupted connection across multiple devices, enhancing your overall MiFi experience. Even though these products provide excellent services, they are prone to errors that can be resolved with simple troubleshooting steps. If you own an Inseego M2000, you may encounter bugs with the device. As a result, this article will assist you in diagnosing specific Inseego M2000 issues and providing simple troubleshooting steps.
6 Common Inseego M2000 Problems
1. Connection Issues:
The M2000 connection issues are one of the most common issues that many Inseego users have reported. When your hotspot device is having trouble connecting to your configured devices, it could be due to the unavailability of Inseego service in certain geographical locations. Therefore, check to see if your area is covered by the Inseego services.
Moreover, other signal interferences with your hotspot connection can cause your devices to frequently disconnect. Therefore relocate your MiFi device to any area where there are no other Wi-Fi routers or broadband devices that could disrupt your connection.
2. MiFi Powering Off:
Another issue that users have reported is the MiFi powering off unexpectedly. This is usually caused by your hotspot device constantly restoring the system configuration settings or by your battery discharging, causing it to exit the power cycle and shut down.
To solve this issue you should consider restarting your device by pressing the power button located at the MiFi M2000.  Release the button after 3 seconds and turn on your device. Check the icon visible on the M2000's home screen to see if your device requires charging. Connect your MiFi to a charger and avoid using the device until it is fully charged. If that doesn't work, make sure your battery is properly seated in your device. Remove the battery and place it properly in the battery slot so that the device and battery connectors align. Now turn on the device to see if the issue is fixed.
3. No Service:
If you encounter a no-service error on your cellular hotspot device, make sure you connect to it in a well-lit area. If you are in a closed building, a structure may be preventing your hotspot from receiving sufficient signals. However, it is recommended that you reorient your device to a more exposed area, such as a window or a door.
4. Firmware Updates:
Another common issue that users face is their devices unable to recognize the hotspot connection. This mainly happens when your device is pending firmware updates. To solve this issue.
Turn on your MiFi device.
Go to the Menu on your M2000 LED screen and scroll up to Software Update.
Tap the Software Update option.
If you have a new firmware update pending, the screen will show up.
Follow the instructions displayed on the screen to update your software to its latest version.
Note: if your device does not show a Software Update screen, then your device already holds the latest version of the software.
5. Devices Are Not Connecting To M2000:
When you can see the MiFi network available on your device but somehow it fails to connect to your device then make sure that you are using the correct network credentials to connect to your hotspot. Go to the home screen of your MiFi device and tap the Wi-Fi name and password option. Counter-check the credentials and make sure you use the correct name and password to connect to the network.
6. Access To Security Protocols:
If you are unable to connect your device to the hotspot despite using the correct network credentials, this should be due to a security issue. Because some older devices may be unable to access your M2000's default security settings, it is recommended that you change the security encryption to WPA/WPA2 mixed mode.
Tether your device using a USB-C cable and visit the admin web page.
Go to the Wi-Fi option and click the Primary Network tab.
Select the WPA/WPA2 mixed mode from the Security option.
Tap the Save Changes. Now your hotspot should connect to your device.