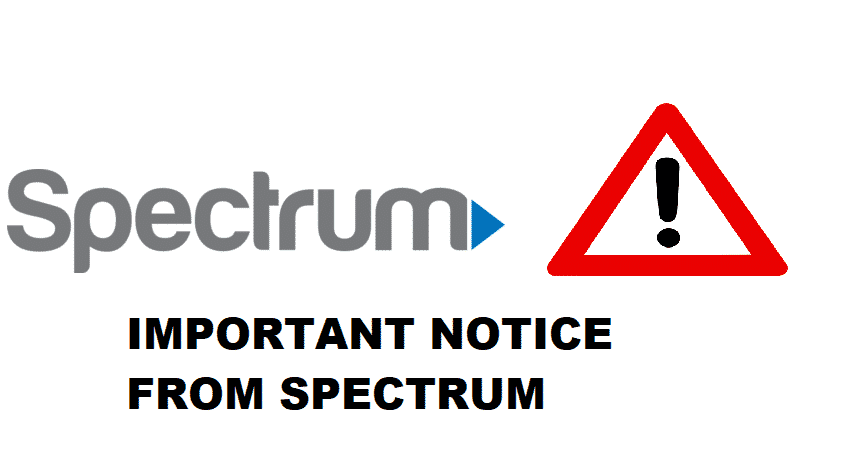 Spectrum is one exceptional TV and internet service provider. It is safe to say that almost all the customers are fully satisfied with Spectrum's plans and services. No one usually reports that much of an issue except for spamming and junk mails saying in bold red letters that "IMPORTANT NOTICE FROM SPECTRUM." Let's be real- no one wants their Gmail inbox flooded with such unsolicited emails that have no importance in actual. In this article, we will share some relevant information about Spectrum provider's important notices and ways to restrict the spamming and junk emails from Spectrum. Read on.
Why Do I Constantly See "IMPORTANT NOTICE FROM SPECTRUM"?
Whenever, as a Spectrum cable or internet service user, you might have been scammed with the spamming emails screaming "IMPORTANT NOTICE FROM SPECTRUM." As a paranoid, worried, and maybe a wise customer, you must have opened the mail, thinking your internet service is about to shut down. You must wonder if there are some other legitimately serious or alarming issues going around with Spectrum internet or cable that you should know.
Spectrum users usually end up opening the emails that are just attempts by the Spectrum sellers to get you on an upgraded internet or cable service plan. Fortunately, there are ways to get rid of such junky and spamming emails. Stay with us!
Most Recent—Important Notice from Spectrum:
It's not always that the emails turn out to be extra ones or junky ones. Sometimes you ought to take the emails seriously by merely giving it a read. Here is the latest Spectrum announcement with an email subject line saying "Important Notice from Spectrum."
Spectrum broadband and its Wi-Fi services planning to grant free internet facility for sixty days. However, this offer is restricted to New K-12 and College Students, Households only.
Therefore, due to the coronavirus crisis, Spectrum is kind enough to grant free broadband and Wi-Fi access to all the students for 60 days.
All you need to do is dial 1-844-488-8395 to participate in the coronavirus relief program granting free internet access.
This legit "Important Notice from Spectrum" email is why you usually need to open and check the emails once. However, there are still ways to block the recurring emails.
How Do I Get Rid Of Junky Mails Saying "Important Notice From Spectrum"?
There are a total of two ways to put a full stop to junky Spectrum emails. One way is to call the Spectrum Customer support directly, and the other is filling a form. Link: https://www.spectrum.com/policies/your-privacy-rights-opt-out.
If you are an existing Spectrum customer, open the form and fill with your first and last name, phone number (associated with Spectrum), and email address. You are free to block the marketing content from Spectrum emails.
You can also block Spectrum from harming or misusing your personal information by opting. All you need is to go to "Additional Privacy Preferences."
Conclusion:
Spectrum emails saying "IMPORTANT NOTICE FROM SPECTRUM" can mostly be illegitimate. You can get rid of them by referring to the ways mentioned above.