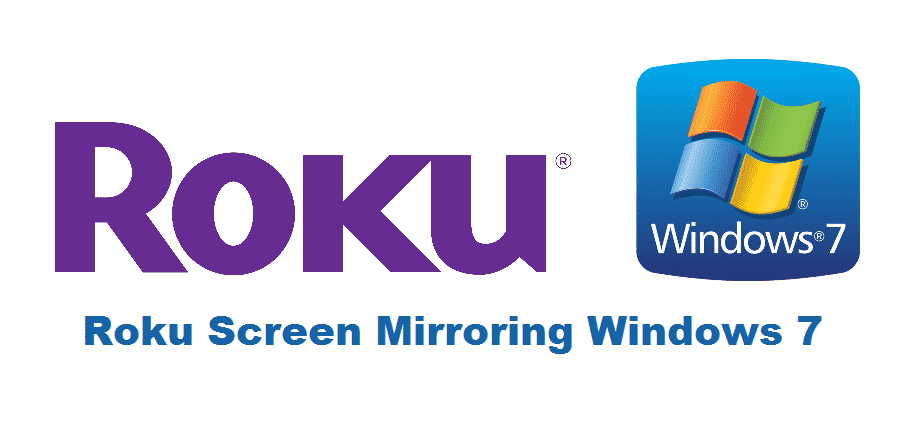 ROKU is one of the fastest-growing multimedia brands not across the US only but in other parts of the world as well. They are not only widely being appreciated for a high level of products being manufactured by them, but you also get premium ROKU access that allows you to stream your favorite TV shows, movies, and even live TV according to your preferences. You also get to enjoy premium ROKU OS that can help you run a wide variety of applications that are optimized specifically for ROKU.
With these games and applications, you get full control over your ROKU TV or ROKU streaming devices. The best thing about ROKU is that you don't have to compromise on any of the features while you are selecting a ROKU TV for yourself. ROKU has collaborated with multiple major Smart TV manufacturers so you can get your favorite TV with one of the best Smart TVs OS, that is ROKU. Some additional features that you get on ROKU are pretty commendable and one such feature is Screen Mirroring.
ROKU Screen Mirroring in Windows 7:
ROKU allows you to mirror your screen from another device to your TV screen to enjoy anything that you might want on the larger screen with the best resolution. You don't need to install any additional applications on your phone or ROKU TV and you will not even have to worry about any kind of wires and hassle like that. ROKU TV is compatible with most major platforms such as Android, iOS, and windows for screen mirroring so that is also a plus. To understand about ROKU screen Mirroring on Windows 7 and how it works, here is a brief account.
How to Make it work?
Windows 7 support was officially ended by Microsoft earlier this year, so that is a blowback to those Windows 7 fans. You will not be able to use Microsoft features and stuff like that on Windows 7 and compatibility will also be gone for the latest devices. However, if you are still running a Windows 7 and want to mirror your screen on a ROKU TV or smart streaming device that you are using with ROKU, it is quite possible. You just need to understand a few steps as it will not be as convenient as on the latest versions of windows that are coming out recently. Windows 7 is quite outdated for the modern time and you might have to go the extra mile to make it work.
The setup might get tricky, as windows 7 is not Miracast ready and the device might not have the appropriate drivers as well. You will need to configure the settings with surgical precision so you do not get any errors or that kind of stuff on your devices. A slight mistake can cause you to lose connectivity and that is obviously something that you don't want. To start the process, you need to ensure that your Windows 7 PC is Wi-Fi enabled and has the right drivers installed on it. You will also have to check if your Wi-Fi supports Miracast for the Windows 7 PC or laptop.
Settings on ROKU
To start the process, you first need to prepare ROKU TV or Streaming Device to start accepting your screen mirroring data from your Windows 7 PC. The process is pretty simple and you don't need to bother yourself much about it. ROKU gives out an easy-to-use interface for your convenience, that is not hard to navigate around even if you are not tech-savvy.
You need to go to settings and click on network settings. Ensure that Wi-Fi is on there and it is accepting new connections. Now go to the system and click on screen mirror settings. Be mindful that your ROKU is also able to mirror its screen to other smart TVs and monitors as well so you need to be careful with the settings here. You need to enable accept display/screen mirroring from other devices options and save those settings. Your ROKU will restart at times for these settings to be effective and that would be all about it.
Miracast settings
Now, since your ROKU is all ready to accept the screen mirroring data, you need to enable it from your Windows 7 PC. You will have to open the Miracast settings if they are supported on your Windows 7 PC and then click on the project button. Miracast will search for the available devices and will show you the option for connecting with the ROKU TV.
If you are unable to find that, then there might be some issues and you will have to look out for alternatives to be used for your Windows 7 PC to be connected Wirelessly with ROKU TV and mirroring the screen there.
USB Transmitter
In Case your Windows 7 PC is not able to connect, or doesn't support Miracast, then you should be considering the other options such as getting a USB Transmitter. A USB transmitter will wirelessly share the data for screen mirroring with your ROKU TV. There are multiple USB Transmitters out there that can serve the purpose for you. Just make sure that you are getting the right transmitter by confirming the compatibility with ROKU and that will work out for you.
Important Things to keep in mind
If you are using a Windows 7 PC to date, you might get a few issues while using the Screen Mirroring feature that is inevitable and you need to keep the following things in mind to ensure a smoother experience.
Your performance will not only be depending on the GPU on your Windows 7 PC but also on your processing speeds and RAM memory. You might feel lags, lowered resolution or connectivity issues while mirroring your screen to ROKU on a Windows 7 PC.
Windows 7 support is ended by Microsoft, so you might expect it to not work at all sometimes if you are unable to find the appropriate applications, or ROKU decides to update their firmware and cuts out the compatibility with Windows 7.