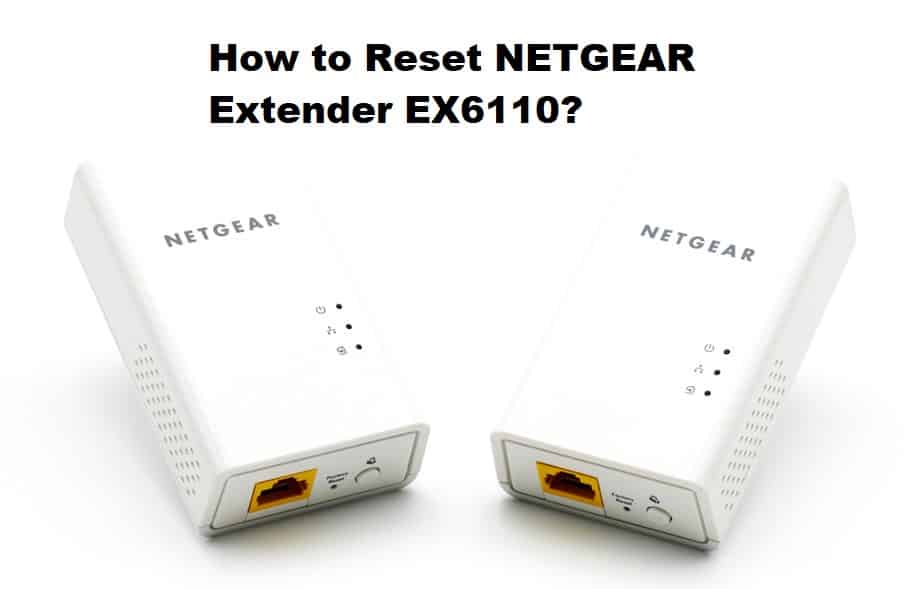 If you use a broadband connection, you may be aware of why a factory reset is regarded as a universal problem solver for any device-related issues. Factory resets erase all of your configured settings and restore your device to its factory state. Speaking of which, if you're having problems with your extender, it's always a good idea to reset it if nothing else seems to work.
Because many users have requested a comprehensive procedure for resetting their NETGEAR extender EX6110, we will cover everything you need to know in a step-by-step manner in this article.
How to Reset NETGEAR Extender EX6110?
Because resetting is one of the most effective ways to get your broadband device back up and running. We will go over two methods for resetting your NETGEAR EX6110 extender. One method is to use the reset button to reset your extender, which does not require too many steps but is rather an efficient way to reset your extender. Another option is to reset your extender via the web interface. In either case, you can reset your extender.
Method 1 – Reset Through Button:
To reset your extender by using the reset button
Turn on your NETGEAR EX6110 extender and wait for the LEDs to stabilize.
Next, locate the reset button on your NETGEAR extender. In the case of EX6110, it is located at the bottom of your extender.
Use a paperclip or a similar object to press down the reset button in a small hole.
Hold the button for 30 seconds and wait for your extender's device LED light blinks amber.
Release the button.
Now your extender will reboot. Once the reboot is complete your extender will return to its factory settings.
Method 2 – Reset Through The Web Interface:
To reset your NETGEAR EX6110 extender through the web admin page
Use a device that is connected to the extender network either through a wired or wireless connection.
Go to your web browser and type the default mywifiext.net address in the address bar.
A NETGEAR web page will be displayed.
Use the extender network's credentials to log in to your web page.
Next, navigate to the Settings tab on your NETGEAR genie page and click the Other Settings option.
Go to the Reset option and confirm your selection by clicking the Yes button.
Now your web interface will reset your extender to its factory version.
When resetting your extender, keep in mind that all of your configured settings will be lost, and your extender will revert to its factory version. All devices currently connected to the extender will be disconnected, and you will have to reconnect them using the default network credentials. Furthermore, to protect your extender from security risks, configure your SSIDs as soon as possible. You can also use the previous settings or configure your extender with the new settings, whichever is more convenient for you.