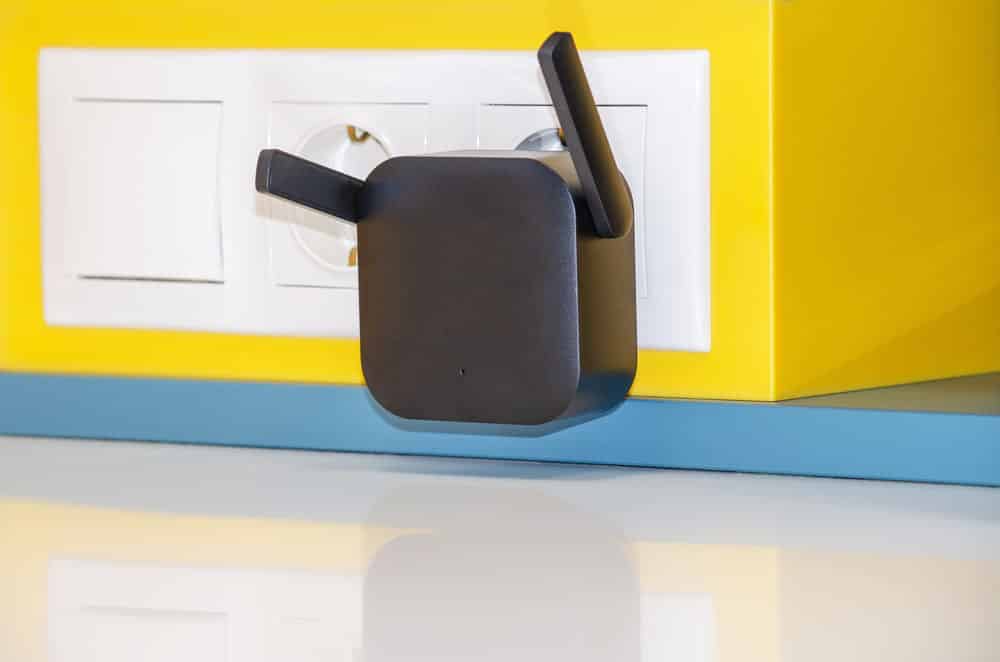 It doesn't matter if you are at home or office; Ring cameras have become modern devices. It's needless to say that people take the ring devices for granted, but it does offer security, comfort, and convenience. That being said, an ineffective wireless network connection with the Ring can be extremely frustrating. For this purpose, people often use Wi-Fi extenders.
The Wi-Fi extenders are the plug-in devices that deliver wider wireless coverage. In addition, the extenders deliver stronger internet signals and reduce the chance of internet dropping. That being said, users are asking, "will my Wi-Fi extender work with Ring?" To help you out, we are sharing the information in this article!
Will Any Wi-Fi Extender Work With Ring?
The Wi-Fi extenders are famous for improving the wireless signal strength, and the Wi-Fi coverage will be better. So, if you want to use an extender with Ring, any extender can be used as long as it's compatible with 2.4GHz or 802.11 b/g/n bands. In addition, the extender should offer support for WEP, WPA, and WPA2 for wireless encryption.
That being said, if you are using the Ring and want to connect it to the Wi-Fi extender, you can use whichever extender you want. However, it must have 2.4GHz or 802.11 b/g/n frequency bands. Also, it means that you can use dual-band routers or extenders with Ring. On the contrary, you cannot use extenders only with a 5GHz frequency band.
So, if you don't know which Wi-Fi extenders to use with Ring, we are sharing some of the best options. All these Wi-Fi extenders are designed to be compatible with Ring, so let's check out the details!
AC 1200-Extender
This Wi-Fi extender is extremely easy to operate and can be set up within a few seconds. The extender has dual-band technology which means the extender has better performance standards. It is integrated with four antennas for delivering strong wireless signals. In addition, the wireless internet coverage will be wide.
It is integrated with the smart signal indicator that helps optimize the location for wireless connection coverage. It has 867Mbps for 5GHz and 300Mbps for 2.4GHz. That being said, the collective bandwidth of this extender is 1167Mbps. As far as the setup is concerned, the configuration tab can be accessed with whichever device you want.
TP-Link AC 1750 Extender
This extender is designed with a dual-band configuration and can be connected with the router or gateways. That being said, it can be used with a Ring camera. Even more, it is compatible with Google Echo and Alexa. It comes with three external antennas (the antennas are adjustable) and delivers total bandwidth of 1750Mbps.
It can be used for delivering wide internet coverage. The best thing about this extender is that it's suitable for surfing as well as gaming. The extender has an easy setup configuration, and the interface is pretty intuitive. With the smart indicator lights, the internet placement will be optimized. All in all, these extenders are lightweight and compact. Lastly, it has simple operations.
NETGEAR EX6150 Extender                
NETGEAR is one of the fine choices for people who want extenders. The extender can be used for improving the wireless coverage, and the internet dead zones will be eliminated. The extender has seamless operations and a simple setup. The extender can be used for creating a reliable connection. With LED indicators, the device status can be accessed.
This NETGEAR extender is designed with two foldable antennas without compromising on the range. Even more, it is easy to store. However, it can be used for other purposes than the Ring camera. It has a smart roaming technology that reduces the chances of internet disconnections.
TP-Link AC750 Extender
For people who need a basic extender and want affordable pricing, this extender by TP-LINK is the right choice. It can be used with various routers, access points, and gateways. It comes with smart indicator lights to determine the correct placement and positioning of the router. It is better to place this extender between the Ring camera and router for better performance.
TP-LINK AC750 extender is easy to operate, and the installation is pretty simple. It has multiple applications, such as internet browsing and gaming. Even more, it can be used with Echo and Alexa.