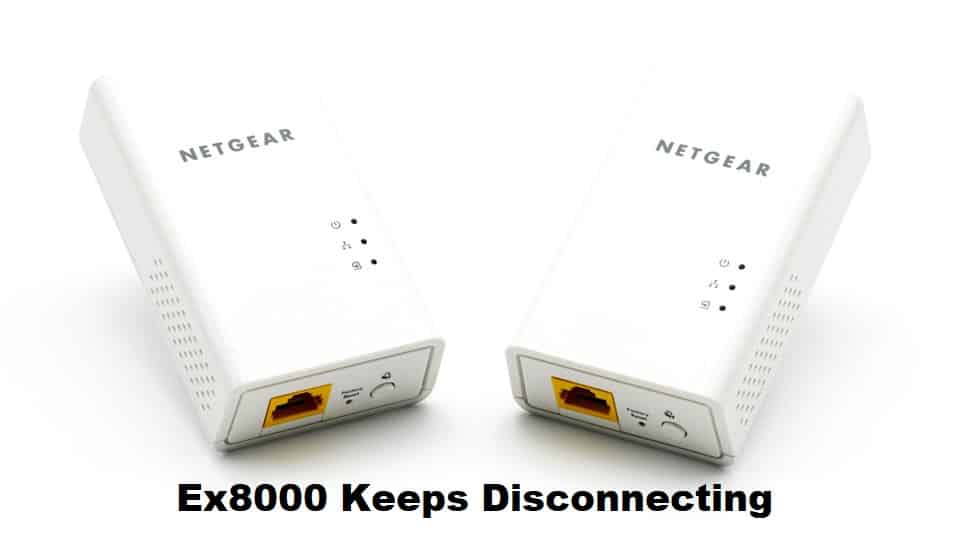 If you're having problems with your extender where they suddenly disconnect from your devices we've got you covered. This is one of the most common problems that users have reported because even if you use one of the best extenders on the market, they are prone to problems of this nature. Since this is a very simple problem it can be solved with basic troubleshooting techniques.
Having said that, if your NETGEAR ex8000 keeps disconnecting from its clients, we have compiled a list of simple and effective solutions to get your extender back up and running.
NETGEAR Ex8000 Keeps Disconnecting:
1. Firmware Update:
The first thing you should check if your extenders abruptly disconnect from their clients is if it has any firmware update that you might have missed. Since firmware is responsible for your extender's improved performance and enhanced features, it is always a good routine to check for firmware updates on your broadband devices. To update your extender's firmware.
Go to the web browser using a device that is already connected to the extender network
Type in mywifiext.net in the address bar.
Log in to the web interface using the sign-in credentials of your NETGEAR extender.
After logging in to the website, go to the Settings tab and click the Firmware Update button.
If your extender receives new firmware releases, it will update your previous firmware.
Your extender will reboot after the firmware update.
2. Change The SSID Of Your Extender.
Having identical SSIDs for the NETGEAR extender and the main router is a common reason for extender disconnection. Even if the extender provides a better and stronger connection, your clients remain connected to your router,  therefore,   give your router and extender distinct names and make sure that your clients connect to the extender network and not the router if they are at a distance from the router.
3. Check The Cable Connections:
If your extender and router are not properly configured, you may experience disconnection issues. Since the router is responsible for sending Wi-Fi signals to the extender check that the cables connecting them both are in good working order and free of bends that could interfere with communication between the two. Additionally, make sure the Ethernet cable is connected to the exact port and that the associated LED on your extender lights up when you connect. Try disconnecting your Ethernet cable reconnect to see if the problem is fixed.
4. Incorrect Location Of Your Extender:
Improper or incorrect placement is another prevalent trigger of your extender's poor performance. Try to place your extender in the same area as your router. Make sure that they are placed in the same room and close to each other for maximum communication between the two.
Also, note that your signal may be hindered due to interference if your extender is too close to the router. Since both emit frequency radiations. Therefore, place your extender and router in an open area, keeping them at a reasonable distance from each other.