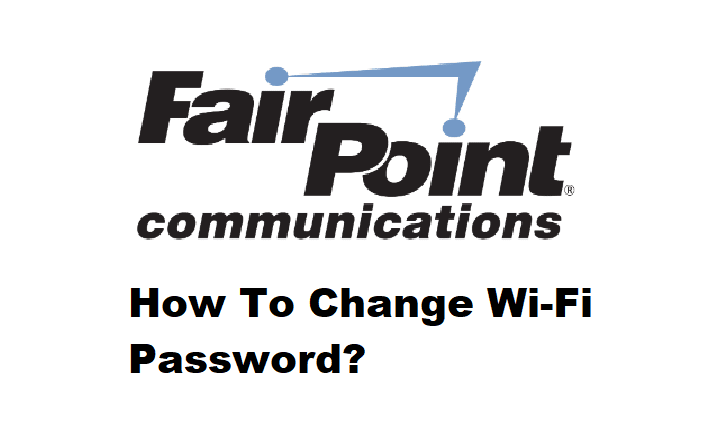 Do you want to change the password of your Fairpoint Wi-Fi? Are you experiencing slow network speeds or are you concerned about the security of your network? Here's the deal. When it comes to securing your account, one of the most important tasks is configuring the network's credentials. A private network prevents network roaming to unauthorized devices and blocks third-party users.
However, if you're looking for a step-by-step procedure before messing around with settings, you've come to the right place. In this article, we will show you how to change the Fairpoint internet Wi-Fi password step by step.
How To Change Wi-Fi Password Fairpoint?
As an authentication method, the network includes a default password. However, because this password is so simple and general, anyone with a few passcode guesses can connect to your network. Many clients connected to your network can cause slower speeds and harm to the health of your network, so configuring the network's credentials as soon as possible is a wise decision.
Changing the network password is a simple process that can be accomplished through the web portal. Let us investigate the procedure.
Connect the device to the Fairpoint network using the default credentials. You can also connect the router via an Ethernet cable to your computer.
Once connected launch a web browser and type in 192.168.1.1 to access the router's login page.
Enter the network credentials and log in to the web portal.
When the main page opens navigate to the Basic setup section.
Click on the Wireless Section.
Click on the change password option and enter your new password.
Select your security type and save your settings.
Log out from the portal and use the newly configured password to access your portal.
You can change your new password using this method, but if you are unable to access the web portal or change the password of your Wi-Fi, you will need to reset it to factory defaults. This will cause your network to forget any previously configured settings and revert to its factory settings. You can then access the web portal with the default password and reconfigure it.
Another option is to change your network's password online. You can do this by going to the Fairpoint web portal and clicking the "Forgot My Password" link on the login page. To confirm, enter your email address and answer the security questions on the screen. These will be the questions you selected when you created your account. Create a new password using the link in the email, and you're all set.