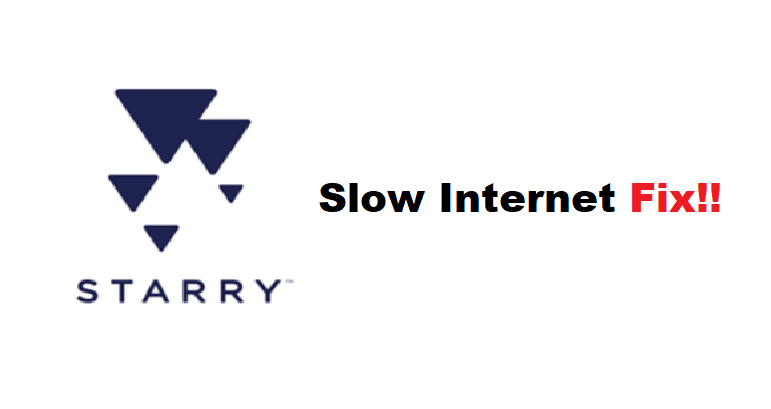 Is your Starry internet connection slow? Are you not getting the promised download speeds? There is no doubt that Starry internet is a good broadband option, but we should give these networking devices some leeway because they cannot work perfectly. Your network may slow down for a variety of reasons, but there is no need to be concerned because this is a very common issue when discussing networking; connection issues.
So, in this article, we will discuss some of the reasons why your Starry Wi-Fi is becoming slow and congested, as well as solutions to these problems.
Starry Internet Slow:
Reboot The Router:
You may be aware that rebooting a networking device in the event of a connection problem is an excellent workaround for avoiding complicated troubleshooting and getting your routers up and running quickly. Typically, your network becomes congested with cache files and accumulated memory, slowing down routine performance. So power cycling the router helps you clear out the memory and gives the router a well-deserved rest, allowing it to run smoothly. Simply unplug the router's power adapter and wait a few seconds. Connect the router to the power supply and power it on.
Switch Channels:
Starry Wi-Fi allows you to choose between a standard channel and a 5GHz channel. But there's more to it than that. Keep in mind that when your client is disconnected from the router, you must reconnect it to the standard channel. Connecting to the 5GHz channel, on the other hand, works fine if you are close to the router. Check to see if you are connected to either channel automatically. Keeping the distance in mind, you will need to manually connect the device from the 5GHz channel to the standard channel and vice versa.
Radiofrequency Appliances:
Wireless internet is extremely susceptible to interference. One of the main reasons your internet is slow is that other appliances' frequency waves clash with those emitted by your router. This disrupts the flow of your signals, resulting in a poor connection. For a better signal, place your router in an open area away from any home appliances such as microwaves, washing machines, and other large structures.
Configure Your Network Settings:
Congestion, which means an overworked network, can cause slow Wi-Fi speeds. If your network is connected to a large number of clients, you can expect the router to provide lower data rates to accommodate all of the clients. If your SSID and password are not yet configured, nearby devices may connect to your network, reducing its capacity. As a result, check and configure your router's settings, and create a strong password. This will improve the security of our network.
Factory Reset:
This is a significant improvement for the slow internet speeds. However, many users will not choose this option because it deletes all of your network's configured settings. However, if nothing seems to be working, a factory reset is one of the best options.