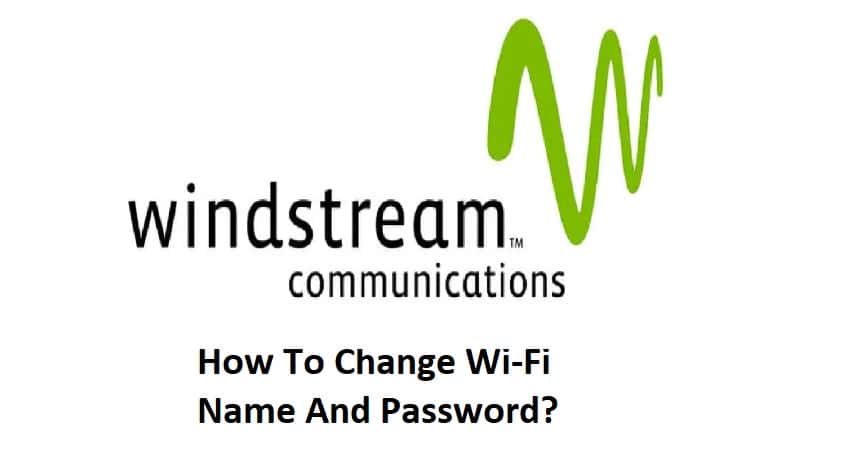 It is critical to change the password for your network. Because most networking companies use passwords for authentication, you can avoid having your network compromised by hackers by configuring it.  It is a waste if the network is not well protected.
Windstream is a networking company that also offers internet access to its customers. Since many of you have asked how to change your Windstream Wi-Fi name and password, here is an article to help you. If you have a Windstream modem and are looking for a way to change the password on the 2 wire or black and white Windstream router, we have you covered.
How To Change Wi-Fi Name And Password Windstream
Password configuration is not as difficult as it may appear. Windstream modems will come with default credentials written on the back of the device, so unless you configure them, you will use those to access the web portal. On your router, the password will be labeled "passphrase," and the username will be your SSID. To make your network more secure, we recommend using a custom SSID. You can find the procedure in our other articles
Method 1: If you have a two-wire Windstream modem with a Windstream logo, follow the steps below to change your password.
Connect the device to the Windstream network and open a web browser.
Go to http://192.168.254.254 to access the web interface of the modem.
Next, use the default credentials to sign in to the portal.
When the home page launches, navigate to the "Home Network" section.
Select the "Wireless Settings".
Now, go to the "Wireless Security" option and click the "use custom passphrase" option.
In the "key" field type in your custom password.
Click the Save button to confirm and apply the changes.
You have successfully changed the password.
Method 2: If you want to change the password of the black and white Windstream modem then follow this procedure.
Connect the device which you are using to the Windstream network.
Now launch a web browser and type in http://192.168.254.254/wlsecurity.html in the address bar.
Once the page opens, go to the "Manual Setup AP" option.
Click the Select SSID drop-down menu and click your SSID.
You can also change your SSID but if you haven't you will select the default one.
You will see the WPA2/Mixed WPA2-PSK passphrase field. In this field type in the new password.
Click the Display button to see the written password. Write it down somewhere safe in case you forget it.
Now, click the Save button and you have your password changed.
You can log out of the web portal and use the custom credentials to see if they work. Next, you will need to connect all the clients previously connected to the network with the new password.