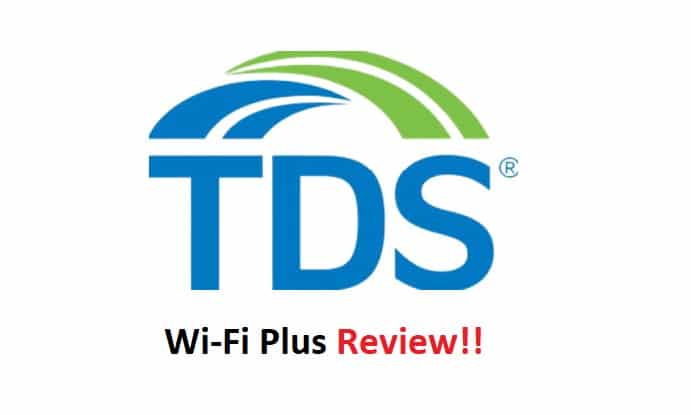 Do you want to purchase TDS Wi-Fi plus for your internet needs? You've arrived at the right place. It is critical to seek second opinions when purchasing an internet service. Whether from buyers or critics, it will give you a general idea of whether to use the service or not. TDS Wi-Fi Plus is a residential and commercial internet service that offers high-quality speeds and dependable broadband services.
So, in this article, we will provide a general TDS Wi-Fi plus review to help you decide whether the service is worth purchasing.
TDS Wi-Fi Plus Reviews:
Performance:
Broadband service providers have grown into major competition. If you live in a developed country, you should have no trouble finding a variety of broadband services that claim to provide faster speeds and greater range. It is difficult to choose between the best and most affordable services as a user. As for the TDS service, it has limited availability, which is an issue for you if you are not in a well-serviced TDS area; you will be stuck with slow speeds and a cramped range, but if you are, TDS is a good option.
TDS provides DSL and fiber optic cable services, making it a dependable option in suburban areas. By purchasing their exclusive data packages, you can enjoy high-speed internet in your area with speeds ranging from 15 Mbps to 1000 Mbps.
Even though their service is zone-dependent, which means it will vary depending on your location, it still stands out among other minor internet service providers. With TDS, you get good internet rates as well as increased internet capacity.
Features:
As previously stated, TDS provides fiber optic internet, which provides a dependable connection across your home and business area. Because the data rates are far superior to what other small-time internet providers may offer, let us discuss some of the features of this service to gain a better understanding. With high-speed internet packages, you can select the package that meets your needs at an affordable price. Depending on your location and capacity, you can choose between Mbps and gigabit speeds. This means consistent online performance. So, whether it's work from home, online classes, or streaming shows, you're set.
In addition, TDS Wi-Fi plus provides whole-home coverage and multiple client capacity. Because its packages include unlimited data, you can easily use the internet on multiple devices. You can get fast data speeds with its TDS Wi-Fi plus routers. TDS provides a security suite that assists in providing a more secure network and internet service. Because so much work is done online, without proper security, your network could be infiltrated by viruses or privacy leaks; therefore, the TDS security suite allows you to block websites, secure online transactions, protect saved passwords, and more.
Data Plans:
The data plans of any service determine whether or not it is suitable for you. Even if the service isn't spectacular in and of itself, the data packages they offer should be appealing. Because each user has unique internet requirements, TDS provides data packages that meet all users' expectations and needs. Their lite packages offer speeds of 1Mbps, while their express packages offer speeds of 5Mbps, which is adequate for a small house with one or two clients. Furthermore, the turbo and match internet packages will provide you with speeds ranging from 15Mbps to 25Mbps. If you require internet service over a larger area, their fiber optic extreme data packages can provide internet speeds ranging from 25Mbps to 1000Mbps. The prices of the packages may vary depending on location, but the service is not prohibitively expensive.
The Bottom Line:
Should I invest in TDS? We will say yes based on its speed, performance, and data plan flexibility. Because small-time internet providers may be expensive in terms of services and performance and provide only slow internet speeds, the TDS Wi-Fi plus is a great option for getting fast internet and a reliable connection. The only limitation is that it is an area-restricted service, but if you live in a TDS services area, it is worthwhile to purchase.