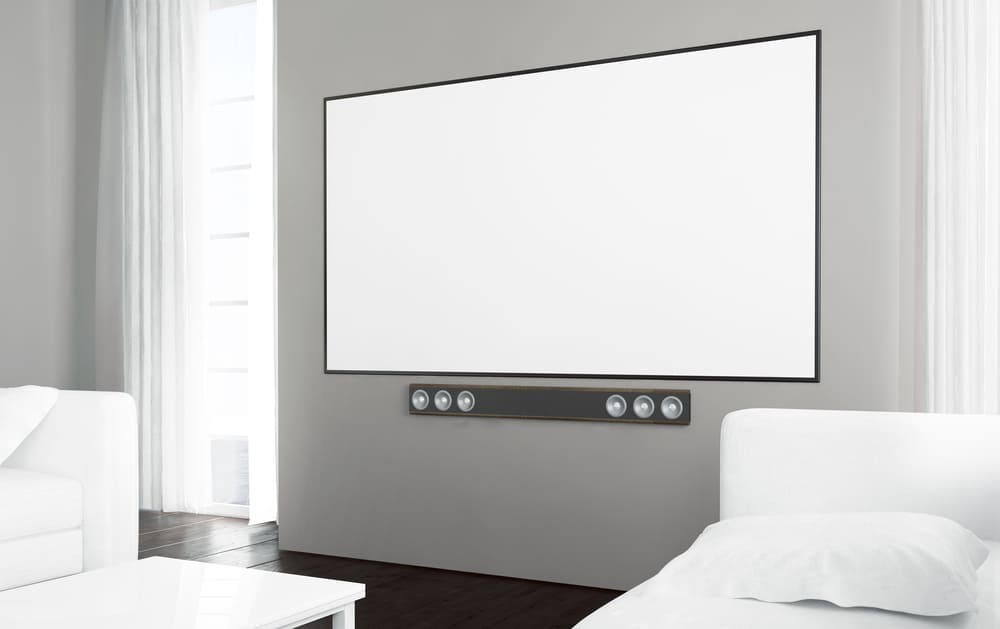 It's needless to say that the HDMI cables have been developed and been in the market for various users. For this reason, it's being used by people irrespective of the device type that they are connecting with.
However, there is a fair population of people who don't own the latest devices and don't have devices with HDMI ARC connections. But hey, it doesn't mean that you cannot use the latest devices or enjoy the advanced features.
So, if you've been considering, "how do I connect TV to soundbar if no HDMI ARC is available?" we have the information available for you!
How Do I Connect TV To Soundbar If No HDMI ARC?
Before we tell you different methods for connecting the TV to the soundbar in absence of HDMI ARC, you need to understand what the HDMI ARC cable is. These cables are known to develop a connection between two electronic devices and more than two devices. These cables have become crucial because of convenient usage, quality, and reliability.
HDMI ARC cable is suitable for people who want to connect complicated devices, such as soundbars and home theatre systems with various outputs and sources. It's safe to say that these cables reduce the cable mess since one cable can handle everything.
Moreover, HDMI ARC eases the connectivity and the entire cable infrastructure looks clean. Now, just check out the connection options if there is no HDMI ARC!
1) Bluetooth Connection
This is the most convenient option for anyone who needs to connect soundbar and TV in absence of HDMI ARC. Establishing a connection through Bluetooth promises reliable and quick connectivity and there are no cables involved.
Also, for this method to work, it's essential that you have Bluetooth-capable devices and it's pretty to check through the specifications on the devices. You must be mindful while checking the specifications of the devices.
For instance, the TV needs have a Bluetooth transmitter because the majority of them only have a Bluetooth receiver. In case both TV and soundbar have Bluetooth, you can start pairing, and once the devices are paired, the users can choose the content and press the play button. On the other hand, if there is no Bluetooth support available on your TV, it's better to opt for a Bluetooth transmitter (it's pretty cheap).
2) Airplay 2
This is the second option for people who need to connect their TV with a soundbar with the unavailability of HDMI ARC. This is again an easier way of connecting the TV and soundbar with each other. This is a clean and wireless method but it only works with Apple TVs, such as 4K and HD TVs. In addition, the soundbar has to be enabled with Airplay 2 for this method to work.
It wouldn't be wrong to say that Airplay is a much better option because of improved wireless performance and reliable connectivity as compared to Bluetooth. With Airplay 2, connecting the devices is hassle-free. For this method, you need to connect the soundbar and TV in the multiroom system and you need to adjust the default output settings and you will be able to stream the audio from TV to soundbar.
3) Digital Optical Cable
In case you don't have Apple TV, using the digital optical cable is a possible choice for connecting the TV and soundbar with each other. For this purpose, you must check out the connect panel of the TV and look for the digital audio output; it's also labeled as TOSLINK. Also, the same connection port must be available as input on the soundbar.
So, if the devices are compatible, just take one digital optical cable and connect it between these two devices. Also, you don't need to worry about the audio quality or connection reliability because they are awesome. However, while you are at it, don't forget to cover the connectors.
4) Analog Connectivity
This is the last option available for people who want to connect the TV to the soundbar if they don't have HDMI ARC. This is because the majority of the latest soundbars are designed with two-channel audio as well as 3.5mm audio input. So, if your soundbar has these connections, you can connect them through AUX cable or RCA cable.
For the most part, these cables are available in white and red colors and are suitable for transmitting stereo audio signals. As for connectivity, take one cable and connect one end to the TV and the other to the soundbar.