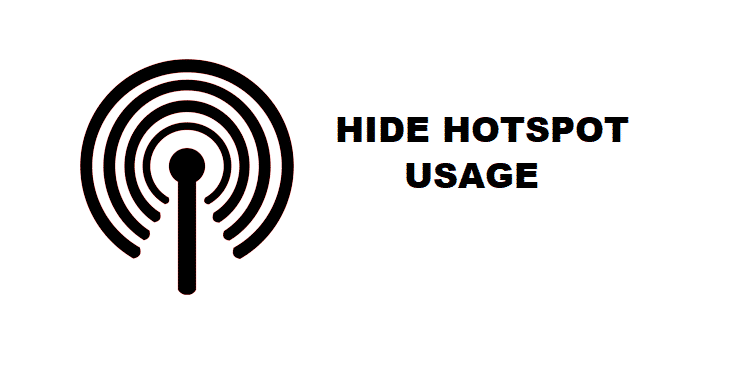 Not everyone has access to the fastest internet facilities, especially to those who are living in remote areas. That's where a mobile hotspot comes to the rescue. We have enough idea that you need a powerful source internet provider to get the Hotspot facility. However, you do not want your data usage to be exposed to the Hotspot internet. In this article, we will walk you through multiple Hotspot usage hiding methods related to multiple devices. Keep on reading, you will find the methods perfectly compatible with your device.
How To Hide Hotspot Usage?
Before you start looking over the following methods, make sure that you have cleared out the payments for your respective network carrier so things do not go illegal for you.
Here are the methods:
Method # 1:
Dun:
The requirements for this method include PC, USB, and cable. Moreover, it applies to Android only.
Here is how the Dun Method works:
Install ABD And FastBoot Installer:
Install the ADB and Fastboot installer from XDA-developers. Select the option saying Yes, prompting by installation options.
The options would display something like that "install ADB and fastboot, install system-wide, and install drivers"
Debug USB:
Now enable USB Debugging on your device.
Command Prompt:
After enabling, quickly connect your phone to the computer via USB cable and open the command prompt.
Finishing Steps:
To enable the option of hiding Hotspot usage, follow these instructions:
Click Start in the search.
Type in cmd.
Now select the program cmd (or Command Prompt).
Type in "ADB shell".
Press Enter.
Make sure that you do not type the quotation marks but the text inside them.
In the end, type in "settings put global tether_dun_required 0".
Press Enter.
Your Hotspot hiding option would be enabled.
Method # 2:
Application PdaNet:
There is another method that is the best for hiding the Hotspot usage confidentially. The application is PdaNet.
This method requires Windows PC or Mac, and USB Cable.
Here is how you perform the PdaNet Method.
Install PdaNet from the Play Store on your Hotspot device.
If you own a PC or Mac, download the PdaNet desktop application on your desktop.
Start running the application.
Open PdaNet on your phone or PC.
Check out the Activate USB Mode box.
Make sure that you click on Hide Tether Usage to enable Hotspot usage hiding.
At last, connect your device to your computer or mobile phone via USB cable.
Method # 3:
VPN Using Method:
Relatively fewer people go for VPNs when it comes to hiding their Hotspot usage because if its quick availability. Offside is paying up for the facility while the above methods come free. Moreover, VPNs extensively slow down your internet connection.
Conclusion:
Are you struggling with slow internet speeds and want your Hotspot usage hidden? Well, you wouldn't be getting your Hotspot usage exposed following the above-mentioned authentic methods specified separately for multiple devices. Happy Hotspot-ing!