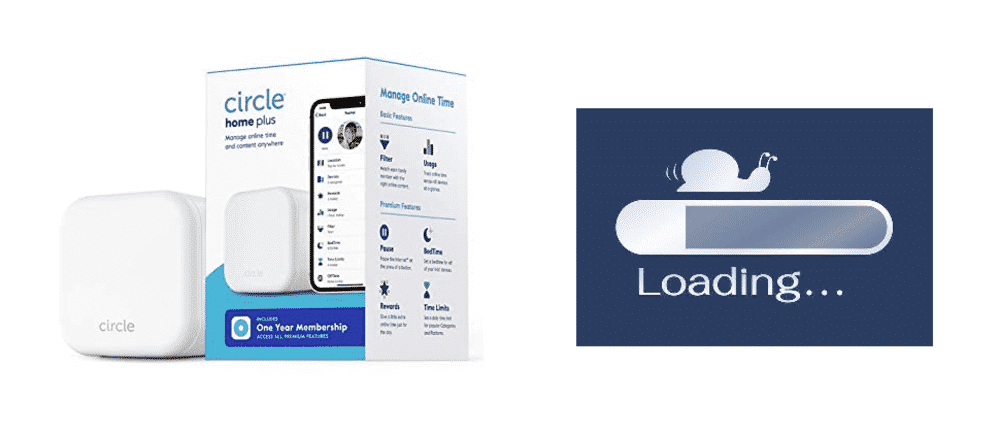 Circle is what every parent needs. Everything on the internet is too accessible now which is a hazard for children who are innocently surfing the internet. It does not matter how communicative or responsible your child may be, the reality of the situation is that there is content on the internet that should be inaccessible for them. Censorship is a common thing, however, parents censoring their child's internet browsing is more vital than ever.
Circle aids you with this. Circle is a parental control device that can be bought separately. You can also buy its services online for devices that are regularly used by children. This option is for those who already own a router from a provider that they do not wish to change. Internet Service Providers (ISP) have ensured that their routers are compatible with all Circle products.
Disney Circle and Slow Internet
When Circle launched, it was a failed project. However, most failed projects are saved by a corporation and that is what happened with Circle as well. Circle was assisted by Disney and asked to collaborate to re-launch their product thus initiating the era of Disney Circle. Disney Circle is a product that is shaped like a small box and its service starts at ninety-nine (99$) dollars. This box is connected to your internet router and then actively monitors every device that is connected and using said Wi-Fi connection.
Parent Control is a norm for this generation since every piece of information, content, and media is one click away. Since children are more accustomed to using devices and consuming media, it is important that they should know boundaries and that is exactly what Disney Circle does.
However, parents were concerned that the online activity taking place in their house under Disney Circle might be used for data mining. In simple words, they were afraid that their personal data could be collected and saved up in some cloud. Fortunately, the founder of Circle, Jelanie Memory ensured that data mining or saving data is not the purpose of Circle media and it is something that they would never do.
Now, several users have claimed that after they have hooked up their Circle box to their internet router, they have been experiencing a slower internet connection. It has been reported that before connecting Circle, internet speeds were up to 100/100 Mbps (as subscribed). However, after subscribing to Circle or setting up the product, the speeds fall down to 60/20 Mbps.
Circle did not back away from the accusations. Circle dedicated a part of their website to Troubleshooting the Disney Circle slow internet problem. While it is no surprise that an added feature to your internet router can slow down your internet connection, sometimes the problem can be from your side. So, you should make sure that your router and internet plans are up-to-date before jumping to conclusions. Nevertheless, Circle media has acknowledged that their device can be the reason behind the slow internet that you may experience after setting up the device.
Does Disney Circle Slow Down Internet?
To answer the million-dollar question; Does Disney Circle slow down the internet or Wi-Fi? Yes. Yes, it does.
If you do run into some internet trouble while using Disney Circle then below are a few ways to troubleshoot and solve it.
1) Use an Ethernet Cable
Since the connection is tacky, and not working at its usual speed then you should connect an ethernet cable to use the internet. It will be faster but can cause overcrowding.
2) Unmonitor other Devices
If you simply do not care about certain devices in your house then you should go to the Circle application and 'Unmonitor' them. This helps take a load off the Circle device and will prove to provide a faster internet connection and speed.
3) Location
Make sure that your Circle is placed near your internet router. The placement of our router matters a lot as well. Ensure that your Circle and router are placed in an area where you can get full bars along with an excellent connection.