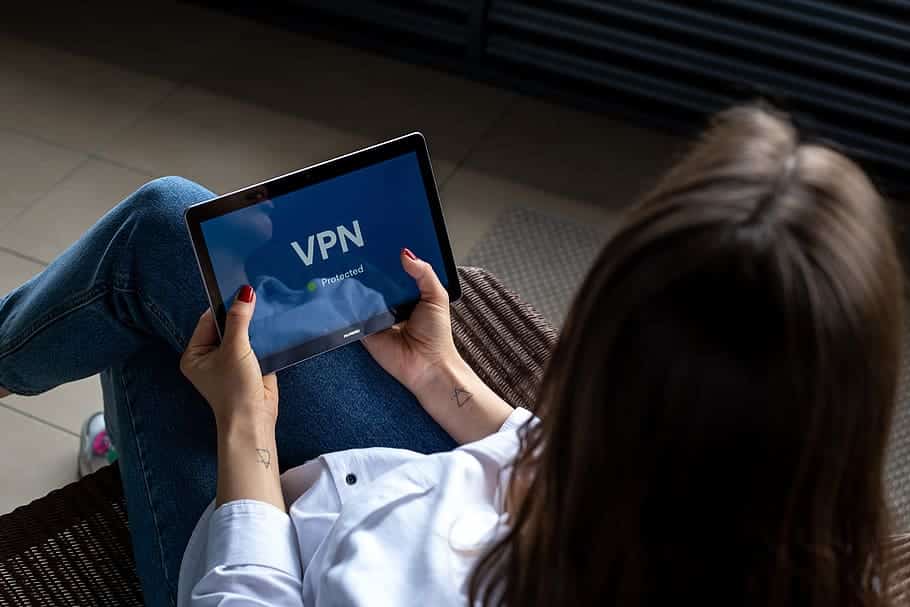 When it comes to the protection and security of your system, you shouldn't stay back from it. VPNs are created to provide an extra layer of protection, be it paid or free, and serve to protect and secure your internet browsing.
If you are working on a PC or only a mobile device quite away from home, there are the chances that you would need a Wi-Fi connection. You have several Wi-Fi hotspots in cafes, hotels, restaurants, your institutional campus, or at the airports, you need them to have a secure Wi-Fi connection that works fast. However, the main issue arises when you are entirely unaware of the extent to which they might be unsafe and harmful to your devices. You never know how exactly secure these network connections are.
You would never want to risk-off your personal and sensitive data in the hands of the hackers. Therefore, the unbeatable way to stay protected and safe from getting hacked and having your identity safe from getting theft while using those internet networks is, using a secure and trustworthy Virtual Private Network (VPN).
If we talk about VPN, it is merely an encrypted tunnel that lies between your device and the network connection that makes all of your online interactions as well as the online surfing safe from prying eyes that have been lurking on the same network as yours.
Numerous free VPN services around us can potentially save a lot of trouble for us. Some recommend spending and invest in VPN to help escape an issue in the future, while some would say that there is no need to pay for something that is already available free of cost for you.
However, if you are more of a cautious person, then you might go for paying for your VPN connection as the anxiety of your free VPN not being insecure would eat you alive.
This description does not need many shreds of evidence as everyone must know that paid VPNs tend to run faster, they are free of ad support, they have unlimited bandwidth limits (while some paid VPNs have same bandwidth just like unpaid and free VPNs do). All of these factors make paid VPNs quite ahead of unpaid ones.
However, it is to keep in mind that VPNs are relatively cheaper and do not worth more than $5 per month. Some of the other paid VPNs would even charge less than $5 for a month though depending entirely on what payment method you go for. In this way, the payment gets quite affordable for the paid VPNs, although they provide the same services just like the unpaid ones but with a bit of extra quality and utmost security.
Do You Have To Pay For VPNs?
Main Concerns Before Choosing a VPN:
Just like most of the ISPs, various VPN providers are responsible for actively blocking torrent traffic. It would be best if you chose your VPN, be it paid or unpaid, that entirely bases on your requirements.
Ideally, any user would go for the VPN that has got no limit when it comes to the bandwidth. Unlimited bandwidth makes you less worried about keeping your VPN connection intact. Most of the VPNs fail to reinforce the bandwidth limits. However, it does not mean that searching and finding such a service is impossible. You can still see the one with unlimited promising bandwidth.
Few collections of VPNs have the habit of keeping records for short periods, which vary from 10 minutes to 30 days. You must be concerned about privacy in this regard, so it is better to go on a lookout for those VPNs that are not involved in keeping any records of online activities.
Another factor that might concern you is logging. Try to get away from those VPN services that keep logs and keep the track record of your online presence. It would even keep track of your connectivity time and sometimes your IP address.
Should We Go For Paid VPNs?
Well, there are two choices when it comes to picking up between the paid and unpaid VPNs. However, the most supported answer is a simple No.
When there are already so many free VPNs and proxies around that allow you to use them similarly, paid VPNs are used, so why bother subscribing for the paid VPNs.
Some promising free VPN services let you have quality access without having you to compromise on performance and speed. Even most of the paid VPNs do not execute their performance well so bother spending money on the paid ones when the web is possessed with several excellent free VPNs
It is said that those free VPNs generate $ from a non-profit organization or direct business sales.
However, once you choose to subscribe to the free VPNs, the next, you will do what you will get from that VPN service. If your only concern is streaming and not the encryption, then SmartDNS would be of great use for you.
In the initials years of establishment of internet connection, it wasn't the priority of most of the organizations to care about security; instead, at that time, it was just a bunch of shared networks of multiple computers. However, now the security concerns have been given attention due to which VPNs were created.
Conclusion:
Now you know that paid and unpaid VPN services are coexisting in the digital world. However, you could think of one drawback that a paid VPN service has over a free one. It would be having most of the network traffic encrypted heavily, which might block your internet connection speed.
The best VPN provider would always offer their services, blocking the ISP from tracking your online traffic that has been sent across their networks. We all know that the mutual function of both the paid and unpaid VPN providers is providing robust security with maximum encryption, so it doesn't matter much which type you go for. Since both perform in the same way, so your choice wouldn't affect you much. However, paid versions would keep you a bit worry less regarding security and protection.