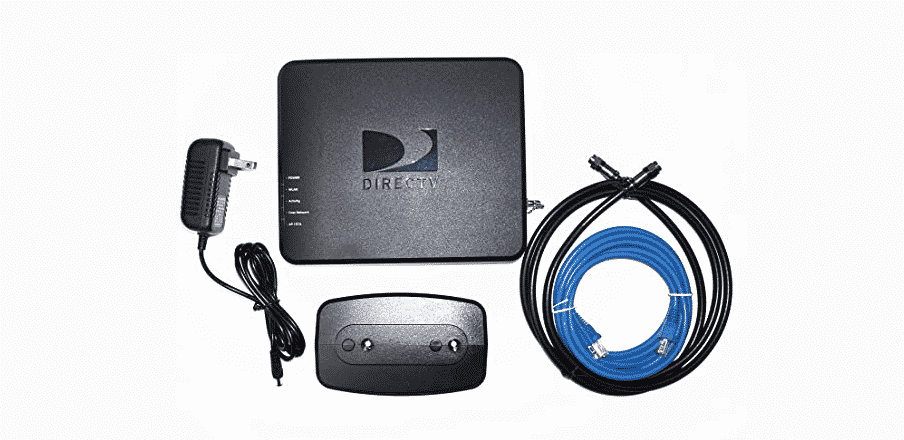 DirecTV Cinema Connection Kit Alternative
Everyone wants to connect the DVR to the internet because we all know there is so much amazing stuff out there on the internet. There are various options you can avail of through the internet including on-demand videos, different YouTube videos, Pandora, etc. The number of options you can watch on your DVR can increase by connecting it to the internet.
Connecting To Internet
In 2000 Directv didn't have any easy option for connecting to the internet. But then DirecTV put Ethernet ports on almost all of their equipment which made it easy for you to attach them to the internet connection. However most of the time there is no network jack in every room to connect your Genie mini receivers. For that, it cost people so many lengthy cables to get their DirecTV DVR connected with the internet. Some of them relied on Dire TV's choice, Linksys bridge. However, that also didn't work well for so many people.
Connecting to the internet became easier when it changed to SWM technology. It allows you to connect all your receivers with the single point of connection that is called the Cinema Connection Kit. This made it very easy to connect all your receivers for all those people who are using the whole home DVR. This way the whole home can enjoy all the amazing stuff that is available on the internet. But most of the people now do not want to get that extra box of a Cinema Connection Kit.
Connect Without Cinema Connection Kit
If you own an HR 34 Genie DVR in your room or in any room of your house which is connected with the wired internet with the cinema connection kit then you need to get rid of it asap. You can get the Internet now in an easier way and that is, you just need to plug the cable of your internet directly into your Genie DVR. After plugging in the internet cable you must reboot your Genie DVR.
After rebooting your Genie DVR you can get the internet connection because now your Genie DVR has a built-in connection kit and you do not need a separate box of Cinema Connection Kit to get the internet. This built-in connection kit will allow you to share the internet with all the Mini receivers in your house with your main DVR plugged in with the cable connection.
HR44 Genie DVR
It is a newer version of genie DVR which comes with an additional feature. HR44 Genie DVR comes with built-in Wi-Fi which makes the process of sharing the internet even easier. This way your Genie device can share the Wi-Fi to all the Genie Mini receivers that lie in the range of your Genie DVR. The built-in Wi-Fi will make you cable-free and you can connect all the receivers wirelessly. Here we have listed a few steps that can help you in connecting your hr4 Genie DVR wirelessly.
Step By Step Connecting Genie DVR HR44
First of all, you have to remove or disconnect your cinema connection kit If you are using one. You must also make sure that you eliminate all the unused connections.
Now you have to reboot your HR 44 Genie DVR to start it fresh in the next step.
Now proceed with pressing the Menu button and then use Arrow to move to Settings And Help and now press the Select button.
Now before selecting the Settings And Help you must make sure that the Setting option is highlighted and then press Select.
Now use the arrows to move to the Network Setup and then press the Select button.
Now before going for Connect Now you must make sure that the Connect Now option is highlighted and then press the Select button.
Then your Genie DVR will ask you how you want to connect, after which you will select the wireless option, make sure that this option is highlighted as well and then press the Select button.
This process will also require your wireless internet password before you enter. However, once you have entered this technique can be the best one to save your money and time and eliminate this Cinema Connection Kit extra box.
Hopefully, this blog helps you in finding an alternative for a cinema connection kit.