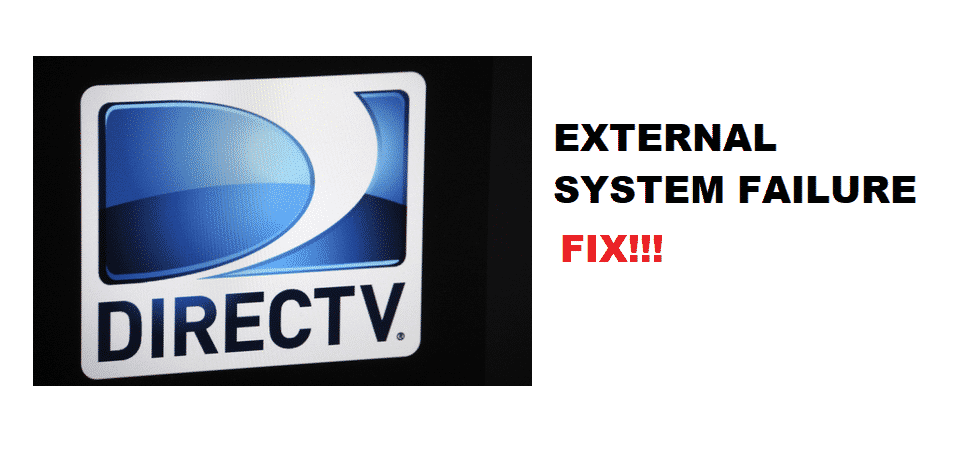 Streaming quality video content is something that everyone demands. It is something that you would certainly like to have in your home. If you want these things, then there is only one satellite broadcaster that can allow all these perks, and it is DirecTV. DirecTV is an American satellite broadcaster that provides its customers with fantastic video content.
But, what if there are some issues with DirecTV. Recently, some problems were reported saying that there is external system failure while using DirecTV. It can be something severe that may stop you from enjoying amazing content. So, for your ease, we have brought for you this article that will help you to troubleshoot your issue by following AT&T guidelines given in the draft below.
How To Fix DirecTV External System Failure?
Why Do You Face Such Issues?
When they are paying so much to enjoy their life well, one may question why on earth they face such issues. When you use something related to AT&T, you expect that it will fulfill all of your expectations. If you are facing external system failure while using DirecTV, the issue may be from your end. Now, what you can do is follow the below-given methods to resolve this issue.
1. Make Sure Your Account Is Registered At DirecTV
It's the most common reason that when you log in to your DirecTV, it says external system failure. We know that there can be some other reasons too, but the most common reason behind this issue is that your account is not registered to DirecTV.
So, the first thing that you need to do is register your account to DirecTV and wait for the magic to happen. If the issue were with your account registration, you would find no issue while logging into your DirecTV and if the same issue occurs even after registration, try other methods mentioned in the article.
2. Delete Cache
Deleting Cache means you are deleting all your app's memory and when there is no history on the app. You are good to use it finely. If you face any issue related to external system failure, then delete the app cache and login into it again. Doing so will help you resolve your issue. This method works most of the time, and you will find it so easy to apply.
3. Reset The password
According to AT&T resetting the password will help the users to get rid of the external system failure issue. Sometimes the problem is as small that changing the password will help you overcome it. What you need to make sure of is that the password must not contain special characters.
4. Uninstall And Reinstall The App
If the methods, as mentioned above, works for you (that hardly happens), your last resort is to uninstall and reinstall the app. It will give your app a new life with the old yet energetic soul. Try this method, and it will allow you to troubleshoot the external system failure issue.
Conclusion
In the draft, as written above, we have provided some of the best troubleshooting methods that will allow you to get rid of external system failure on your DirecTV. Follow the above-given guidelines and help yourself to enjoy perfect streaming.