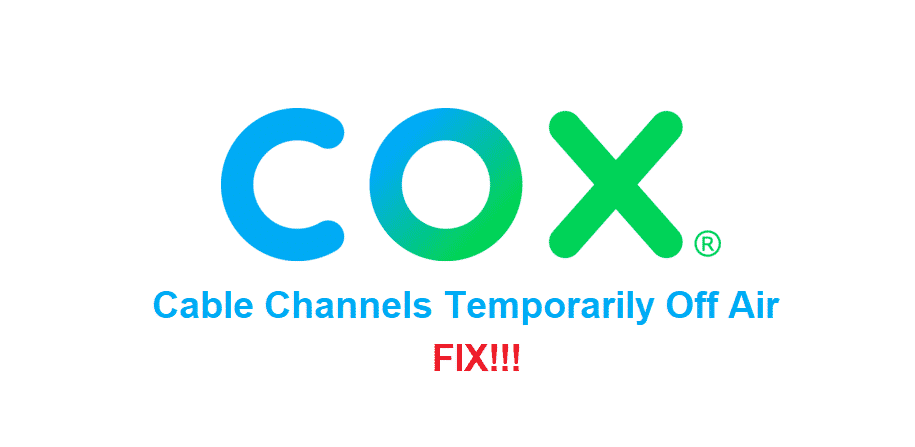 Cox also provides you with a plug-n-play sort of Cable Tv subscription. While there are those cable boxes that you have connected to all the TVs for better streaming experience and good quality of the content, it is not always the same.
You might have some problems every once in a while, and you should know how to fix them optimally at home. If you are getting that temporarily off-air message on some or all the channels that you are getting on the Cox cable subscription, here are a few things that you will have to check upon.
Cox Cable Channels Temporarily Off Air
1) Check Coverage
First of all, you will have to check on the coverage to ensure that there is not something on their end that might be wrong. This will save you from the trouble of troubleshooting on your own.
It is necessary to check for the coverage first, as there are chances that your system might be perfect and there are some external errors that are causing you the problem. You don't want to mess anything that is already working fine, right?
Basically, there are two types of coverage outages that you can face. Firstly, you need to check with the channel if you are getting the message on some specific channel to see if they are facing some technical difficulties with their service.
Moving forward, if you are getting that error message on all the channels that you are trying to stream on the Cox network, you need to check with Cox as well if they are facing some sort of problem or have the regular scheduled maintenance going on.
If there is some problem like that, you need to wait on it and it will be solved by them. Yet, if there are no such outages, you will have to check on your system now.
2) Reset
The temporarily off-air message that you are seeing on your Cox TV subscription is pretty generic and is not specific to a single error or problem. That is why, it gets hard to diagnose what might actually be causing you to lose the service and seeing that error message on your screen.
If you are unable to find any outages, then there might be something with the cable receiver box that can cause you to have this problem. There is an easy fix for that as well, and you don't have to go to much troubles while doing that. You will need to reset your Cable box to make this work for you. Resetting is pretty easy for these cable boxes and you don't have to do much either.
Just make sure that you are unplugging all the connections including the power cord from your Cable box and then let it sit for a minute or two. After that, you will have to plug it back in and that will be solving all the problems for you that you are facing. If that doesn't work out for you, you can optimally reach out support for the best possible help.