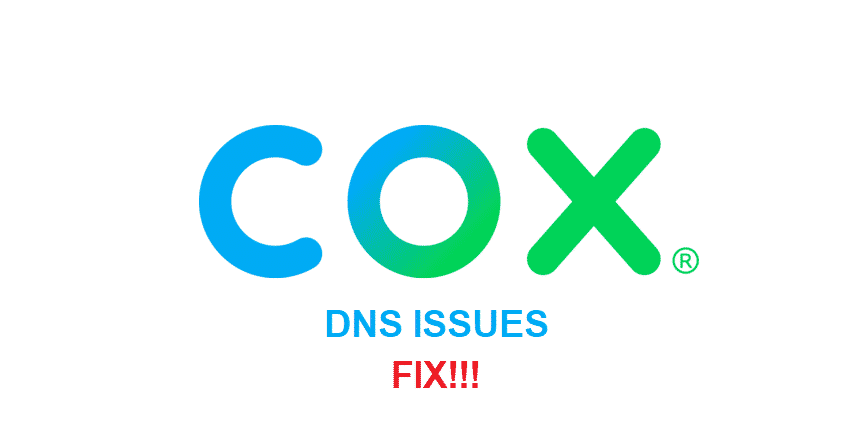 Cox has tons of great services to offer and their internet service is one such thing that anyone can get their hands on to enjoy a pretty seamless experience with it.
Cox is offering internet service over the coaxial cables so that you can truly enjoy a seamless experience and there are no hiccups with new ethernet wiring if you already have those coaxial cables wired around your place.
The internet works out pretty well and there are not many problems with it. However, if you are facing a DNS issue on your Cox, here are a few fixes that will definitely get you out of the tight corners.
Cox DNS Issues
1) Restart
First of all, you should know what a DNS is and how it works. DNS is basically a domain name system that has an IP address for all the domains attached to it. That is why, whenever you type some domain name on your browser, it automatically takes you to the website that has a pre-stored address on it. There are several DNS out there, and Cox has their own.
If you are having some troubles with the DNS and it is causing you problems with the speed, website is not opening up, and the browser is stating that there was a DNS issue. You should definitely try restarting your modem/router once.
Restarting will not only reboot the hardware and software components but it will also attempt to connect with the Cox DNS again and that will optimally be solving the problem that you are having with your Cox DNS.
2) Reset Router
There is also a possibility that you might unknowingly have messed up the settings on your router and now your DNS is not working as it should have. This should not be such a big problem for you and you can easily fix it up. You just have to access the router admin panel and locate the DNS settings under the advanced networking options.
You have to make sure that the settings are in right order. If you are unable to locate some problem there, it would be better for you to reset the whole router settings. After that, you might need to set it up again with the SSID and Password if you have changed it from the default but that is going to sort out the problem for you and you will not have to deal with these DNS issues afterwards.
3) Contact Support
If you are unable to fix the problem on your own, then you should be contacting the Cox support department. They will be able to diagnose your whole network to ensure that there are no such malfunctions or errors that are causing you to have the problem.
Through running a proper diagnosis, they will be able to pinpoint the exact problem that is causing you to have all the trouble with the DNS. Not only that, but they will also be able to fix the problem for you so you can get back to enjoying a seamless experience with your cox internet that you were having earlier.