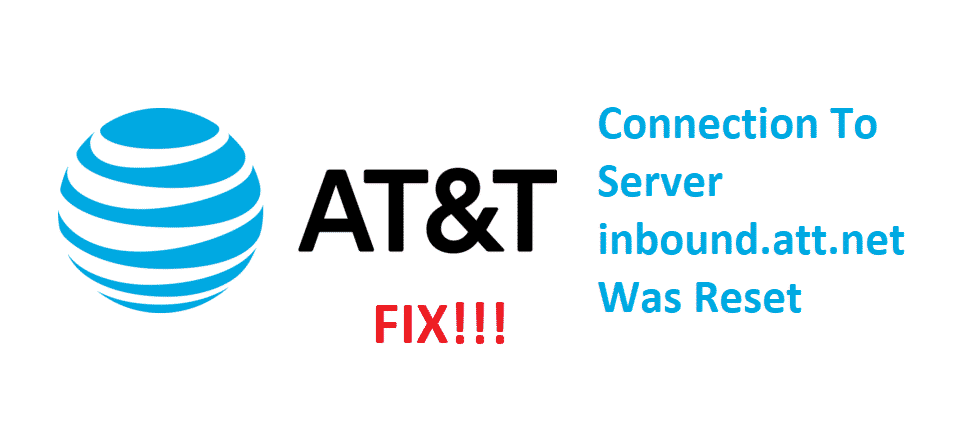 AT&T allows you to have your own email address at the AT&T domain. This way, you can filter out all the communication with AT&T effectively including your bills, subscription, stay up to date with all the offers that are being released but you can also use that email for any personal correspondence you might want to.
Connection To Server inbound.att.net Was Reset
This email service is pretty great given the storage you get on the drive, a friendly interface, and tons of other email features that will come in handy for you. However, it can have certain issues such as your server not being able to connect with the email and you will get an error stating "Connection to Server inbound.att.net was reset". This is easily fixable, and here is how.
1) Check on the Internet
The error can be triggered if your internet connection is not stable, disconnected, or having slow speed issues. So, the first thing that you need to do if you are seeing any such error on your screen is to check on the internet. Make sure that your internet is working fine, not dropping for any reason, and has the right speed.
You will also need to ensure that you don't have any VPN enabled as that can cause you to have issues with certain subscriptions and services that you might want to use on the internet. Once you have disabled the VPN, reload the mail service and it will work out for you.
2) Clear Cache/Cookies
Another thing that can cause you to have any issues with this service is to have cache/cookies that might be causing the conflict and you will be seeing such an error message on the screen. Make sure that you have cleared all the cache/cookies and then give it a try again after restarting your browser. This will essentially solve the problem for you and you will not have to deal with the issue again.
3) Reset Email Client
The error message is mostly triggered on the email clients that you might be using to link your AT&T email with all the other emails that you might have. So, you will need to reset the email client. It is pretty simple and you just need to reset the password and login for the email client.
Once you have done that, try logging in your AT&T email individually and if it is logging in just fine, you will need to delete it from the email client and set it up again. After that, you will be able to use the email without any issues and this error will cease to show on your screen for good.
4) Contact Support
If you are unable to make it work despite trying out all the troubleshooting tips and tricks above, you will need to improvise and contact the Support department. They will be able to diagnose the problem in a better manner and help you out with the perfect solution for your email server. You might need to wait a bit with support, but your issue will be resolved.