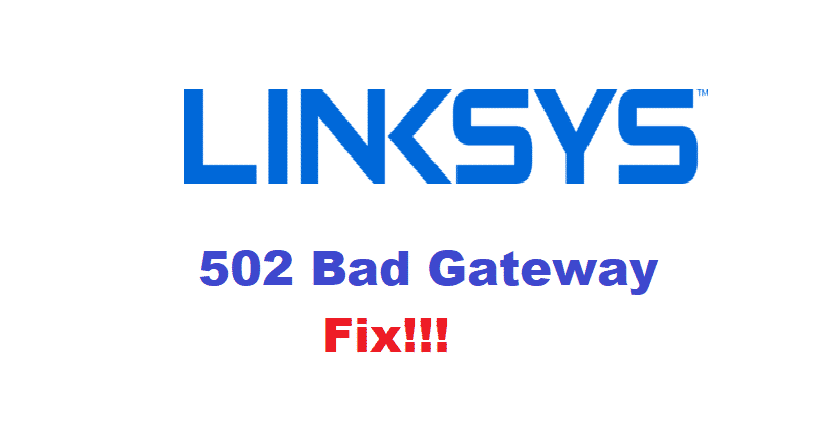 Linksys error log is simply one of the best features that you get on these routers and modems. With the help of this error log, you can make sure that you are pointing out the exact reason for a problem and that helps you fix up the issue in the most appropriate manner. However, some error codes are without any messages and you need to figure them out on your own.
502 Bad Gateway is one such error message that will show up on your router's error log and here is what you need to know about it.
How To Fix Linksys 502 Bad Gateway?
What Does it Mean?
Well, the Bad Gateway error 502 is caused on the Linksys routers if you are trying to access the smart Wi-Fi settings and they are having some sort of error on them. The error message will also be triggered automatically at times if there is some sort of issue with the Smart Wi-Fi and it is unable to start. In any case, there is nothing to be worried about as this is a common problem, and can be solved pretty easily with software troubleshooting only. A few things that you will need to do in order to make it work are.
1. Reset the Router
The first thing that you should be doing is to reset the router to its factory settings. There are tons of settings on these routers and you never know what might have gone wrong and causing you this sort of errors and problems. Instead of making it worst by messing with settings that you don't know about. The best thing to do here would be to reset the router to its default settings and that is going to optimally solve the problem for you.
Resetting these Linksys routers are pretty easy as they have a physical reset button on the back. All you will need to do is keep that button pressed for 10-15 seconds until the lights on your router start blinking. Once they blink, you can leave the button and it will reset the router automatically to factory settings in a minute or two.
2. Update the Firmware
Another possible thing that you can try if you are unable to make it work despite resetting the router to its factory settings is to update the firmware on your router. You will need to download the latest firmware from the Linksys Support Site and then install it on your router. Updating the firmware will essentially fix up all the issues that you might have been facing on your router and the firmware update will patch all the bugs and errors.
After a successful firmware update is installed, the router will restart once and after that, it will be able to run properly without showing that 502 Bad Gateway error that you wanted to get rid of. So, this is something that you must give a try and if doesn't work, you need to contact the Linksys support department to have your issue fixed for good.