USB Tethering is a networking feature that allows your smartphone to bridge (or share) its internet connection with other computers via a USB/Ethernet cable.
Moreover, this tethering feature is available on both your Apple and Android smartphones, given that your devices are running on iOS 13 and Android 9 at minimum respectively.
Why use USB Tethering for the internet when going wireless is the new norm? Like it or not, there are still chances for the Wi-Fi receiver on your computer to malfunction.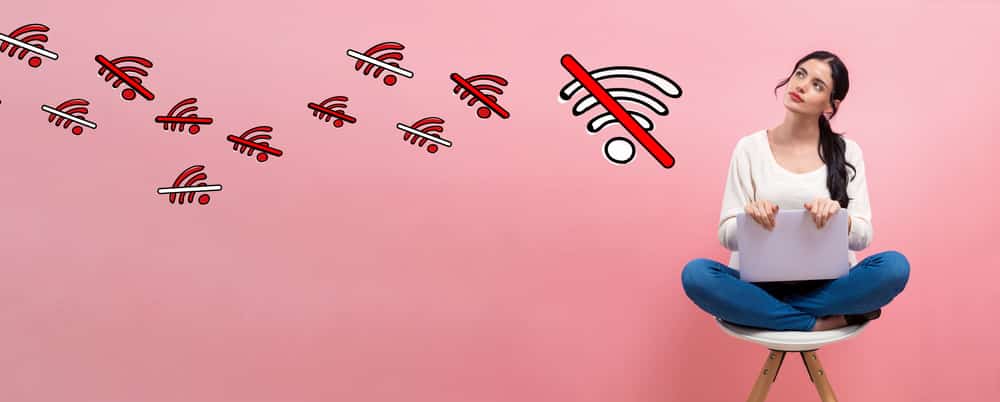 Hence, if your computer cannot connect to the internet via Wi-Fi, be pleased to know that your phone offers a Plan B to save the day – USB tethering. It allows your phone to be a makeshift wired modem, so you can continue being online while troubleshooting the Wi-Fi problem on your computer.
USB Cable As A Network Bridge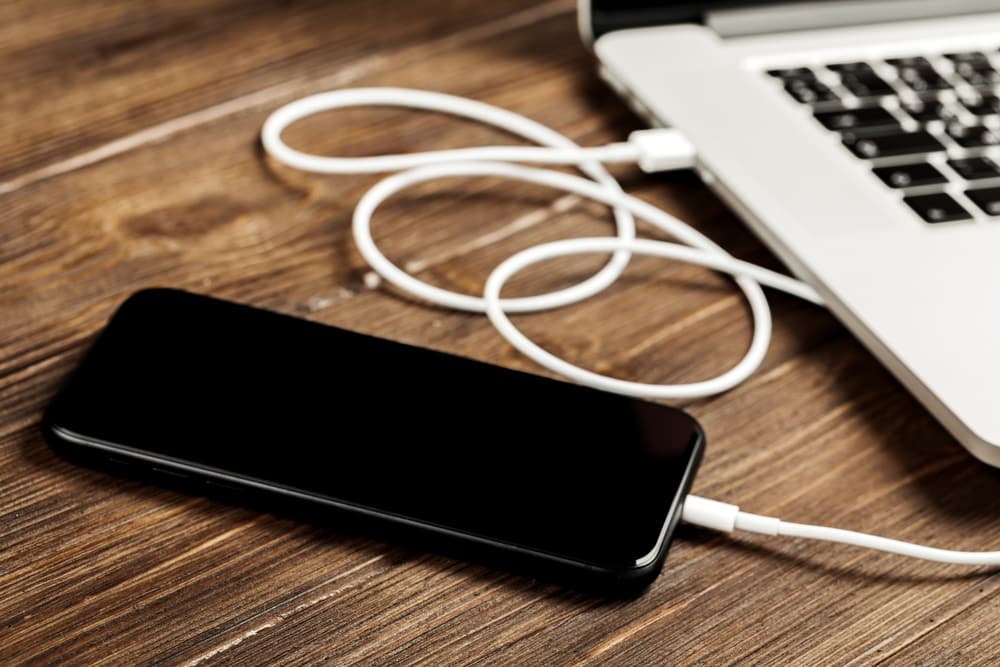 Do you remember the time when you first unboxed your phone? Undoubtedly, your phone comes with other basic accessories such as a pair of earphones, a charging brick, and a USB cable. It is no rocket science to know what the USB cable is. Together with the charging brick, it is for phone charging purposes, right?
Yes, and no. Your phone's USB cable is more than just for charging. As a matter of fact, it is a multipurpose cable for data transfer and network bridging between your phone and computer.
Typically, it is straightforward to use your phone's USB cable only for USB tethering, as most modern computers support USB Type-A. All you need to do is connect both your phone and your computer with the USB cable.
However, there are still some old computers and gaming consoles that survive the evolution of technology. Thus, the only way for these old devices to be online with the rest of their modern counterparts is via Ethernet. How can your phone help?
Bridge USB Tether to Ethernet
Here is a step by step guide for you to set up and bridge your phone's USB tethering to an Ethernet connection. There are 4 steps in total.
Step 1: Buy Compatible Bridging Hardware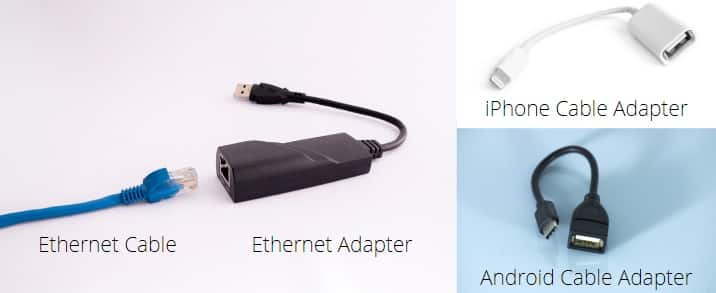 There are 2 types of hardware that you need to buy for this bridging connection to work: an Ethernet adapter and a cable adapter. The table below lists a detailed adapter description for your reference.
Bridging Hardware
Cable Type
Ethernet Adapter
Male USB Type-A
Female RJ-45 LAN port
iPhone Cable Adapter
Female USB Type-A

Male Lightning
Android Cable Adapter
Female USB Type-A
Male USB Type-C
Step 2: Connect Your Hardware and Devices
Next, link both the Ethernet adapter and the cable adapter through the USB Type-A connection. Then, connect your phone to the Ethernet cable with the linked adapters.
Step 3: Turn on Phone's USB Tethering
Once you have connected your devices, there will be a pop-up alert on your iPhone screen. Or a notification on your Android phone.
For iPhone, tap 'Trust' on the 'Trust This Computer?' alert.
For Android phone, go to 'Mobile Hotspot and Tethering' settings and turn on USB tethering.
On your computer, go to 'Network & Internet Settings' the choose the name of your phone from the list of network services.
Note: iPhone USB tethering is only accessible through the latest version of iTunes. Please make sure to update your iTunes in advance.
Step 4: Confirm Computer Ethernet Connection
On your computer, go to your Notification panel and click on 'Network'. Then, turn on 'Airplane Mode'. After that, go to your internet browser and visit a webpage of your choice. If your internet browser manages to open the webpage, your Ethernet connection is successful!
Preserve Phone Battery Life while USB tethering
Unfortunately, while bridging USB tethering to Ethernet, your phone is not charging. However, if you insist on having your phone charged while tethering, you will have to buy an additional USB cable splitter. The table below shows you which type of USB cable splitter to get:
Phone Model
USB Cable Splitter
Cable Designation
iPhone
Male USB Type-A
Charging Brick Port
Male Lightning
iPhone Charging Port
Female USB Type-A
Ethernet Adapter
Android Phone
Male USB Type-A
Charging Brick Port
Phone Charging Port
Female USB Type-A
Ethernet Adapter
Conclusion
Alas, that is how you bridge phone USB tether to Ethernet. Now, your phone is a portable modem! As convenient as it may seem, make sure you check with your mobile service provider whether your mobile data plan is suitable for supporting USB tethering (just in case). Furthermore, this bridging connection method allows your phone to send the internet to your computer and vice versa.
Let us know in the comments below if this article helps you better understand your phone and the wonders of internet access. If you enjoy your read, why not share this piece with your friends and family? Also, do share your success stories with us! We'll be so happy to know that we helped! Good luck!