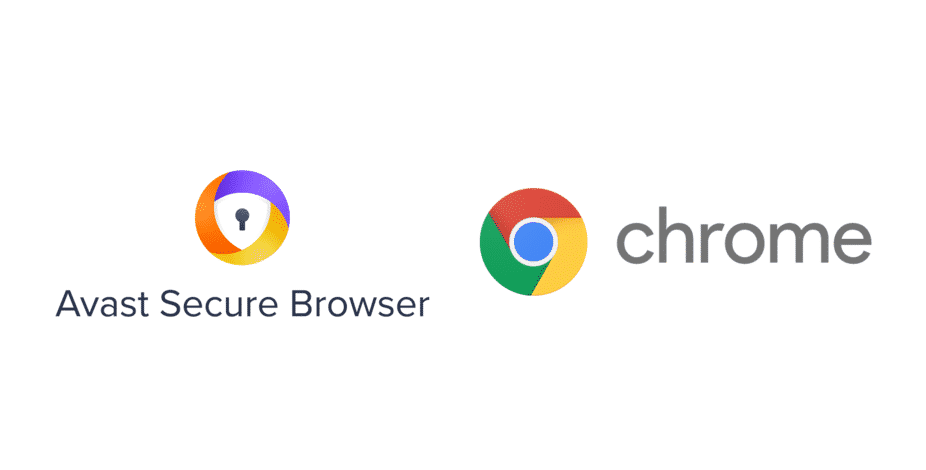 Most people have an internet connection in their homes nowadays. This helps them to get access to numerous features that come with this service. These include contacting your family, friends, and even colleagues through calls and messaging. You can even pay your bills and purchase things through your internet connection. Though, it is important to note that while there are tons of features you are provided with, there are some requirements as well.
One of the most essential things is having a browser on your device. These are software that allows the user to search for information and then access it. There are many options that you can go for but two of the most popular recommendation are Avast Secure Browser and Chrome. Considering this, if you were confused about select one out of the two. Then going through this article should help you with your choice as well will be providing you with all the information required.
Avast Secure Browser vs Chrome
Avast Secure Browser
Avast is a famous antivirus program that is available for almost all operating systems. Additionally, the program both helps in keeping your device secure as well providing you with a firewall. Considering this, Avast is considered to be one of the best antivirus programs that you can get. Talking about this, the brand has recently launched their browser as well which is known as Avast Secure Browser. The main focus of this application is to provide their users with a secure and private internet browsing experience. This is done through the numerous features present on the application.
Aside from this, the program is based on Chromium and you can download it on all the platforms supported by the antivirus program. The browser can work with the same account information including your bookmarks and extensions that were saved on your Chrome application. This is because the service was built on the Chromium platform. But one important thing to note about this is that Avast has removed several features from the original application. These were mostly the ones not being used by the majority of users.
Resulting in improving the performance of your Avast Secure Browser while also allowing the company to add in new security features. If you are interested in this application then it can be downloaded directly from Avast's website. Though, if you had recently purchased their antivirus program then the browser should come with it as well. While the program is free to install, there are still some add-ons that can be purchased. When taking a look at the interface of the browser, you will notice that it is identical to Chrome.
The main difference that you will notice is when the user opens up the privacy and security panel. This can be accessed directly from the settings of your browser. You can enable most of the features present on the program from here. Including its anti-tracking mode, anti-phishing mode, and even the Adblock. While the first two services are to keep your browser protected from running into viruses or errors. The Adblock is quite a different feature. This will remove most of the ads you were previously getting when visiting a website.
Most users love using this service as running into ads all the time can be frustrating. Though, you should keep in mind that some websites will not work while the feature is enabled. Luckily, it can be switched off from the panel of your browser whenever you want to. The user can even set up certain websites where the Adblock will be automatically closed. Finally, one more feature provided to the users is the Stealth mode. This allows you to create a separate tab that will not store any data from the user. This includes your browser history, cache files, and even cookies.
Chrome
Google Chrome or also commonly known just as Chrome is a cross-platform web browser. This was originally developed by the company Google back in 2008. Considering this, you should already know about the program and how famous it is. Most people decide to go for this just because of its user ratings and recommendations. Though, it is important to know how many features this browser comes with. The best thing about this application is that it is free and how easy it is to install it. You can either download the entire browser online by searching for a complete file.
Alternatively, the user can download the offline installer available at Chrome's website. Running this application will then search for the latest version of Chrome that is available and then install it on your device. When first opening the browser, you will notice that its interface looks quite plain. This is done so that the user is not bombarded with numerous features and does not get confused. Although, you can then access the settings of your browsers to enable the services you are interested in. The best feature of the platform is its ability to sync with all of your other devices.
Because the application is cross-platform, you can continue using your opened tabs from another device whenever you want to. Though, you should ensure that all of your devices are connected to the same account and your data is being backed up at all times. Talking about this, people can even store all of their data on to the cloud service provided by Google. Aside from this, you can even set up your browser with its remote access application.
Which will then allow your system to be controlled with your mobile phone. This is also an amazing feature that can be used but requires you to have a stable internet connection on both of your devices. When getting to the features which Avast has and Chrome doesn't. Indeed, the application does not come with a few services built into it. However, Chrome gives its users to add extensions to the program which will then provide you with all of these features. You can install extensions that will give you Adblockers, VPN, Social Media access, and even the ability to customize your layout.