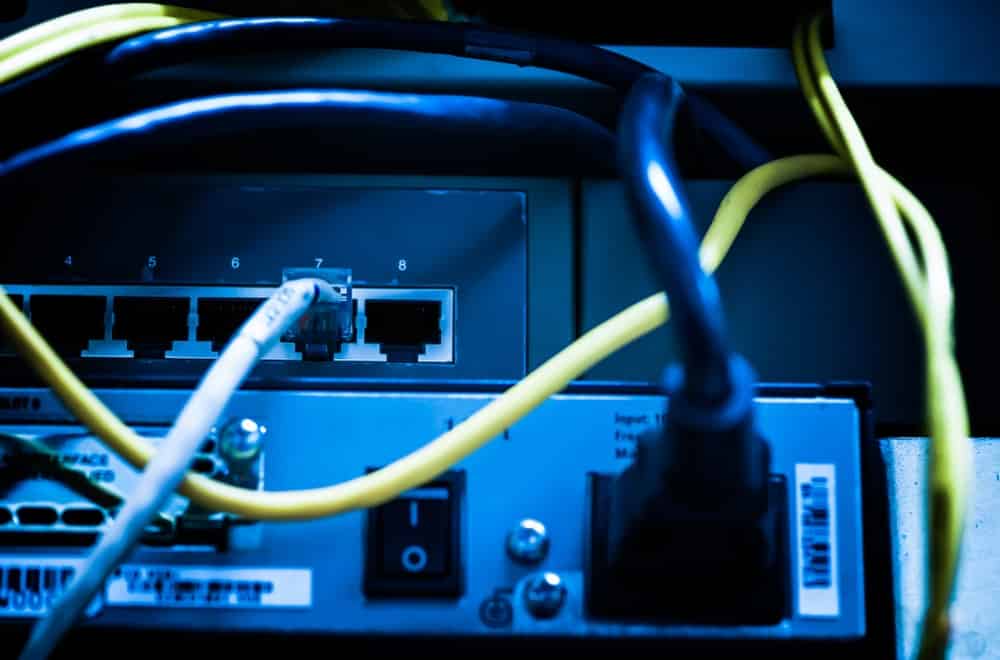 There are numerous features that the internet comes with but there are also some requirements. If you want a stable connection at your home, then you must choose an ISP. You can then get a modem installed by the company that provides you with the internet. One common problem people have with a base modem and router is that the signal coverage on it is quite low. This is why users might think about upgrading their router to a new one. If you are also thinking about this, then there are several options that you can choose between. The Asus ROG Rapture GT AX11000 vs Netgear Nighthawk AX12 are two of the best routers that people get confused between. Considering this, we will be using this article to provide you with a comparison between them.
Asus ROG Rapture GT AX11000 vs Netgear Nighthawk AX12
Asus ROG Rapture GT AX11000
Asus is a famous brand that is known for manufacturing hardware related to computers and mobile phones. Although, you should note that there are tons of other devices that the company provides its users with. The Asus ROG Rapture GT AX11000 is one of the latest lineups of routers that have come out recently. This device is labeled as the best router that you can use for gaming.
The main reason behind this is the technology used in this model. The device is capable of ensuring that you get the best possible performance as well as reduced traffic on your network even while multiple people are using it. On top of this, the router performs amazing no matter what type of connection you are using. Usually, people recommend that you use a wired connection when gaming.
This issue is solved by using the new Wi-Fi 6 technology that allows people to get better signal strength as well as speeds up to 10 Gbps. Keep in mind that the overall speed you get depends on the package you have selected from your ISP. However, if this was previously higher than 3 Gbps then your speeds were not being utilized. Simply installing the new Asus ROG Rapture GT AX11000 and setting it up should allow you to start using your connection at its peak performance.
Aside from this, the Asus ROG Rapture GT AX11000 also comes with tri-band bandwidth channels. This can be amazing for users that want to use multiple 5 GHz supported devices in their homes. Usually, when you connect multiple devices on the same frequency band, the bandwidth is shared between them. However, when you have multiple 5 GHz channels, the devices you connect to your network will get a new channel allocated to them.
This allows the router to provide the maximum speed possible instead of splitting it between different mobile phones and computers. With that being said, there are tons of other features that Asus has implemented on their router as well. Although, you can only access these by entering the configurations tab of your device. Keeping this in mind, make sure that you first learn how to change the settings for these features before trying to enable them.
This step helps in ensuring that you do not change any file that can cause problems on the router. Talking about this, even if your Asus ROG Rapture GT AX11000 starts running into issues. The user can always contact the support team for Asus. This is active around the clock and the team should help you in getting rid of the problem your device is having.
Netgear Nighthawk AX12
Netgear Nighthawk AX12 is another famous router that people have been recently purchasing. This is manufactured by the famous brand Netgear which is known for its networking products. When it comes to comparing both of these devices, people will notice that they look completely different. However, when you start getting into the specifications, you will see that most of these are the same. Not only does the Netgear Nighthawk AX12 also use Wi-Fi 6 technology but it also supports tri-bands.
This is because this combo helps in ensuring that the best speeds are delivered when using a wireless connection. From the performance to even the number of antennas on the device, you will notice that all of these factors are the same. This might confuse people even more, but you should note that the interface for both of these routers is quite different.
While Asus Rog aims more toward providing its users with a gaming compatible router, Netgear focuses more on people using the device in their homes. This can easily be noticed when you try logging into the online portals for these devices. Even the features provided will show that Asus wants its users to get the best possible performance on a few computers or laptops connected to it.
Additionally, the connection is also kept secure using the security pack installed by Asus by default. On the other hand, when you get into the configurations of the Netgear Nighthawk AX12, you will notice that features like "Parental Controls" and "Smart Connect" can be found. These are provided to ensure that you can get a better experience with your device and so that it can be used easily.
You can even control your router using voice commands from Amazon Alexa. Aside from this, one other major difference between the two devices is that Netgear Nighthawk AX12 is slightly cheaper. This is another reason why tons of people think about purchasing this model instead. Although, you should first understand what your requirements are.
Depending on your usage, you can easily decide which of the two routers will be better for you. Both companies offer warranty services with their devices that can be claimed in case of any problems. The user can get a free replacement or even a refund depending on the type of issue they are getting on their router. However, make sure that you try going through the warranty guidelines once before claiming it.