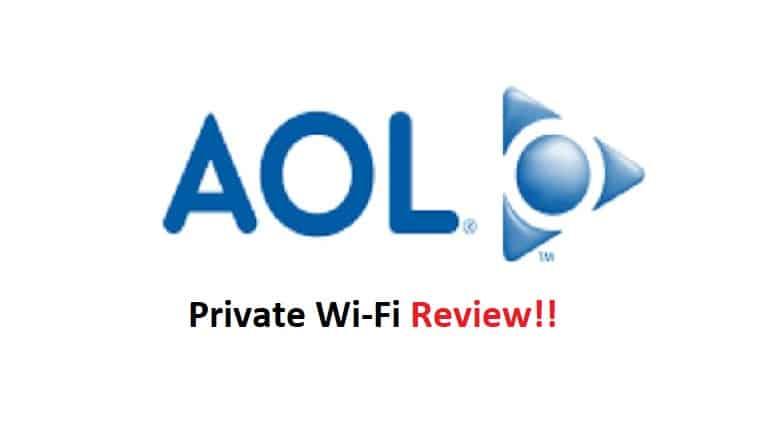 What is the purpose of private Wi-Fi? Online is a new trend in recent times. Even if it's research, education, gaming, or streaming, everything is just a click away, but that click can cost you if you're not properly protected. When you work online, you are vulnerable to threats, scams, and viruses that can harm both your device and your network. As a result, private Wi-Fi assists you in safer browsing and protected services.
With that said, in this article, we will go over some of the features of private Wi-Fi as well as provide an AOL private Wi-Fi review for a better understanding.
AOL Private Wi-Fi Review
Purpose And Performance:
So far, you are aware of why a private Wi-Fi network is required. It prevents IP leaks, so it is VPN-type encryption to hide your network's IP so that no other sources can attack your privacy. When it comes to the security features of the AOL private Wi-Fi, you get an integrated ad blocker. You get the benefit of secure web activities with optimized performance when you use a data compressor and advanced security levels.
Although a VPN allows you to access geo-restricted sites, this private Wi-Fi does not allow you to unblock Amazon Prime Video, BBC, Hulu, and other services. One major disadvantage of a private Wi-Fi network is slow internet speeds. It is frustrating to experience network disconnects and fluctuating speeds when using private Wi-Fi. Sources confirmed this by running a speed test on the private Wi-Fi, and it does have a significant impact on your internet strength.
Security:
Let's take a look at what AOL private Wi-Fi has to offer its customers. In terms of security, the VPN has a bank-level encryption feature, which speaks to the level of security itself. Because of its top-tier security, you don't have to worry about any compromises to your privacy. Aside from that, its Secure Socket Layer (SSL) is what makes it so powerful. The private Wi-Fi's 256-bit SSL encryption is strong enough to prevent hackers from cracking it. Because the government and military use this level of security, you can rest assured that your network is safe.
The private Wi-Fi creates a tunnel between the device and the server, making it safe to exchange data, access sensitive data, send protected emails, and do other things. Because this tunnel is encrypted, anyone watching your traffic will be unable to access and crack it due to the high level of security. In terms of IP masking, this Wi-Fi will hide your IP address from servers, making your online activity untraceable. Because it can detect an unsafe network, you can also use its security as a firewall. Some network connections may not be secure online, so a firewall can assist you in keeping your network secure. Though a firewall and antivirus should be installed on your device if necessary, the AOL private Wi-Fi works in both directions to manage your network. Furthermore, the private Wi-Fi provider does not sell your sensitive information and encrypts it to ensure its security.
Leaks And Kill Switch:
A private Wi-Fi network is simple to use and secure, but what if it suddenly stops working? This is a major concern for users because their network will be much more vulnerable than before. Many competitors use a kill switch for this, but the AOL private Wi-Fi does not have this feature. As a result, there will be no way to terminate your connection if the VPN fails, leaving your network vulnerable to threats and viruses. Furthermore, the lack of DNS protection is a major concern in this case. Even though the AOL private Wi-Fi is adequate, these secondary features should not be a compromise that a business should make.
The Bottom Line:
With an overall rating of 8.1/10, the AOL private Wi-Fi is a good investment for network security, but its lack of features may cost you more. Even though it offers high-level encryption and security features such as a no-logs policy and IP masks, it may not be as secure in the event of an outage as other companies. So, if its existing services are sufficient for you, it is a good purchase.