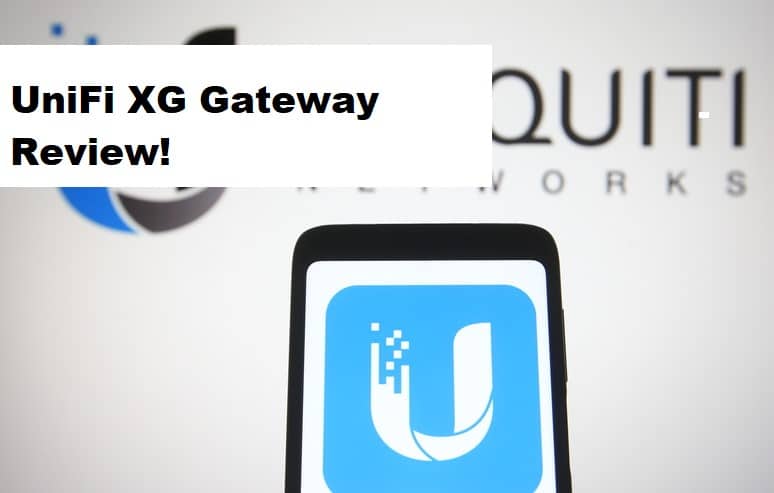 Unifi Security Gateways are an excellent way to improve your network's overall performance. Because their routing capabilities are quite basic, Unifi routers are not highly recommended. However, with its incredible high gigabit performance, the Unifi XG Gateway is the solution to all of your networking needs.
Many people have wondered whether a Unifi Gateway would be a good addition to their networking system, and they have their sights set on the Unifi XG Gateway for this purpose. As a result, for a broader perspective, we will discuss the performance and features of the Unifi XG Gateway in this article.
UniFi XG Gateway Review
Specifications:
Unifi Security Gateways (USG) have the potential to improve the networking game in your home and office. With a throughput of 1Gbps, you can expect great gigabit speeds for your network, which will increase its speed. A 16-core 1.8GHz processor and 16GB of RAM allow you to complete tasks more quickly. With its incredible processor speeds, you can effectively connect networks using various protocols. Further to that, you can connect network interfaces to your system via eight 10Gbps SFP+ ports and a 1GBPs Ethernet port.
Unifi XG Gateways are not very demanding and can effectively perform in room temperatures up to 40 degrees Celsius. It also has one Bluetooth 4.0 management interface, which is a great addition to your network. It provides a secure network and fast gigabit speeds at an affordable price. Its advanced routing capabilities, as well as its incredible capacity to support up to 50.000 clients, make it an excellent choice for large-scale deployments. The Unifi XG Gateway also includes a VPN server, which encrypts your private data and sends it over a network which potentially increases the security of your network. It also allows for the secure, efficient management and supervision of your network's operation.
Design And Hardware:
With dimensions of 442.4 x 285.6 x 43.7 mm, the Unifi XG gateway is a sleek device that supports simple installation and setup procedures. The device is rack mountable and can be easily placed on a table or mounted onto a server rack. In terms of hardware, the Unifi XG has an integrated LCD screen as well as eight 10Gbps SFP+ ports. A gigabit RJ45 Ethernet port capable of connecting a PC to a LAN. Aside from that, the Unifi XG has a 50-gigabit routing capability. It consumes a total of 100W and has two hot-swappable power supply bays. These PSU bays come in handy to provide a backup to the power interruptions in your system.
That being said these PSUs contribute to the Gateway's power backup.  if the primary PSU fails due to hardware failure, the secondary PSU can efficiently compensate for the lost power, making it a dependable choice for users. The Unifi XG Gateway also has an excellent hardware interface that includes a front panel of LED lights. These LED lights aid in informing you about the status of your Gateway and its connection with other devices.
Features:
When it comes to features, the Unifi XG Gateway is a powerhouse. Speaking of which, it has such versatile features that make it a credible option when it comes to upgrading your network game. A deep packet inspection engine (DPI) on the Unifi XG aids in identifying the most bandwidth-consuming IPs and applications. Furthermore, its detailed analytics make network management simpler and more user-friendly. You can easily monitor your user groups and troubleshoot if an error occurs. Furthermore, the Gateway is easily accessible via any browser on your computer, and its advanced network overview feature provides a detailed analysis of the network's health.
The Unifi XG has a strong firewall that is designed to keep third parties out of your connection. Its power versatility via PSUs is the icing on the cake. The Unifi XG includes excellent hardware and software features that make managing and monitoring your network much easier. In terms of security and speed, it is also a promising device. Overall, the Unifi XG Gateway is a fully loaded advanced features box that includes all of the side toppings that simply make the network's performance taste better every time.