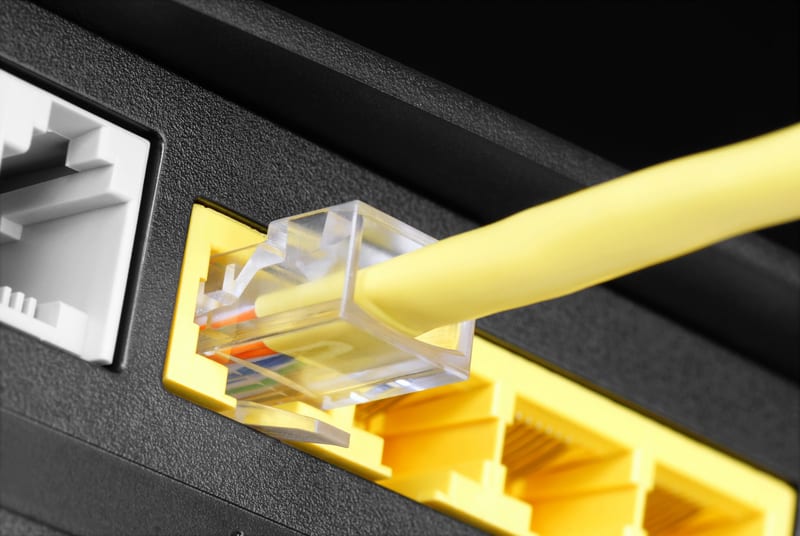 The internet is a basic necessity, and the right modem is needed to optimize the internet signal distribution and signal reception. For this reason, Zoom 5345 modem is considered one of the best choices, but it's important that you read a full review to gain information about the modem's features. So, with this article, we are sharing reviews for the Zoom 5345 modem!
Zoom 5345 Modem Reviews
If you are someone who is looking for a modem that's sufficient for gaming and HD streaming, this modem is one of the best choices and is designed with 343Mbps internet support. To begin with, this is a simple modem that suffices the home use and office use and comes with an affordable price tag. It can be easily plugged into the computer to make sure there are no internet signal interruptions. This configuration makes this modem a powerful one, and for multiple uses.
The modem is designed with DOCSIS 3.0 configuration, which means you won't have to worry about internet speed dropping internet. It can support high-speed internet connections for streaming music, streaming videos, and gaming. The best thing about this modem is that it comes with an extensive warranty, so you can get everything fixed without any issues.
The Contents Of The Modem Package
It is no secret that Zoom 5345 modem is a powerful modem with cable configuration, and it's offered in a captivating box. The box is properly labeled, and it comes with all the important accessories. These accessories made this modem a promising choice for uploading and downloading files, gaming, and streaming. However, you need to remember that this modem doesn't work very well with Comcast internet connections.
Features
This is a 8 x 4 cable modem and has a DOCSIS 3.0 configuration, which means the internet connection will be optimized, and its affordable price tag makes it suitable to prevent the rental charges. The modem is designed with four upstream channels and eight downstream channels that help promise seamless internet connectivity. The modem works pretty well with Ethernet-oriented computers, Mac computers, and Windows computers.
The best thing about this modem is that it works pretty well with wired as well as wireless routers, so you can connect it to whichever device you want to distribute the internet signals. The modem is certified by Bright House, Cox, and Time Warner Cable. Zoom 5345 modem is integrated to support a high-speed internet connection and has easier installation and setup, which makes it a reliable choice for gamers. As far as the setup is concerned, it's quite convenient and efficient.
When it comes to internet connectivity, Zoom 5345 modem supports IPv4 as well as IPv6 protocols that help establish a powerful internet connection. In addition to this, the dual internet protocol system allows the users to customize the internet connection according to their internet activity. As far as the ports are concerned, this modem has Gigabit Ethernet ports that support 10Mbps, 100Mbps, and 1000Mbps connections for high-speed internet connection and better wireless connection compatibility.
On top of everything, the modem is designed with advanced technology, such as Broadcom integrated circuit technology, that helps improve internet connectivity. Given this internet technology, it is able to support 123Mbps upstream channel and 343Mbps downstream channel to make sure there are no compromises on the internet connectivity, irrespective of which internet plan you have subscribed to.
Last but not least, it has an auto-MDI and MDIX technology, which means the internet band will be automatically shifted to deliver a high-speed internet connection to the users.
Installation
The modem is pretty easy to install, and the setup won't take much time either. This is because all you need to do is connect the power cable and Ethernet cable to the dedicated ports, and the internet connection will be seamless. Once the cables are connected, the internet will be up and running within a few minutes.
The Bottom Line
Zoom 5345 modem is one of the best choices available in the market and has been certified by the majority of internet service providers to make sure it's usable for every cable modem user out there. All in all, it's an excellent modem available at an affordable price rate!