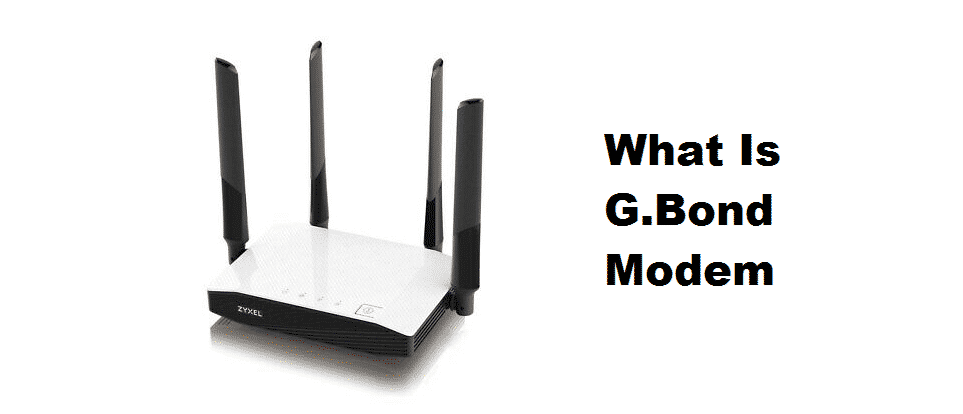 Using the right modem has become an absolute necessity for people who need a streamlined internet connection. Over the years, multiple internet technologies and connections have been launched to meet the higher demand of people. In the same vein, suitable modems have been designed to support advanced technology. So, if you have been wondering what G.Bond modem is, we have added the information in this article!
What Is GBond Modem Technology
These modems are designed with ADSL2+ technology. It will increase the frequency band of connections, doubling it from 1.1MHz to 2.2MHz. Even more, G.bond will double the downstream data rate, and the peak bitrate standards will be reduced after a specific distance. In addition, it will lead to pot bonding.
With this being said, the ports are provisioned for the end-users (physical provisioning). In addition, the total bandwidth will be equal to the number of ports provisioned. For instance, if you have two cable lines with 24Mbit/s and you bond them together, the connection capability will increase to 48Mbit/s. This speed will be doubled for the downloading as well as upload speed.
This configuration is named G.bond, and one needs a suitable modem to ensure a streamlined internet connection. If you are using G.bond technology, using the right modem is essential because it offers higher compatibility. Some of the suitable modems include Actiontec C3000A, Greenwave C4000, Technicolor C1100T, Zyxel C1100Z, and Zyxel C3000Z.
As for now, you cannot find the modems compatible with G.bond technology by yourself. That's to say, because such modems are only sourced to the ISPs (internet service providers) for now. On the other hand, even if you have the modem with such support from illegal markets, the huge rental fees, and the absence of customer support will be a huge downside.
As far as the functionality and performance of G.bond modems are concerned, they ought to offer a high-speed DSL internet connection. Such modems are usually cost-effective and have a simple configuration. With these modems, you can directly connect to the router or your computer. In simpler words.
G.bond modems are great, cost-effective, and provide a high-speed DSL internet connection, but they aren't up for individual or private purchases. With this being said, you will need to ask your ISP if they can provide you with the G.Bond modems. As for the companies like Actiontec, Technicolor, and Motorola, the availability is open for users (upon asking from the internet service provider).