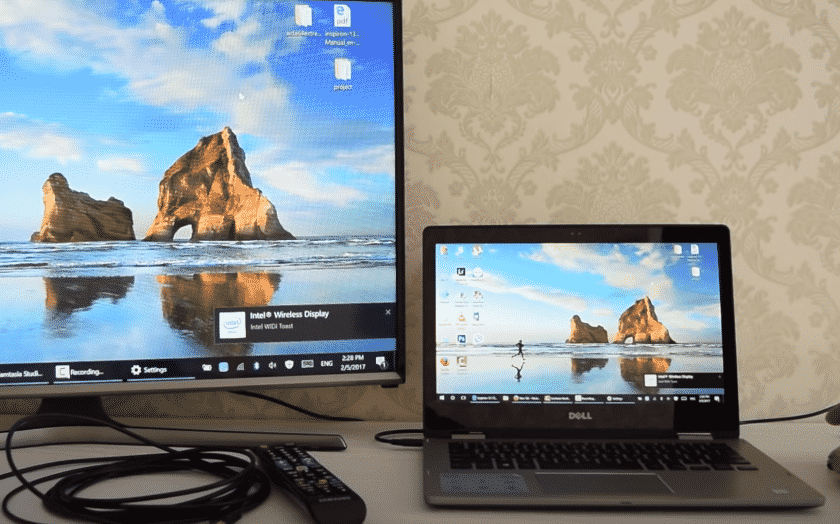 Intel is one of the largest computers and processor manufacturers that you can possibly get your hands on. They are not only manufacturing some of the best processors and logic boards, but you also get to enjoy pretty cool graphics cards and other options from them.
Intel WiDi is one such device that allows you to have a wireless display and you will be able to make sure that you can broadcast your display to other devices without needing any HDMI or DVI cables at all.
The utility is pretty great, but the configuration is not that simple either. If you are getting the error message "Your Wireless Card is not compatible with Intel WiDi", here are a few ways to fix this.
How to Fix Your Wireless Card is Not Compatible With Intel WiDi?
1. Check the WiDi Drivers
The first thing to know about Intel WiDi is that you will need to have the right drivers on your device to make it work out flawlessly. The WiDi is discontinued by Intel, but they are still offering the drivers on their website to be downloaded and used for those users who still own these WiDi devices.
If the driver on your PC is corrupted, or it might be outdated, you will have these problems and such error messages can appear on your screen. You will have to ensure that you are checking on the drivers. The best way to get this sorted out would be to uninstall the WiDi drivers that you have on your device and then download the updated drivers from the intel website.
You will need to restart your PC once after uninstalling the drivers. After that, you can install the updated version of your drivers that you have downloaded from the Intel website and then restart your PC once again. This will help you sort out the problem, and you can get rid of all the problems that you might be having with your Intel WiDi device.
2. Check Wi-Fi drivers
You will also need to be careful about the Wi-Fi drivers that you are using. The error message can appear if there is something wrong with the Wi-Fi drivers that you are using, or if you are having some sort of issue with the Intel Wi-Di.
So, make sure that you are checking on the Wi-Fi drivers as well in the same manner and reinstall the Wi-Fi drivers as well following the same process.
You will have to check for the Wi-Fi drivers from the manufacturer of your Wi-Fi card and that will help you out perfectly in solving the problem that you are facing with Intel WiDi.
3. Contact Support
If you are still unable to make it work after updating all the drivers on your PC, there might be some other issue with the configuration that you might be facing. You will have to share the error log with the Intel support department and they will be able to help you out perfectly to have such problems fixed. They are still offering support for WiDi, so you will not have any problems with contacting them.