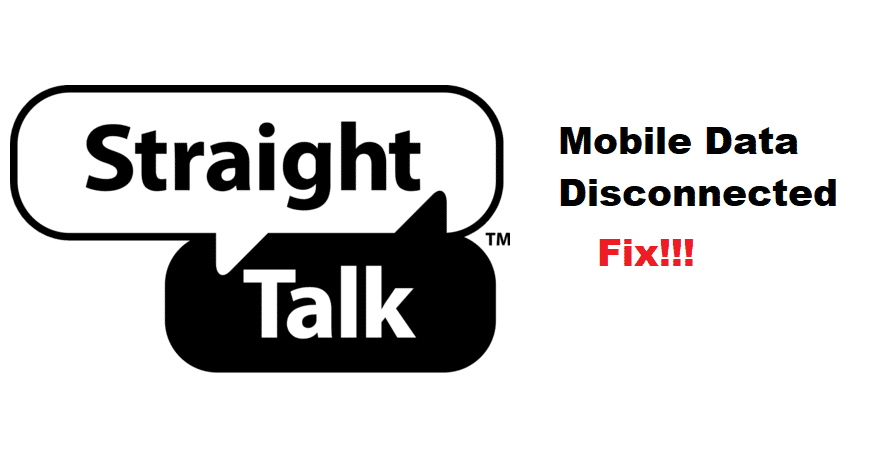 There are plenty of MVNOs available out there in the US that are offering their services at pretty affordable rates and the services are pretty good for day-to-day usage for most people. These MVNOs are using the towers of other major carriers out there, you get to enjoy better coverage on the network.
Straight talk is one such MVNO with affordable prices, that is known for offering phones without any contracts and this way, you can get your hands on some of the latest phones, and better carrier services at fraction of the cost.
If mobile data is not working for you or has disconnected on your Straight Talk connection, here are a few things that you will need to check on.
How to Fix Straight Talk Mobile Data Disconnected?
1. Network Settings
First of all, your network settings play the most important role in order to make the mobile data work, and you cannot get that part wrong. So, you will need to make sure that your network settings are configured properly and there are no problems on that part.
The best way to get the mobile data disconnection problem sorted out is to ensure that you are resetting the network settings to default and then restart your phone once to get rid of the problem for good.
2. Change your Location
Another possible reason for mobile data disconnection on Straight Talk can be the fact that you might be getting lesser signal strength than it is required for the mobile data to work. So, you will have to ensure that you are checking on the signals.
They use the towers from premium network service providers, but you cannot expect to have the full power of these towers on the MVNOs like straight talk as well. This can cause you to lose connection with Mobile Data at times.
So, you will have to make sure that you are changing the location and moving to some other place where you can get stronger signals on your mobile that are required for your Mobile Data to work out perfectly on Straight Talk. This is going to help you out perfectly and once you get the right signals; Mobile data will start working without any more problems.
3. Check Subscription
You will also need to be careful about the subscription and need to ensure that you have the mobile data allowance on your connection that you are using in order to make it work in the right manner. If you are on a prepaid plan, your account needs to be recharged, and if you are using a post-paid plan, you need to make sure that you have not exhausted the resources limit that you have on your subscription.
The best way to get this sorted out is to contact the Straight Talk support department and ask them for assistance with this matter. They are going to look into it thoroughly, and diagnose the problem for you. Not only that, but they will also be able to help you solve it proactively so you don't have to face any such problems afterward.