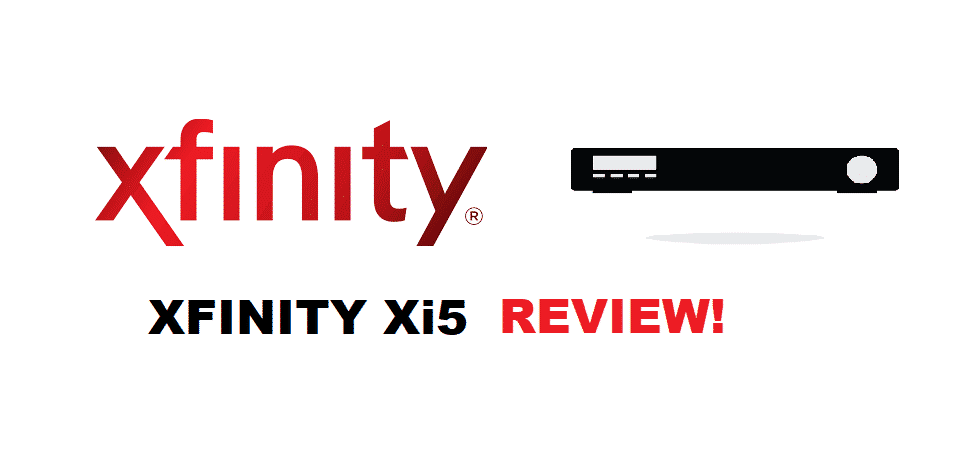 Comcast never delays in introducing the latest techs with newer technology. It has a history of transformation and change; this is why most people subscribe to Xfinity cable service. Now, they are up with a new device Xfinity Xi5, a wireless cable box. People were keenly waiting for this model because it reduces coaxial cables.
This review will provide you thorough information on the design, functions, quality, and pitfalls of the Xfinity Xi5.
Xfinity Xi5 TV Box Review:
Xfinity Xi5 Is A Cordless Device
Indeed, people dislike cables and wires wrangling inside their homes. Cables are considered the safest and efficient signal channel, but these same cables disfigure the room's look. Another drawback of cables is they loosen, and your entire time wasted in making it firmly connected. Now, these issues will be nowhere because Xfinity's Xi5 is wireless. Nowadays, we are living in the wireless world, and wireless devices are considered a good time-match.
The Design Of The Xi5 Is Worth Commendable?
It's the icing on the cake when a device is wireless, along with good design. The design of the Xfinity Xi5 is worth mentioning here. It is a small-sized device and can compete in size with other tools like Apple cable devices. Similarly, it is way too slim that you won't feel its existence near your TV. If one has to give grading is four out of five.
Xi5 Has A Wi-Fi Connectivity
There is no meaning of wireless if it cannot be connected to the internet. Therefore, Comcast has wisely built Wi-Fi in it so that it can smoothly connect with your internet. It has only three ports on the Xfinity Xi5 device's backside, including an ethernet port, USB-C port, and power cable. In this way, you have the choice to coax it easily without any hindrance.
It Has Same System Device
Those who possess Xfinity's X1 device should not be upset if they have not received the Xfinity Xi5 device because they both have the same system format with the same menu and functions. However, one can expect from Comcast that they may change its system design too with new updates. It is a world of innovation, so updating the system does not take a long time.
Xi5 Comes With Lease Facility
Those who don't have enough credit to buy this device should not feel any deprivation. It is a Comcast policy that they offer their new technology with a soft and straightforward lease facility. So, whoever wants to install Xi5 in their homes should only register their order in the Comcast store or just calling them. Indeed, the lease is the right option for the customers that they never feel any discrimination.
Does Xi5 Error Free?
No, we have no cable device available in the market that is error-free because these are the signal issues or software problem that occurs in your cable device. So, thinking Xi5 is free of error; one is living in a fool's paradise. Despite being worried and thinking about mistakes, they should focus on their applications.
Can We Use Xfinity Xi5 In Other Places?
The answer to the question can be both yes and no. Yes, we can use this device in different places inside the home only. And the reason to yes is hidden in the no because there are Xfinity system gateways to which your Xi5 is connected. When you breach the gateway, you will not reach your entertainment world through this device.
Is Xfinity Xi5 Better Than The Latest Xfinity Flex?
It is a typical question of which Xfinity device is better, Xi5, or flex because both products belong to the Xfinity. Xi5 in no circumstance better than the Xfinity flex because Xi5 is an older version of Xfinity flex. Xfinity flex is an updated version and has new options and features. So, comparing both is not possible as it is decided that new versions are more in potential than the older ones.
Conclusion
Xfinity Xi5 is one of the Comcast company's best products, which provides cable and internet services. The policy of innovation forces Comcast to introduce new Xfinity devices. We have more pluses for the Xfinity Xi5 than the minuses, and we count this device as a reliable one.
This review has produced multiple aspects of Xi5, assessing it on the benchmarks of functions, design, comparison, advantages, and others. We will consider your queries in the comment section a token of gratitude so, let us know about your thoughts on Xfinity Xi5.