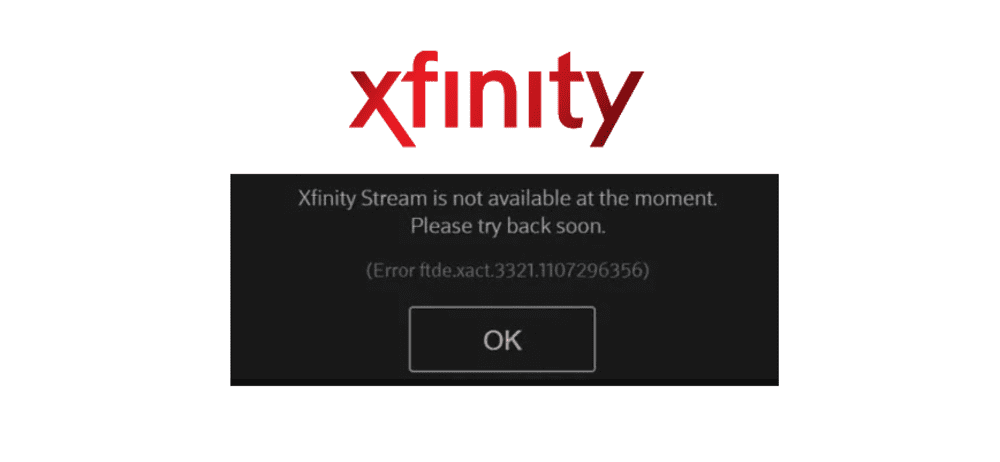 Xfinity is probably the most used home telecommunication and entertainment network. They are providing top-notch services in terms of telephone, Cable TV, internet, and cellular network at fair prices that make them the most desirable network across the US. In addition to a seamless, fast internet service there are also some add-ons that are offered by Xfinity that you can use to ensure a better and optimal user streaming is one such service that you can enjoy with Xfinity subscription for your home.
Xfinity Streaming
Xfinity allows you to enjoy a smooth, fast streaming experience with no buffering at all. This adds like a cherry on top for Xfinity internet service for your home so you can truly have the best of Internet packages out there. They are offering TV streaming services and access to some premium subscriptions in your area that you can enjoy at no additional costs and as a part of your Xfinity service plan that you have already subscribed for your home. This will not only save you tons of bucks on buying additional subscriptions but also save you from the hassle of paying for multiple subscriptions separately and managing them.
However, there are always expected to be some errors with any sort of technical services for any unforeseen reasons. There is nothing to be panicked about as these errors are not without a due solution and you can get them fixed. One such error is "ftde.xcat.3321.1107296356"
If you are facing such error on your computer, or TV while trying to stream with your Xfinity subscription, you don't need to panic about it as we got some cool solutions that would help you find your way around it.
Xfinity Error ftde.xcat.3321.1107296356
To understand how you need to find a way around it, you need to understand why ftde.xcat.3321.1107296356 error is caused and what it means.
If you are trying to access your Xfinity stream, you might see an error message stating "Sorry, we're having some trouble. Xfinity Stream is not available at the moment. Please try back soon.
(Error ftde.xcat.3321.1107296356)
This error can be caused due to a number of reasons and you can easily fix the error at home by trying these following fixes. Make sure to try each fix and then give your streaming service a try to confirm if it is working now, or you might end up doing more damage than good to your PC.
1) Check Chrome Cookies settings
We all know that chrome saves lots of cookies and cache data. These streaming services require these data permissions to be allowed as they have algorithms working constantly to show you the most relevant content available. Hence, if your cookies permissions are not allowed, you might not be able to use the streaming services. Please check your browser settings especially if you are on chrome and allow the website URL to save your cookies and cache data. After that, all you need to do is get back to streaming and it would work as good as new.
2) Disable adblockers
There are some chances that you might be using an adblocker service that can mess up the settings for you. In such cases, you need to check if you have recently installed some adblocker or cookie blocker software on your PC. The best thing to do would be to disable the software totally to enjoy a smooth streaming and browsing experience. However, you can make an exception in the software for the Xfinity Streaming service and it should start working for you. However, you might need to refresh the page or to restart your browser for the settings to take effect and it makes it work.
3) Disable VPN
We all know that streaming services such as Netflix and Amazon don't work with a VPN enabled because they have strict policies for geo-restricted content. Hence, the error might be triggered if you are using a VPN or left it enabled unknowingly. Please disable any VPN service if that is enabled on your browser or the device you are using to access Xfinity Streaming services to keep enjoying the smooth and fast streaming experience with the Xfinity Streaming service. You will need to restart your internet connection for the settings to be effective if you are using a VPN application.