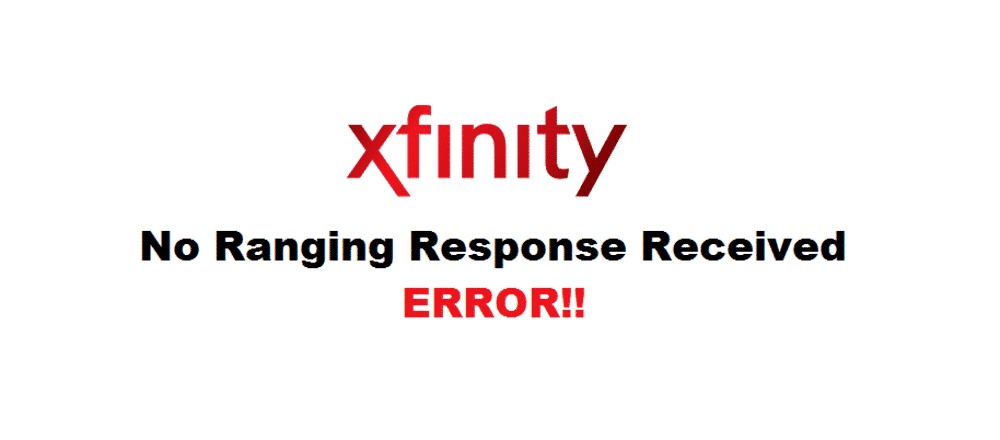 Undoubtedly, Xfinity is one of the most secure, fast, and stable internet connections around the US. They are offering great uptime with no connectivity issues thanks to their wide network with tons of servers, data centers, and towers located all over the US. With such great services at such fair prices, you might expect some errors as well, but they are equal to none when you compare Xfinity with any other ISP of such magnitude.
However, no network is foolproof and there are tons of components involved with the communications that can cause your network to have some errors, ultimately resulting in low or no connectivity at all with the internet or Xfinity servers. There is nothing to be worried about as these errors won't cause you trouble for a longer time. Xfinity got excellent support services that are always willing to help you with any issues you might face.
Xfinity: No Ranging Response Received Error
One such error that you might face while trying to connect with the internet over your Xfinity Network is No Ranging Response Received. This error causes you to have issues with the connectivity and sometimes blocking internet connection at all. You might find yourself in a fix. However, the issue is simple and can be resolved with some simple troubleshooting. But before that, it is important that you understand what can trigger the error and what it means.
What does it mean?
You might have noticed that under stress conditions where there is a load on your connection, with multiple devices being used simultaneously or you are using some extreme applications such as gaming or online streaming at different platforms, after some time it shows "No Ranging Response Received" and it stops connecting to the internet. The issue is not that simple to diagnose as every component is playing a part in it.
Troubleshooting
Here are somethings that you can do to ensure that the components at your end are working fine and the issue is at Xfinity's end before reaching them out. This will save you a lot of bucks and time for having a technician at your place who can fix the issue for you. These simple diagnostic tricks would work most of the time in solving the error for you in no time at all.
1) Check the connectors
If you know your way around the modem and cables, you need to ensure that all the connectors are connected properly. A loose connector can sometimes cause the issue for you and you are left with no internet connectivity for a while. Ensure that all the connectors are in good shape and if you feel like some of the connectors might not be working properly, or have physical signs of damage on it, you can simply change that connector and it should start your internet connection to work like before.
2) Check Modem/Router settings
There are also slight chances that your modem/router is not configured properly that can cause you to have such issues. For such instances, all you need to do is have a good look at your modem/router configuration settings and set the DNS again. If you have made some recent changes to these settings, resetting them to default settings would make them work for you. Make sure to restart your router and internet connection after you reset the settings to default and check if it would work for you.
3) Inspect the Cables
Bent or damaged cables can also cause the issue for you as they are not able to take the load properly and the internet crashes on you with "No ranging response received" Error. In such cases, if you find a bent or damaged cable somewhere, you need to have it replaced for your internet connection to work.
4) Contact Xfinity Support
If you are unable to diagnose or fix the issue yourself, you can have a tech called from Xfinity support who can diagnose it professionally for you. The tech will also be able to ensure that if there are no errors or problems with your home network or at your end, it must be some issue at Xfinity and they can fix it up for you in no time at all.