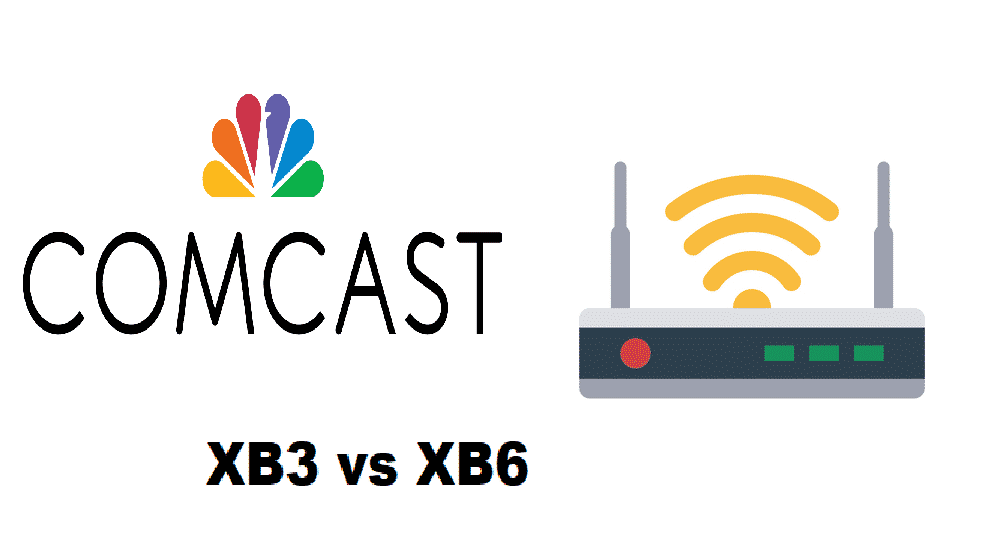 There are several internet service providers in the market that promise us the best-uninterrupted Wi-Fi. Xfinity gigabit gateways are famous for their high-speed internet and exceptional stability. They have almost all the latest features installed in their modems that facilitate the modem's overall performance. Apart from their gigabit gateways, Xfinity has a collection of routers or modems that are widespread in the telecommunication markets. However, people usually wonder which Xfinity gateway they should prefer, either XB3 or XB6.
Xfinity Gateways XB3 vs XB6
Those Xfinity users who already have XB3 gateways are confused if they should upgrade to XB6 or not. Well, we got you covered. You no longer have to hang in between. In this article, we have pinpointed separate descriptions of both the Xfinity gateway XB3 and XB6, so you can choose the one that meets your requirements easily. Stay with us!
What Are Xfinity Advanced Wireless Gateways?
The Xfinity Advanced Wireless Gateways possess the high-speed gigabit Wi-Fi or Ethernet. Besides Wi-Fi connections, advanced wireless gateways also support the wired nervous system connecting the entire collection of XFINITY's products and services.
The Advanced Wireless technology of Xfinity routers is inspired hugely by homeware. All the models of Xfinity advanced gateways, such as XB3 and XB6, have simplified the user's experience and encouraged them to use wireless internet anytime, anywhere.
With the correct gateway positioning and location, you can get the best out of almost all the Xfinity advanced gateways and routers. The Xfinity routers and modems, including XB3 and XB6 gateways, empower your home network's actual speeds and stability. Now, to those Xfinity subscribers who are thinking of switching to one of the Xfinity gateways, XB3, or XB6, you can choose anyone between these two as per your needs. Read on to know which one suits your browsing the best.
Note that these features are believed to be more prominent in XB6 rather than XB3. If you are thinking of swapping your modem from XB3 to XB3, that is pretty much reasonable.
The noticeable features and perks of Xfinity gateway XB3 are:
Provides fast speed internet of around 700 Mbps.
Exceptionally fast downloading speeds.
The dual-band Wi-Fi features ensure the connectivity with all the devices in the maximum power throughput.
LAN ports are more in number as compared to XB6.
Connects up to 4 devices at a time.
Home networking becomes much facilitated when almost all the in-home devices are connected safely to the XB3 gateway.
Availability of both 2.4 GHz and 5 GHz Wi-Fi to improve the Wi-Fi coverage and offer us many more Wi-Fi coverage options.
Here are some features and benefits of Xfinity gateway XB6.
Note that almost all the features of XB3, except for four LAN ports, are already included in the BX6. Other features are:
XB6 is much easier to use as compared to XB3, as there is more number of features available in XB6.
With XB6, you have the option to use a mesh Wi-Fi system. This option isn't set on default, so you have to enable it. However, allowing it is easy, though.
Wireless range is outstanding, far, far better than XB3, which is why if you are willing to swap to XB6 from XB3, do it already.
Setup options are accessible.
XB3 vs XB6. Which One Should I Get?
When it comes to the competent and high-quality Wi-Fi performance, the Xfinity gateway XB6 is much recommended and a far better option than the XB3. Since the XB6 has 8×8:8 Integrated Dual-Band Internet with 5 GHz 802.11 AC Wave2 radios, the speeds are generally higher than XB3. However, if you are OK with the swiftness of XB3, you shouldn't force yourself for the upgrade.
Moreover, you will locate only two Ethernet ports in XB6, but that isn't the issue since an inexpensive Ethernet cable or switch can be used for the different use. Therefore, the only leverage you will get with XB3 over XB6 is the extra number of LAN ports. Apart from that, there isn't any significant or noticeable difference.
Overall, as per your requirements, if you prefer high speeds, go for the XB6 instead of XB3. That's it. Got any questions? Ask away!