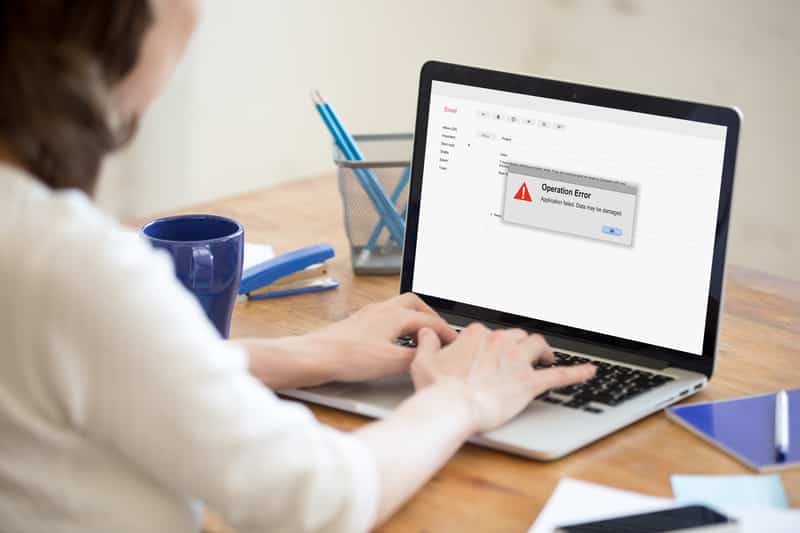 Windstream is a famous brand that is known for its networking services. The company provides businesses with a fast internet connection as well as several other services. Keep in mind that you have to first select a package that will work best for you. There are tons of features that you can get depending on what package you had selected for your business. You can check all the details about the different packages from Windstream by accessing their official website.
One of the best things about this brand is that it also provides its users with an email that can be used for their business. There are tons of things that you can do with it and the email is completely secure. While this is amazing, people have also reported getting issues with it. This is why we will be using this article to provide you with a list of common problems that you can get with a Windstream email along with ways that can be used to fix them.
Windstream Email Problems
1. Trouble Logging into the Email
When talking about problems that you can get with the Windstream email, the most common issue that you will notice is with people trying to access their mail. Considering this, you should note that there is a complete process that needs to be followed when logging in to your email and accessing its contents. Start by opening the official website for Windstream on your browser.
Now you will notice several tabs out of which you have to select the "email" tab. Clicking on it will redirect you to another page that requires you to enter your credentials. This is where you have to log in using the email and password that you had selected when setting up the account. If you don't have an email yet, then you can create a new one from this page.
The process is quite simple, and you have to enter your credentials to get a new email. Keep in mind that the credentials are case sensitive, so make sure that your caps lock is not switched on. Finally, once you log in to the email, you will notice all of your emails in front of you. If some emails are not showing up, then check your spam box and trash as some of these might have been forwarded there.
2. Credentials Not Working
Another problem people complain about getting on their Windstream email is that their credentials don't work. This can be quite annoying as there is no other way to log in to your account. Although, if you had entered your credentials properly then you should easily be able to log in to the account. This means that someone might have changed these, or you have just forgotten your password and email.
Luckily, there is an easy way to reset these back so that you can choose a new password. This requires you to visit the Windstream website and select the account tab. You can then browse through the account settings to find the option to reset your password or email. Depending on which one you have forgotten, you can easily reset it.
The company might ask you to prove your identity first which is a simple process. You will then have to wait a few minutes after which you should be able to log in using your new credentials. If you are confused about any step, then just make sure that you follow the instructions provided by Windstream when resetting your account. These should be enough to reset it without running into any problems.
3. Email Not Working
Finally, one last problem that you can get is that the website is down, or your email is not working. If this happens and you have already tried the steps mentioned above, then your only option is to contact Windstream. They have an online portal as well as a contact number that can be used to reach the support team.
You can notify them about your problem in detail and the team should be able to come up with a solution. This might take some time depending on your problem, but you should be able to receive a fix that can be used. Keep in mind that you can reach out to the support team in case of any problems or questions that you have in your mind.