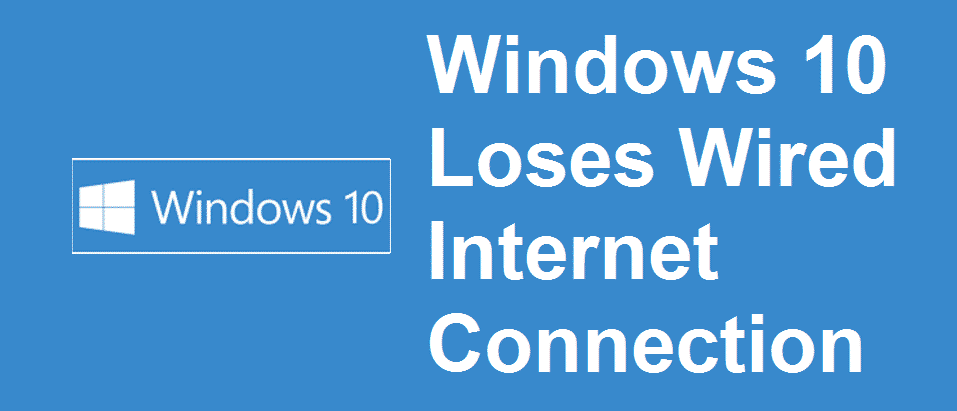 Windows 10 is the latest OS by Microsoft that offers you the best of both worlds. It is so far the most popular and used OS all over the world with tons of pre-loaded features and applications. Windows 10 is all about convenience, as it not only supports a wide range of platforms including PCs, Laptops, and tablets but also allows you complete control over the resources and settings on your device.
While you can have different types of internet connection supported on Windows 10, such as Wi-Fi, tethering, a cellular connection, and even a wired broadband connection, the choice is left for you to choose the best connection that suits your needs. Most people would go with Wi-Fi any day as it is most convenient to set-up and use without any hassles of wires, cables, and connectors. However, Wi-Fi is not viable for those who have extensive internet requirements. People with extensive needs like online gamers, streamers, or developers might need to have a wired internet connection for better connectivity and speed over the internet.
Windows 10 loses wired internet connection
Wired internet connection is not that easy to set up as you need to be careful with all the cables and equipment such as modems and more. So, if you are facing some issues with a wired internet connection, the troubleshooting can be a bit messy for you. It is not uncommon for a wired internet connection to develop some issues over time but these issues can be fixed quickly with a few troubleshooting skills and knowledge about things. So, if you are having some issues with your wired internet connection over Windows 10, you need to figure out if the problem is with your connection or the laptop or PC you are using.
1) If the problem is with PC
To figure out what is causing the problem, you need to plug the wired internet connection to another PC or laptop to check if it is working fine there. If the connection is working fine on some other PC, here are a few things that you can do.
2) Check network settings
To start with, you need to have a look at network settings. You need to ensure that the adapter or NIC on your laptop is enabled and LAN port is working. Also, keep an eye on the metered connection and see to it that it is turned off. If nothing of that is working for you, you will need to reset network settings to default and restart the PC.
3) Update Drivers
Windows 10 has an in-build update system that updates all your drivers automatically. Make sure that your drivers are up-to-date. If you are using a card or Modem that required drivers from the OEM, you might need to manually update those drivers. Whatever the case is, updating the drivers will most certainly solve the issue for you and you can start using your wired internet connection again.
4) Check for VPN
The most common reason for internet losses is caused by a VPN. Make sure that your VPN is disabled and give it a try again. If it works for you without a VPN, you will need to change your VPN server.
If the problem is with Network
If your wired internet connection is not working on some other laptop as well, the problem is with your network, and here is how you can try fixing it.
5) Inspect the equipment
You will need to inspect the equipment including modem, cables, and connectors. Make sure that all the connectors are tied properly and not hanging loose. You will need to check if your modem is working fine and restarting it might solve the issue for you. Also, inspect all the cables that are connected to the modem and your PC to ensure there are no damages to the cables as well.
6) Contact your ISP
If none of the above are working for you, you will need to contact your ISP to solve the issue for you. They will be able to diagnose and fix the issue, rather it is at their end or yours. It might take some time to have support from your ISP but it is definitely going to solve the problem.