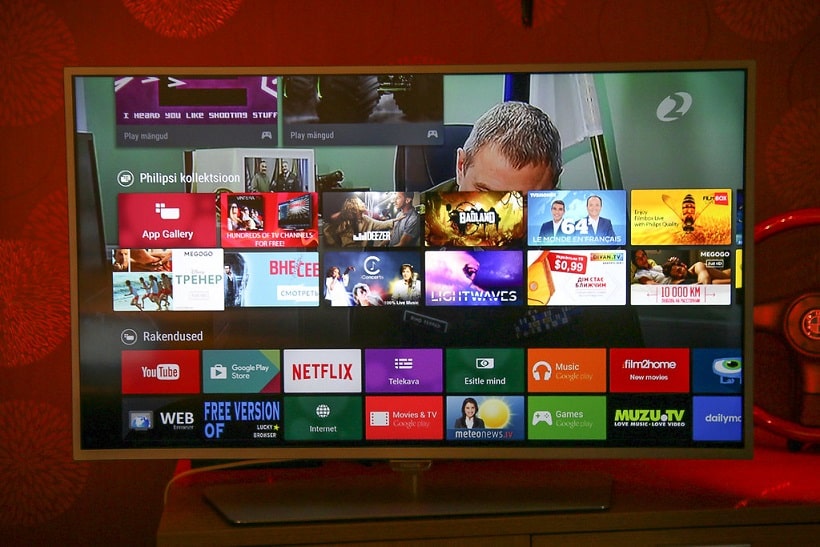 Smart TVs have been The Next Big Thing in tech for the past several years and to an extent reality is living up to the hype. Sales of Smart TVs are soaring — from 52 million in 2011 to 141 million in 2015 with a 20+ % increase forecast for 2016. But the question — as so often with tech devices – is it really a must-have compelling product?
Smart TVs are TVs, after all, and not oversized tablets on steroids. Like other computing devices they run on an operating system (OS) or platform and connect to the Internet. What makes a TV "smart" is not only its native Internet connectivity and web browser (not available on all Smart TVs; make sure yours has one) but its ability to connect peer-to-peer (P2P) with other smart devices in your home. Too, most TVs sold today have some sort of built-in smart capability even if they aren't full blown Smart TVs.
Take a look at this CNET video on what to look for when buying Smart TVs:
Apps vs OS
Previously the focus of Smart TV manufacturers was to provide the consumer with the most preloaded apps. Films, videos and TV shows from Netflix, YouTube, Hulu and Amazon Instant have been de riguer for almost all Smart TVs brands. Music streaming services such as Pandora and Spotify are ubiquitous, as too are apps from professional sports leagues like the NBA and MLB. Even Facebook, Skype and eBay can be used on Smart TVs.
But the lack of a common application platform burned many early purchasers of Smart TVs. Apps had to be modified for each manufacturer's device. What's worse, the platforms were not upgradeable and could not access more recent services. Hence the popularity of digital media players like Chromecast and Roku which connected to a TV or monitor's High-Definition Multi-Media (HDMI) port.
Part of consumers' residual reluctance to fully embrace the Smart TV is the lack of a unified standard OS. There's almost as many platforms as there are manufacturers. This bewildering array has been compounded by big name manufacturers changing the OS on their TVs every year or two. For 2016, LG uses webOS; Samsung has Tizen; Panasonic opts for Firefox; and Sony goes with Android. Among these well-known four brands, odds are that you own or use products by at least one of these manufacturers. Let's take a closer look at their Smart TV OS platforms.
LG – webOS
As its manifestations suggest, webOS has served as the platform for a number of various devices and been part of at least four companies over its 20 year history. Initially a mobile operating system based on the Linux kernel, Palm webOS was the platform for the first Palm Pilot in 1996. Hewlett-Packard (HP) acquired Palm in April 2010. HP released the OS source code under an open-source license in December 2011, followed by Isis, a new web browser for (now) Open WebOS in February 2012. A year later HP licensed WebOS to LG Electronics for use in LG's Smart TVs, replacing the NetCast OS. Not only does LG have unlimited access to the WebOS source code and documentation, the company also uses the platform for its Internet of Things (IoT) devices, such as SmartWatches. While Open WebOS and HP/Palm WebOS are/were open source, LG's webOS is not.  Related WebOS patents remained under HP control until they were acquired by Qualcomm in January 2014.
New for 2016, webOS 3.0 replaces the 2.0 platform found in the 2014 and 2015 LG Smart TVs. Given that webOS was initially deployed for portable devices like SmartPhones, it remains an intuitive and user friendly interface. Its long history assures a stable platform and one devoid of bugs. The OS is found in both HD, OLED and 4K UHD models.
LG Smart TVs have the reputation for being a very user-friendly product. All sources, including audio/video (AV), digital tuner and HDMI inputs, are treated as apps. The hardware integration into webOS 3.0 gives wide latitude to the viewer to take advantage of the TV's "magic" (LG's euphemism for "smart") features. Naturally, the screen can be halved between channels or from another source such as a Blu-ray player. And the LG Music player can power speakers whilst the TV is turned off. And there's also an app to control LG smart appliances. Other features include 'Magic Zoom,' allowing the viewers to magnify any portion of the screen with no degradation in picture quality, and the ability to stream apps from their LG SmartPhone to LG Smart TVs. The TV also has 'Channel Advisor,' a TiVo-like application that analyzes viewing preferences to predict what the viewer wants to watch and recommends upcoming programming. An aside: LG says it cannot upgrade 2014 and 2015 models to webOS 3.0 due to "firmware" issues.


Samsung – Tizen OS
Considered by many to have the best Smart TVs on the market, the Samsung Smart Hub with the Tizen OS platform incorporates much of the intuitive ease of the webOS 3.0 user interface. Another flexible open source Linux platform, Tizen OS is utilized by Samsung for mobile devices, In-car entertainment (ICE), printers, media players, cameras, "wearable" devices (e.g, SmartWatches and fitness gear) and smart appliances. Beginning with Tizen 3.0, every device profile will share a common infrastructure known as Tizen Common. The current release, debuting October 22, 2015, is 2.4. Overseeing Tizen is a Technical Steering Group (TSG) composed of Samsung, Intel, et al. Note that some Samsung components developed internally are released under the Flora License, authorizing patents to only "Tizen Certified Platforms."
Unsurprisingly, one of the top reasons consumers buy TVs is for image quality. By this metric, Samsung Smart TVs consistently top all other manufacturers. And its user interface is well-designed, organizing the TV screen between live TV, streaming services, movies, social networks and sundry other features. Native Wi-Fi permits the TV to communicate with a WLAN and the TV features a web browser. While some have groused that the Smart Hub comes with relatively few preloaded apps, these can be downloaded from Samsung's app store — most are free.


Panasonic – Firefox OS
Another manufacturer using a new OS for 2016, Panasonic calls its interface 'Home Screen 2.0," upgraded from 1.0 in 2014 (which was not a Firefox OS platform). Panasonic's Firefox OS debut was the Viera Smart TV in mid 2015. The latest version is Firefox OS 2.5, used for Panasonic's DX900 4K UHD TVs. Firefox is an open source platform, designed for P2P connections in the grand scheme of the Internet of Things (IoT). Modifications to the OS have been made from its previous SmartPhone and computer applications, most notably with regard to pixel ratio and control mechanisms (i.e., TV remote vs. keyboards). The Firefox OS is based on the Gecko layout engine.
Pansonic is perhaps the most value-oriented Smart TV brand widely available. Providing an excellent quality image with a very affordable price, Panasonic Smart TVs also feature loads of user-friendly apps. Customizable screens displaying apps, news, time, weather and menus make this Smart TV interface easy to navigate. Connections can be made via wireless or ethernet. While some lower-end Smart TVs have latency issues with motion blur on images, the refresh rate on all Panasonic models can handle the rapid action seen in sporting events. In fact, Panasonic's UHD WT600 series was the first consumer 4K TV to support HDMI 2.0 specs for higher frame rates and resolution. One complaint; starter Panasonic models have only two HDMI ports; most high end Smart TVs have four.
Sony – Android OS
If one OS is favored to become the dominant Smart TV platform, the smart money would be on Android. Already Sony, Philips and Sharp have adopted the Android TV OS and it's a safe bet to think others will follow. A big selling point for Smart TVs with Android is that they're using the world's most popular SmartPhone OS — and that means access to the thousands of apps available from Google Play. Other popular features built into Android include the capability of 4K hosting services to display UHD content on compatible TVs and native voice search that can suggest programming based on specific commands like, for example, "Academy Award winning actors." Another boss attribute of Android OS is that all Android-enabled devices have built-in Chromecast. This means that with a touch of a button one can transfer video content on an Android phone or tablet to an Android OS TV. The verdict? Of all the Smart TV platforms on the market, Android OS looks to be the most future-proof.
Among the big three manufacturers using Android OS for their Smart TVs — Sony, Sharp, Philips — the most acclaimed are those made by Sony. Combining an extensive preloaded app list with Sony superlative image resolution and high quality hardware, it's small wonder that Sony constantly tops the list of most popular Smart TVs. Naturally, it connects with the Internet via Wi-Fi or Ethernet. Sony Smart TVs also have access to the Sony Entertainment Network, which means tons of premium content that can be shared with Sony devices such as PlayStation or Blu-ray players. In fact, some Sony Smart TVs are PlayStation Now ready, needing only a PlayStation controller to stream games from the Sony network. It even features passive 3D technology with the ability to convert some 2D content to 3D. Sony Smart TVs also have standard storage of 16 GB, above and beyond most of its competitors.  Among the few demerits: although Sony Smart TVs sound crisp and clean at lower volumes, once they're cranked up distortion is readily noticeable.


Coda
While Smart TVs are no doubt a handy item to have in one's home, are they really worth the often exorbitant price tag? Some models list for as much as $20 K, although many Panasonic Smart TVs are  passable devices selling for a few hundred dollars. Since it's a fact that most every TV has built-in Smart capabilities, it's usually more economical to buy the TV with the best picture for the price and then add on accessories like Blu-ray players, digital media players, media sticks and set-top boxes for an equivalent or perhaps better audio/visual experience. Moreover, as Joel Lee points out in 5 Reasons Why You Shouldn't Buy a Smart TV in 2016, there are legitimate security concerns from misuse of Smart TV cameras and vulnerable firmware. Indeed, he makes the case that Smart TVs are obsolete. TVs are but "glorified monitors"; one need do nothing more but stream content from one's SmartPhone to watch High Def, big screen TV. With IEEE 802.11ax arriving before the end of the decade, it's likely that 4K UHD or even greater will soon be streamed from one's SmartPhone.