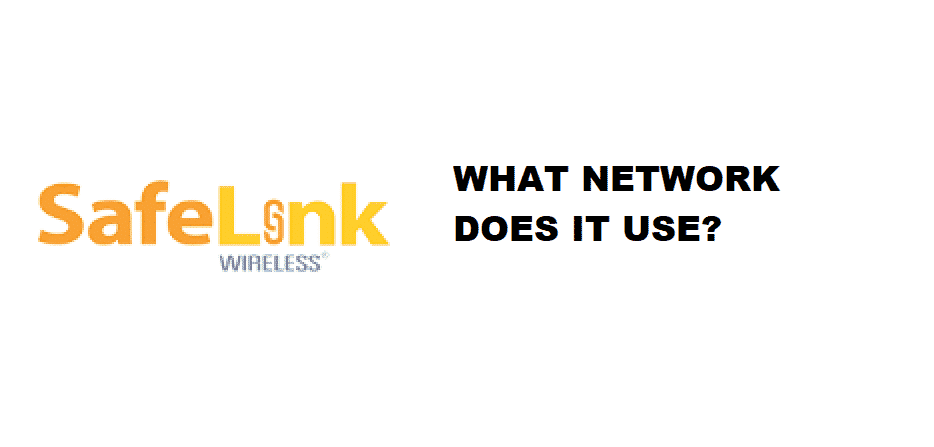 Mobile phones only use the network carriers they are compatible with. Most of the users repeatedly enquire about the compatibility criteria of SafeLink services. So, speaking of SafeLink Wireless, it is an open wireless program by TracFone carrier which means that all the SafeLink phones are easily using TracFone carrier.
What Is SafeLink Wireless?
SafeLink is originally a cellphone company that has mastered in offering commendable wireless services to unprivileged individuals as well as those who have been enrolled in government-aided programs. SafeLink's wireless services are provided to income-eligible households which require to have your criteria checked before you get on with using this cellphone's wireless services.
What Network Does Safelink Use?
SafeLink is owned by TracFone Wireless. Its wireless plan is part of the Lifeline Support Service. So, SAFELINK WIRELESS® is a government-aided program led by TracFone Wireless.
What Is SafeLink's Connection With TracFone?
SafeLink Wireless is a subsidiary of TracFone Wireless while the company is being owned by America Movil. American Movil has claimed itself as the fifth-largest wireless phone providers among 225 million wireless customers throughout the world. TracFone is a world-leading network carrier in the industry of no-contract wireless services. On the contrary, the SafeLink subsidiary is aligned with a similar business line.
How Do I Participate To Avail SafeLink Wireless Services?
One needs to fall under the eligibility criteria of availing wireless services of SafeLink Wireless. So, to stand as an eligible participant for a SafeLink Wireless phone, the needy family must go to the online SafeLink Wireless website and fill out the enrollment forms. The submitted application is reviewed and the applicant family or individual gets notified of eligibility.
Therefore, participating in the SAFELINK WIRELESS® services certainly needs all the important requirements to be met. These policies have been created by each State where the SafeLink services are provided. The requirements for being an eligible stand on a person's participation in state, Federal support programs as well as a meeting member of the Income Poverty Guidelines, defined by the USA's Government. An individual or a family, both can avail SAFELINK WIRELESS® services.
Do SafeLink Wireless And BYOP Services Go Together?
Many users wish to still make use of their existing phone number while switching to SafeLink phones as they are not in a position to lose their old numbers. There is a piece of good news for them, YES, if you are qualified to utilize the SafeLink Service you can sure as hell have your existing phone number ported into SafeLink Wireless phone.
Once receive a free SIM card upon requesting on mail, you would need to call the SafeLink Technical Support number which is 1-800-378-1684. Make sure that you inform the SafeLink representative that you need to have your phone number ported to your SafeLink Wireless phone. you want to port in your phone number.
Now coming towards the BYOP services, you must have a fair idea that you can make use of BYOP service. The only requirement is you owning a Compatible or Unlocked GSM Phone.