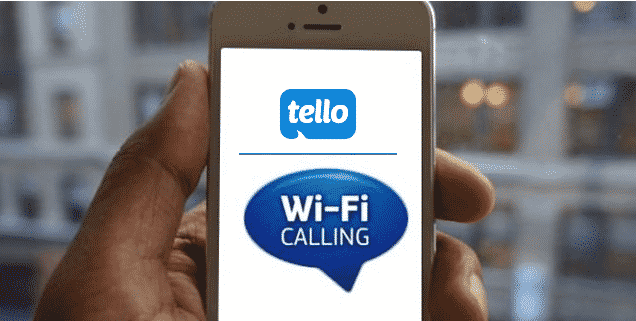 WiFi Calling is heavily being applied to almost all the networks. Why? Because of its extensive use and convenient management control system. Users from all the carrier networks and phone companies are highly satisfied with the WiFi Calling feature. Speaking of Tello, which is an MVNO carrier and provides services with Sprint network is a well-known choice of users because if its reliable speeds. Another great news that would excite many users is Tello's new feature update of an established and functional Tello app that offers WiFi Calling. Isn't it great? It sure is.
What Is Tello Up To?
Tello offers extensively used, highly affordable, and supremely customized cellular data plans over the Sprint Network. It gives the perk of making free international calls to Canada, Mexico, and China. Moreover, Tello supports WiFi calling feature with its emerging update—its mobile application. With this exclusive update, Tello is offering low-cost pay-as-you-go rates for making unlimited calls and messaging hell lot of texts to more than 180 international locations.
New Tello App—Where You Find WiFi Calling Feature:
One thing that remained constant about Tello carrier is that it never ceased to bring in improvements which made the carrier network much captivating for its existing users. Recently, a design update was launched for Tello which turned out to be not just a mere design update but a total hub of updated features—WiFi Calling.
New Tello App gives an easily accessible user interface where you can pick and add up your plans. The account dashboard tab of the app allows you to cancel the existing plans and alter your existing phone plan.
You are free to use the app all over the USA over Wi-Fi. Plus, make as many calls as you want directly with the app using WiFi. Make sure to click the dialer tab and add the area code +1 for US numbers. Happy WiFi Calling with Tello!
Tello WiFi Calling Exception:
The Tello app WiFi calling can only be functioned for outgoing calls. They still haven't adopted the option for picking incoming calls which is why incoming calls use your cellular voice services if you have any service added on or if you have enough Sprint signals coverage. However, bear this in your mind that WiFi Calling usage wouldn't be anywhere linked to your plan allowance.
Therefore, upon utilizing Tello WiFi Calling on the Tello app would not use your Tello's cellular data plan in any way when the application is running on your in-home WiFi network. This is the reason that most of the users use this app with complete peace of mind.
Final Thoughts:
So now you see that Tello's update of launching a separate is not just an accessorial update but it is a source of using the Tello WiFi Calling feature. Now you must have seen how that's all great stuff that makes Tello worthy of picking within the areas where Sprint coverage is reliable. Although, customers don't seem to cherish Tello's data speeds however plentiful of discounted plans make the network worth giving a shot.