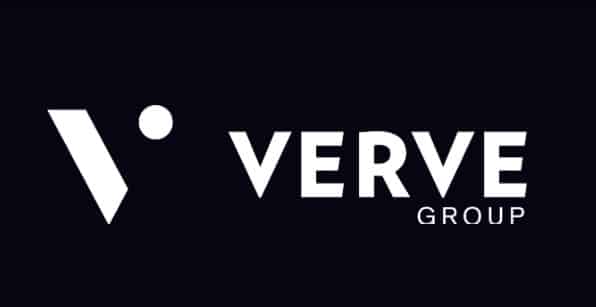 Fair Use
What is Verve Wireless?
Heard of Verve Wireless? Described by the Associated Press (AP) as "a leading wireless publishing platform" back in 2008, it nonetheless remains relatively nondescript. The company has yet to merit a Wikipedia article despite the fact that it counts many major corporations as clients. So, what is Verve Wireless and why should you care?
Background
According to Bloomberg, Verve Wireless was founded in April 2005 and is based in Carlsbad, CA. The company "offers software-as-a-service (SaaS) based location-based mobile advertising solutions for retail, auto, CPG (consumer packaged goods), restaurants and other drive-to-retail brand advertisers." Verve Wireless markets its services to advertisers in the U.S.
Some of Verve Wireless's clients include:
20th Century Fox
Best Buy
BMW
Cox Communications
Chevrolet
Dick's Sporting Goods
Dunkin' Donuts
Ford
KFC
Macy's
McDonald's
Mercedes-Benz
Nestlé
New York Post
Subway
Pepsico
Sony Pictures
Unilever
Universal Pictures
Walgreens
Warner Bros
Hear Verve Wireless co-founder Art Howe explains "how journalists can meet the cell phone challenge" in this YouTube vid from 2010.
Verve Wireless as a SaaS
In case you're unfamiliar with software-as-a-service, SaaS is a cloud-based "method of software delivery that allows data to be accessed from any device with an internet connection and a web browser."
SaaS differs from a conventional, on-premise software delivery model in that it allows companies to outsource IT services to a third party. SaaS also is typically subscription-based whereas on-premise software is generally purchased upfront with a perpetual license.
In the case of Verve Wireless, they provide advertising solutions to companies seeking to reach consumers across various web platforms. In particular, Verve Wireless utilizes mobile-based apps that rely on location data.
Location data—or "movement science," as Verve Wireless calls it—figures heavily in the services it provides to its clients. As Verve President and CEO Tom Kenney states, "Location data derived directly from a mobile device enables us to develop a richly nuanced understanding of the individual based on their movements over time… These insights enable us to tell stories and create experiences versus just serving an ad based on where you happen to be in the moment."
Doesn't that statement make you, the mobile device user, feel all warm and fuzzy? Instead of fretting over governments tracking your every move, stew over private corporations such as Verve Wireless. They send you targeted adverts based on your location, travel and purchase patterns. But, hey, they're just "tell(ing) stories and creat(ing) experiences."
Verve Wireless's "Original Mission"
Back in 2008, the New York Times reported that "Verve Wireless's mission (was) to save the local paper by making it mobile." Verve Wireless provided newspaper publishers such as the AP, the New York Times Regional Media Group and McClatchy mobile versions of newspapers that users could read over their smartphones.
But even in 2008, Tom Kenney—the other co-founder of Verve Wireless—foresaw the intrusion of his company's "solutions" on the unwary consumer. His vision extended far beyond providing a mobile version of a newspaper to readers.
By using Verve Wireless's services, Kenney said: "A Mexican restaurant can send a reader a coupon for a free margarita when they are walking nearby during happy hour, for example, or a car dealer could deliver an ad with a map and walking directions when a user types in an auto-related search."
So, if you've wondered how online ads "follow" you across the Internet, you can thank Kenney and his ilk for enhancing your web "experience"—it makes them money. They don't care that many find it "weird, annoying, or downright creepy." In addition to being an annoyance, these adverts force out the content you came to the website to see while causing your web page to load more slowly.
To be fair, websites need online ads for a revenue stream; none of us want to be fenced out by a website's paywall. This is today's non-subscription (usually) digital model of retrieving information. While these ads may be necessary for websites to stay in business, it doesn't mean most of us don't find web ads irksome and intrusive.
Behavioral Retargeting
Verve Wireless, like many web advertising platforms, deploys behavioral retargeting aka ad remarketing to present clients' ads on other websites if someone looks at their product but doesn't buy it. The hope is, of course, that a second (or third or fourth) look will persuade a customer to make the purchase.
Companies that remarket their ads on other sites, it's believed, hold a significant advantage over their competitors that don't. Remarketed ads from companies target specific consumers—those who previously showed an interest in their products—instead of randomly firehosing Internet users with adverts.
Say, while looking to buy earbuds, you visit the websites of nine manufacturers but don't complete the sale. An earbuds maker that remarkets ads will revisit you online later in the day to tempt you anew with their wares. The company hopes your familiarity with their product will suffice to close the deal.
Ad remarketers use tracking cookies, a snippet of code your computer receives and returns to the sender without the data altering your device. Tracking cookies record your online activity, following you as you surf the web. If you've ever done a Google or Bing search for a product (of course you have), reviewed the results, and then moved on to another website, you've no doubt seen the new website display an ad about the very product you just searched.
This is behavioral retargeting at work. While ad remarketers such as Verve Wireless only gather your metadata, it's still unnerving to many people.
Note how by 2013 the company had transformed its focus from newspapers to web marketing in this presentation from Beau Davis, former Verve Mobile regional VP: 
Coda
Back when Verve was taking newspapers digital, its biggest competitor was Crisp Mobile, whose clients included Gannet Digital, Tribune Interactive and Hearst. Today, Crisp vies for many of the same accounts as Verve, using essentially the same business model. Quotient, of Mountain View, CA, acquired Crisp in June 2017.
Similarly, gamigo AG, a subsidiary of Malta-based Media and Games Invest (MGI or "M8G.DE) bought Verve in January 2020. And Tom Kenney? He's apparently enjoying the fruits of labors now that he's no longer running Verve. Full disclosure: Mr. Kenney and I are both Texas Exes, so "Hook 'em Horns!" Let's hope our alma mater finds a new school song everyone agrees on.