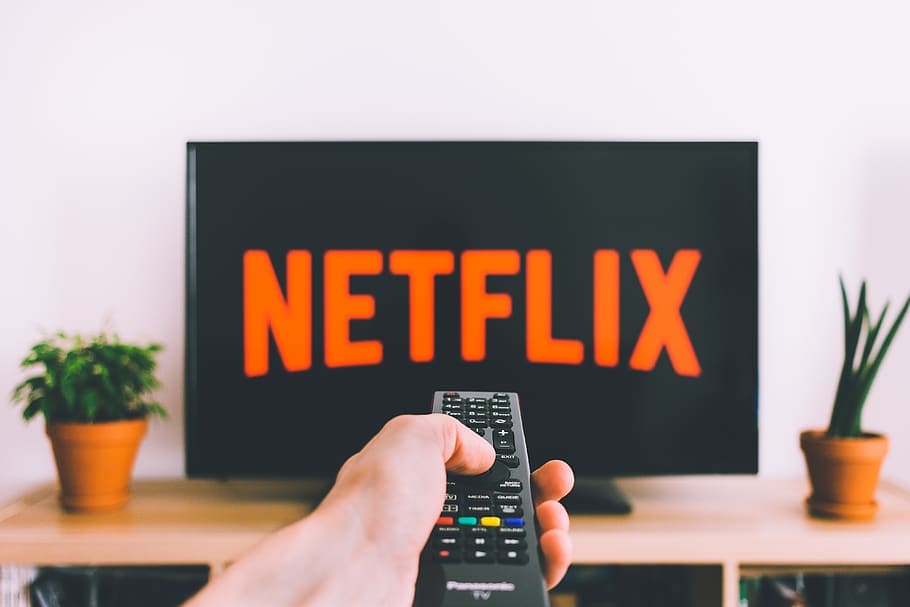 What better way to stream your favorite series of the film other than Netflix? Moreover, do you know that Netflix is now available on Dish Network? Yes, you read it correctly. The second-generation Dish Hopper DVR and Netflix, both companies have joined hands.
With that being said, Dish claims itself to be the very first major US pay-tv provider who has given Netflix a spot on its set-top box. It promises to provide its customers with faster and easier access to many different shows like Riverdale or Orange is the New Black.
Well, I know the question which must be bubbling in your mind at this very moment is that Can Netflix on dish network work without WiFi connection? Hold your breath people, because we are about to find out. If you are a Netflix-lover, you are in luck for sure because this way, Netflix can be ensconced in your routine lifestyles.
Does Netflix On Dish Use WiFi?
Let's Get To Know the Basics
Before letting the secret out, let's learn about the basics quickly like what is a Dish Network? How does it work? What does Netflix have to offer? And most importantly, how even is this all related? So, first things first, let's get to know about this stuff.
About Dish Network
DISH Network is currently providing to approximately 14.041 million satellite TV customers, with none less than the highest-quality programming and technology services. Subscribers of this network enjoy a high definition line-up with the most choices at the best value. The service is offering about 200+ national HD channels, most of the international channels, as well as the award-winning HD with DVR technology.
About Netflix
Netflix, which most of you are addicted to, is obviously the world's top-ranked Internet television network. It is leading the industry with over 53 million members in about 50 countries. Subscribers of Netflix are enjoying themselves and their time, chilling by streaming infinite TV shows and movies including several original series. They can watch whatever they want, as much as they want, anytime and anywhere. They are able to play, pause, and resume streaming, and that all without commercials or commitments.
Netflix-Dish Bond Benefits
Dish has added Netflix application to its 2nd generation Hopper set-top box becoming the first fiber or satellite-TV provider who is offering Netflix services on its own device. Customers are now able to easily access Netflix programs without needing to switch television inputs or get a separate streaming box. Netflix has planned to integrate the application with other subscription members such as Joey line.
Hopper customers can access the same Netflix user-interface that is found on other platforms. The application is accessible from any channel simply, just on a click away. The blue colored button on the dish remote can help you selecting the Netflix icon, or you can also select the Netflix icon from the Hopper main menu. Those of you, who are new to Netflix, can easily create an account by visiting their website.
Can It Work without a WiFi connection?
The answer is possible YES! The first part is easy. If the set-top of your dish is connected to the wireless Internet connection, you can click on the Netflix app on the Hopper menu and stream your favorite films on your television just like on any other Smart TV device. You can easily download your favorite items also for the later hard circumstantial times when there is a possibility of you suffering through some non-internet situations
However, the second part is a bit uncertain. You will first have to determine your Dish details. If your Dish Hopper device can connect to the Internet services via a Hotspot network provided by U.S. Cellular services. Once you are able to set up the Hotspot connection, now choose U.S. Cellular from the list of available Wi-Fi Networks by revisiting your Hopper menu, and tap on the network name to connect.
How to Use the Services?
Dish Network users are able to access Netflix easily and directly from the Hopper menu. If you have a second-generation Dish Hopper, you can look for the new Netflix option right away. If you don't know how to sign up for the services, just visit the Netflix page.
Users, who wish to stream Netflix on their screens, don't have to buy any additional devices. They just have to make separate monthly payments to Netflix if they want to access the service. Once you select Netflix from the Hopper menu, the traditional Netflix app format will be displayed which allows you to browse through all the contents present in the entire Netflix library.
What Netflix Features Are Available on Dish Network?
The usual Netflix features that you see on the mobile or PC version of the app may not be accessible while browsing Netflix on Dish Network but the most frequently used ones are available for the users. Netflix streaming features that are supported by the Dish Hopper device include the following ones.
1. Navigation Tool
Netflix allows you to browse through many given rows of TV shows and movies on the app. Each row represents a specific category of streaming suggestions based on your interests, be it some Comedies, Dramas, TV shows, currently streaming Shows, Thrillers, Netflix originals, My List collection, etc.
2. Resolution
Most Smart devices come with advanced technologies and great resolutions. These devices are capable of streaming Netflix shows in a high definition using fast internet connections.
3. Parental Controls
Netflix provides its users with a unique walled garden feature of Parental control that lets you set up a limitation of streaming on individual profiles.
4. Subtitles & Alternate Audio
Obviously the most used features are subtitles and closed captions offered on many TV shows and movies. You can customize the appearance of these subtitles and captions on devices. Some devices display subtitles and captions in default font format.
It is a bit complicated to say that no WiFi is needed to use Netflix on Dish because what works on one device may not work on another. But the downloading feature really helps to solve this problem.