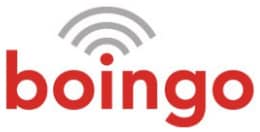 Many people who travel a great deal are always looking for ways to cut costs on excessive roaming costs by wireless carriers. Boingo wireless has an ambitious project under way to connect travelers worldwide at a fraction of the cost.
Boingo Wireless is a thirteen year old company established by the founder of EarthLink. In recent years, the company has taken on a highly ambitious goal of providing Wi-Fi hotspots throughout the globe to accommodate those who require access to the Internet without the high cost of roaming and data fees by wireless carriers.
Boingo is a network that has been gradually traveling the world along with its customers. Within the last few years, it has simply been a matter of adding wireless access points to their existing network, as opposed to operating a series of designated hotspots. Boingo wireless does not require a contract and you can cancel at any time. Their hotspots are located in public venues, transportation hubs, coffee shops, malls, and other public locations.
Up until recently, there were a large variety of locations where you could access free Wi-Fi. More places such as Starbucks, some airports, and other locations are partnering with Boingo to offer wireless access to business travelers and tourists. At the same token, Boingo is very cost effective and does not require Boingo customers to enter into a contract with the capability to cancel at any time.
How Boingo Works
Boingo Wi-Fi amasses a large group of paid wireless access point providers and then combines the merged subscription with smartphone and mobile PC clients that have devices capable of detecting the nearest wireless hotspots. By signing up for one of the Boingo wireless plans, smartphone and mobile PC users can auto-connect to wireless access points at a fraction of the cost you pay for roaming charges with your wireless carrier. Sometimes the costs can be as high as $16 USD per MB (megabyte).
Using Boingo Software, the company is able to provide an easy to use service that integrates millions of wireless access points into a system that can be accessed with one click. The software is designed to easily detect the hotspot providers with whom Boingo maintains a partnership.
When you set up an account with Boingo, you are provided with access to more than one million hotspots across the globe in addition to access to a map that tells you exactly where the hotspots are located. The company also partners with many of the leading wireless access point providers to eliminate the need to establish accounts with a large number of providers while you are traveling.
Boingo plans start at as little as $7.95 for international data service and range up to $59 per month along with three specialized plans which we will discuss later in this article. Boingo also supports a wide variety of mobile platforms and PCs including Windows, Android, iOS, BlackBerry, UIQ and Maemo devices, Nokia S60, as well as mobile PCs with Windows or Mac OS X installed.
You can also opt to use the Skype VoIP application to make calls over Boingo Wi-Fi. As long as you have access to a high speed wireless connection, the calls will come through with the same quality as if you are using your conventional cell phone plan. Additionally, some of the wireless carriers such as T-Mobile offer a Wi-Fi calling system which means you can keep your mobile phone number even when you are traveling abroad.
Once you choose the Boingo plan you want to use, you simply download the Boingo Wi-Finder App to your mobile PC or smartphone, locate the nearest Wi-Fi access points where you are going to be located, and then use a single click to establish the connection.
In terms of receiving tech support, Boingo tech support is available 24/7 365 days a year. Tech support is available via a toll free phone number or via a series of international toll free numbers. You can also opt to use email, live chat or the Frequently Asked Questions page on the Boingo website.
To manage your account, you simply log on to Boingo Self-Care using your username and password. The Self-Care service is available on the Boingo website or via the Wi-Finder App.
Costs to Use Boingo Wi-Fi
Boingo provides a series of pricing plans to accommodate different needs.
Mobile: The lowest priced plan is the Mobile plan at $7.95 per month which provides you with access to global wireless connectivity using your smartphone or tablet PC. The plan allows you connect up to two mobile devices and provides easy access to more than one million hotspots. There are no roaming fees to use Boingo Mobile.
Unlimited: The Unlimited plan costs $9.95 per month with a temporary special price of $4.98 per month for the next three months. The Unlimited plan provides you with access to unlimited Wi-Fi in the United States and South America with the capability to connect up to 2 devices and the option to add up to five additional devices.
The devices include smartphones, laptops, and tablet PCs. This plan also guarantees the fastest connectivity possible at any of the participating Boingo wireless hotspots. Additional per minute charges apply to regions other than the ones we previously mentioned.
Global: The Global plan costs $59 per month and allows you to connect up to four different devices which include smartphones, laptops, and tablet PCs. You also have access to 2000 minutes of global use with no additional roaming fees.
Asia-Pacific: This plan costs $9.95 per month provides you with wireless access in locations throughout the Asia Pacific. Wi-Fi is available using any type of mobile device in regions including Australia, Japan, China, and more. You can connect up to two devices with an additional charge of $5 per every device you add.
Europe Plus: This plan costs $29.95 per month for wireless access using any mobile device in locations throughout Europe, Africa, and the Middle East. You can connect up to two devices with a $5 charge for each additional device.
UK and Ireland: This plan costs $19.95 per month and allows you to connect up to two devices with an additional $5 for each device you add to the plan. There are per minute charges in regions other than the UK and Ireland with no data caps or per connect charges.
Other specialized plans include:
American Express Preferred Plan: This is a complimentary Boingo plan for American Express Card members and provides you with wireless access for up to four different mobile devices with no roaming fees. The plan provides you with access to more than one million hotspots across the globe.
As You Go: This type of plan provides you with Wi-Fi over a 24 hour period at any Boingo wireless hotspot. The plan allows you to pay as you go with connections billed per location per device. The price for the As You Go plan varies according to location.
Hourly: This plan is for users that only require a wireless connection for a short period of time and is offered in one, two, or three hour segments. The price varies according to location and is billed per location per device.
If you choose a plan that requires a per minute charge, the charges are typically anywhere between 12 cents and 18 cents per minute depending upon your location.
Disadvantages of Boingo Wireless
We have talked about the many advantages of using Boingo wireless in this article. Let's talk about a few of the drawbacks you may find when using this service.
First and foremost, coverage is the first thing you should be concerned about when considering Boingo Wi-Fi. Although there are more than one million access points, the coverage can vary significantly depending upon specific areas of the globe.
Boingo promotes the fact that if you do not have a subscription to their service, you will end up encountering Boingo hotpots everywhere you go. They have made great strides in rolling out a global network of wireless access points however, if you never frequent the locations that are on the Wi-Finder map, you may not get enough use out of Boingo to justify the subscription price.
Additionally, there is the question of accuracy when using the hotspot map and the frequency of updates. The hotspot points may not be precisely accurate and the broadband speed will vary according to the location you choose. This may require some patience on your part, as well as planning ahead before you take a trip.
Boingo in the News
If you are wondering about the recent progress of Boingo, the company has been making significant strides to be more than just a wireless service provider in order to avoid being just another wireless access service. Instead, they are doing more to be a value added service to clients such as providing specific information to venue owners, moving into the shopping mall venues, providing analytics that tell vendors what people are looking for when they come to their area, and more.
In May of 2014, Ruckus Wireless just announced its partnership with Boingo Wireless to deploy reliable high speed broadband access to thousands of wireless access points across military bases in the United States. The hotspots include indoor and outdoor venues and will utilize the Ruckus ZoneFlex technology which provides improved coverage and range to increase the reliability of wireless access points.
Additionally, Boingo Wireless just partnered with the NBA Atlanta Hawks and the Philips Arena, a top concert venue, to offer next generation wireless networks. The project involves providing a distributed antenna system (DAS) and wireless networks that offer comprehensive and reliable coverage for visiting fans to the stadium and the arena. The network will be designed to service the operations staff, as well as provide data capacity for spectators at sporting events and concerts.
Conclusion
Boingo's prices are very competitive and cannot be beat when it comes to comparing the service to international data charges by your wireless carrier. However, it still remains to be seen as to whether or not Boingo Wireless makes sense for everyone. At the very least, it is worth considering since free wireless access points are not as widely available as they could be in an age of increased mobile device usage.