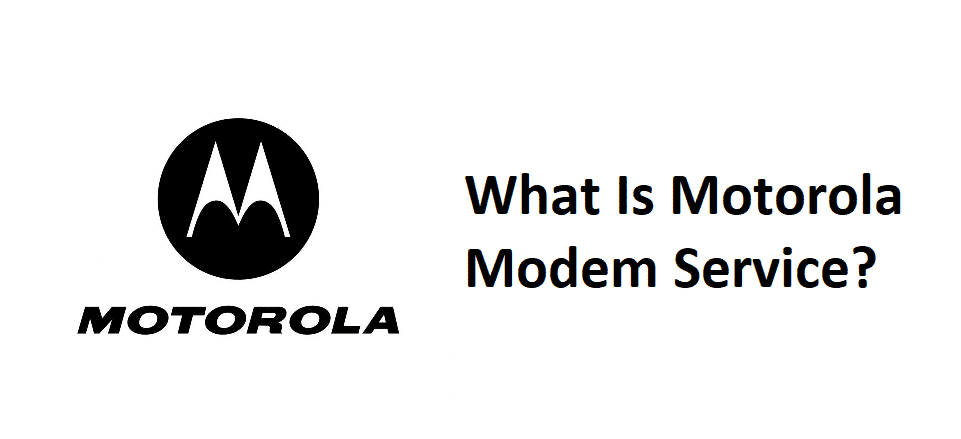 For everyone using the internet on phones, we are pretty sure that having mobile data is the ultimate need. This is the prime reason that the Verizon network carrier has become the fine choice for people who need data packages on their phones. However, some Verizon users are having the Motorola modem service on their phones and they are wondering what is Motorola modem service. So, in this article, we are sharing all about it!
What Is Motorola Modem Service?
First things first, Motorola modem service is basically a system application. As it is a system application, it runs in the background on the phone. As far as the functionality is concerned, the Motorola modem service on Verizon phone is responsible for opening the network services on your phone, hence better connectivity and network connections.
It wouldn't be wrong to say that Motorola modem service helps keep an eye on the network usage on the phone and different apps. Some people are struggling with higher data consumption even with the Motorola modem service. First of all, there are chances that Facebook will consumer higher data count because it has higher photo resolution.
In addition, there are videos on Facebook that can consume data if you've switched on automatic video-playing. We suggest that you switch off the automatic video-playing to ensure you are saving the data. Similarly, Twitter will directly influence the data usage because there are video links on Twitter that can eat up your data package, hence higher count on Motorola modem service.
In case you are unable to get the hang of data usage through Motorola modem service on your Verizon phone, there are chances that the data plan is not sufficient for you. In the same way, you can choose the new plan through the My Verizon app that meets the internet usage and budget needs.
Motorola Modem Service Stopped
In some cases, people are struggling with the Motorola modem service because it stopped working on Verizon's phone. Similarly, it will adversely influence the data usage and connectivity. So, in the section below, we are sharing the potential fixes!
Data Reset
First of all, Motorola modem service is the system application, and if it stops working, you need to opt for the factory data reset. The data reset is likely to erase all the data on your phone but it will also remove the bugs. So, just factory data reset your phone and you will be able to use the Motorola modem service again without any issue.
Firmware
If your phone hasn't installed the right firmware, the Motorola modem service will be impacted a great deal. With this being said, you need to install the latest firmware on your phone and try using the Motorola modem service again. We are pretty sure that it will fix the issue. In addition, you could try flashing the phone and it will optimize the user experience.