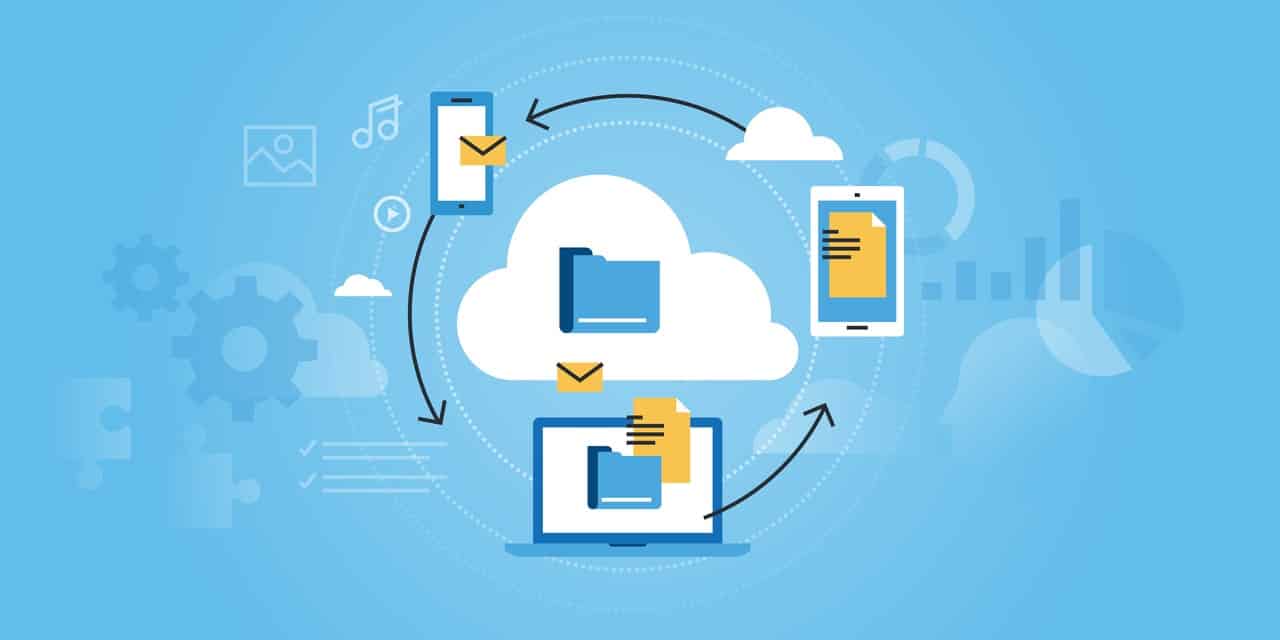 Even though we now have phones with big storage capacities, we're still on the lookout for cloud storage services that allow us to back up our important data online, only to retrieve it in times of need or an accidental loss of data.
And in lieu of the same demand, popular carrier AT&T brought to its customers a cloud storage service offering ample space, around 5GB of free storage to all its Android and iOS users. Back then, when cloud storage was becoming the norm, the AT&T Locker app did become all the rage only to die down later and vanish from the face of the Earth with every user's data.
This cloud service by AT&T was called the AT&T Locker app and was available on all Android and iOS platforms. Users could easily download the app from Google Play Store or Apple's App Store. The AT&T locker app was designed for all android versions running on software 2.1 or above and iPhone 3Gs and the new devices.
What Is AT&T Locker App?
The AT&T Locker app was designed to give competition to the already available cloud storage options in the market. Up to 5GB of data could be stored online for free. However, this was the most basic plan of service available to the app's users.
For people looking for more space in cloud storage, the AT&T locker app was available in premium versions which allowed 30GB storage for $4/month, 100GB for $10/month. The service, however, was considered expensive according to the competitor's plans in the market.
Like any other cloud storage available today, customers could upload videos and images from their phones and social media handles like Facebook, Twitter, and directly from email as well. Once the pictures were uploaded, custom photos and video albums to share with family and friends could be created and shared through the smartphone app or the AT&T locker website.
Another plus point about the AT&T locker was the fact that it was available to all customers with or without a smartphone as well. If the phone didn't meet the software requirements, users could use the app by visiting the website through a computer. For those using it on a smartphone, the AT&T locker app could automatically sync and create a backup of the data without the user having to worry about doing anything. Once the pictures were cloned in the cloud, the user could view them through the app and also online through the Locker website.
Once the AT&T locker app became popular, the wireless network carrier offered a higher capacity for storage options and ease of access. Initially, the service was free but it faced high competition from all iOS and Android users as Apple and Google offered their customers, their own free cloud storage options for their respective smartphones.
Back then, Apple and Google both allowed their customers to save up to 5GB of data on Apple's iCloud and Google's G Drive. Any and all sorts of data could be saved to these respective clouds. Also, services like Dropbox and SkyDrive also became very popular back then.
However, the AT&T Locker aimed to serve as overflow and as a permanent storage option apart from all the other choices available to users in the market.
Using the app was very simple. Users could upload files and data on the app using the "upload" button and selecting files. There was a "share" option available for sending files to different social media platforms including Facebook, Twitter, and MySpace back then.
A list was also available for the users to see what pictures they had saved and shared on social media as well.
For Apple users, there was, however, one added feature that allowed them to directly send their photos to Apple's iCloud. Using the Photo Stream option, iPhone users could automatically store photos in Apple's cloud and share them across various other iOS devices alongside other people.
The service allowed users to store around 1000 pictures automatically and the storage didn't count against the iCloud storage limits.
Restrictions Of The Service
Although very simple and easy to use, the AT&T locker app had very little to offer to the end-user. The app wasn't available for use to non-AT&T phones and tablets. The app would only be installed on smartphones with the AT&T carrier and otherwise could only be accessed online through the website on a computer only.
There were a number of other restrictions on the service as well. Shareable links to files could only be sent through an email and there was no direct way to share documents through other platforms. The website was also based on Adobe Flash and lacked helpful context menus like that available in Dropbox and SkyDrive. Since AT&T didn't offer a desktop app, you couldn't drag and drop your files in or out of the locker.
To be honest, the AT&T locker app didn't come with any new or extensive features that the other services didn't offer. Users began preferring the cloud storage options offered by their smartphone, Android, or iOS in that matter.
Also because it was only exclusive to AT&T mobile devices only, the app couldn't find many users. Perhaps the app had made good business sense to the service provider, but to the end-user, it didn't really offer anything unique.
Although the AT&T locker app didn't offer anything different from Google Drive or iCloud, the carrier's focus on mobile content might have appealed to some users. AT&T's core business was operating a wireless network and even that became more of a disaster in emergency situations and perhaps, therefore, the app was shut down.
Currently, the AT&T Locker service has become obsolete as the carrier discontinued the app years ago. In fact, the app officially discontinued on September 27th, 2017.
While the app was being discontinued, users faced a lot of trouble attempting to log in to their AT&T Locker app and move their information and data. Technical glitches in the service became common and users weren't allowed to access any of their data within the app.