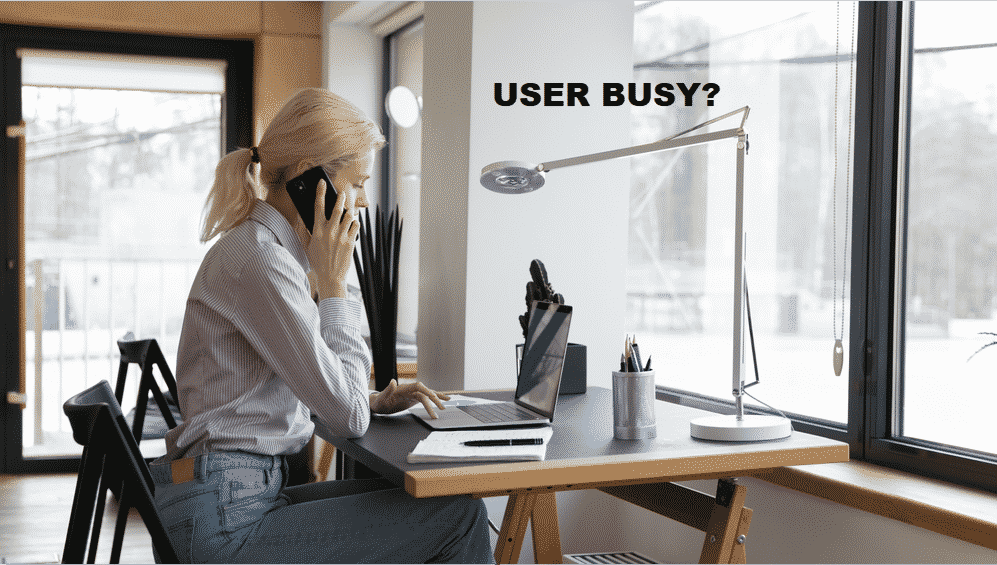 What Does User Busy Mean?
Have you ever faced an issue that says "User Busy" while you are on call will your best friend, your college mate, your office colleague, or any of your relatives or a family member? What does "User Busy" mean? You don't need to worry or get confused because we are here to figure this out for you. You just need to pay attention and read on to learn more about what it means and how can you avoid seeing this message over snd over again.
Reasons Why You See This Message
Before beginning to find solutions on how to stop this message from showing up randomly on your Roger iPhones, we need to look out for those reasons that are behind the message. The causes which trigger this message to be displayed on your phone are all basically related to your network.
Busy Network Servers:
Damaged Networking Lines
Too Much Network Interfering
No Coverage Area
Actually Busy User
What Can You Do?
If you want to avoid seeing the "User Busy" message, what you can do is firstly, confirm if the user you're calling is not busy or not in the middle of work or something. You can do this by replacing the call 2 or 3 times, if you still don't get an answer from the opposite end, wait for a few minutes before placing the call again. You can also try calling the user some other time as he/she may be busy at the moment and it might have been him who cut the call.
If you think this is not the issue and there's something wrong because it isn't just about the user is busy, try finding out more about the network you're using as it may be facing some high load of network traffic at that moment or maybe the network of servers in your area or in user's are is going under maintenance.
Furthermore, you can also adjust your account by following the given steps.
Go into your Google Voice settings.
Enable the "Do not disturb" mode.
After enabling, place some test calls.
Use your Google Voice phone number while placing the calls from phones that are not associated with your account.
The expected results will be as written here. The callers will be immediately sent with your voicemail greeting of Google Voice, and this way they'll be allowed to reply you back or leave a message.
If this doesn't solve the issue, go further with the below-mentioned steps.
Log into Your Google Voice account on your desktop.
Now, go to the Settings.
Here you'll find a search bar in the right corner.
Type in the related details and you'll be guided throughout the procedure of fixing the issue.
Conclusion
So, what does the user busy mean? It is simply a message shown to inform the caller that their voice calls cannot be placed at this moment right now due to some issues.