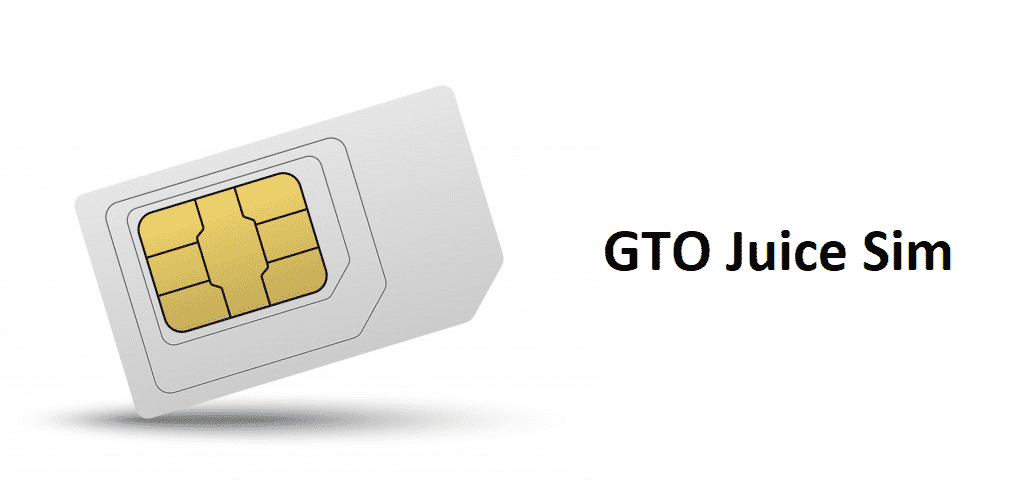 Verizon is one of the most popular and used networks out there in not only Northern America but in most major parts of the world. With all that, there are tons of devices that are supported by Verizon. With all that, you need not only the bands that would support the right signal strength for the optimal connectivity with a really wide range of devices, but you will also be needing to have the perfect SIM types that you will need to use with all these devices.
GTO Juice Sim
Now, we all know that not every device has the same acceptable SIM size. While some devices take the normal-sized SIM cards, there are the latest devices being released over the world that have shrunk the SIM Card slots, cutting out the extra space.
A GTO SIM is the SIM card that comes with multiple adapters for any type and size of the SIM card that you might need to use with the phone. The best thing is that since it is from the company, you get a perfect size and cutting on the sim card allowing you to have the liberty of using it in any sort of device that you might have. Moreover, you will never have to worry about switching devices either because you have all the adapters and you can just plug your sim inside the required adapter to get it the size that you might want to have for your device.
Verizon is providing these GTO Multi-Form-Factor SIM cards that are also being marketed as GTO Juice SIM cards. You basically get the Credit card sized card in which your SIM is placed, but it has the cutouts to get your SIM out. You also get all major SIM card sizes there with the right adapters. The main sizes that you get on the Verizon GTO Juice SIM Card are:
Regular Sim Size
To start with, you can get the regular SIM size from the credit card-sized plastic card that you get from Verizon. It is easy to take it out as there are cutouts for the card to be separated from the bigger one. You don't need the bigger card now, as it is there only to ensure that you are getting the SIM Card safely and don't end up losing it before you have inserted it in your phone. So, if you want to use the SIM card in some old phone or your laptop, you can use the Regular Sized SIM card as a whole with perfect fitting.
Micro Sim card
If you want a Micro Sim card, you can also get that easily. From the Regular sized SIM card, there is a cutout for you that allows you to push and separate the Micro SIM card. So, if you have a device that uses a Micro SIM card, it will not be an issue for you.
Nano Sim Card
Now, some devices also support Nano-SIM cards only and you can get the nanochip by pressing the Micro SIM card.
Be mindful that each adapter is usable again and you can plug it back in the adapter to be used on a bigger sim slot.